Aralco POS for grocery business has RS232c interface options to connect directly to most scale models perfect for grocery stores, supermarkets, and minimarts where customers who can pick up any amount of weight-based produce she or he needs that can be weighed later, conveniently at the POS checkouts.
Scale Integration with Aralco POS
Grocers can now integrate Aralco POS with scale brand/model of their choice to suit their counter space and budget such as Mettler Toledo, KiloTech, Caszero, Magellan, and Ohaus Adventurer.

The cashier simply places the produce or any weight-based product on the scale's pan or platter, select the SKU on the POS or scan the barcode if available to have the weight value transferred to Aralco POS for price calculation.
Clear Display Options at the POS
Customers can see the weighing of the item clearly with the weight indication and pricing on the customer-facing monitor, customer pole display, and on the printed POS receipt upon payment.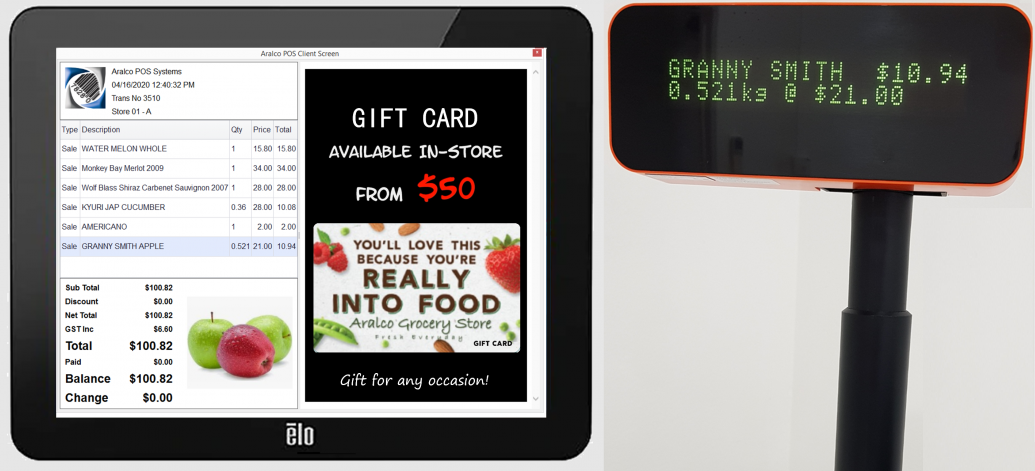 SCALE PRINTER OPTIONS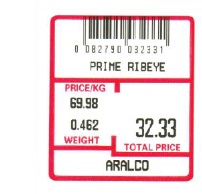 Aralco has a ready interface for any scale printer with an Ethernet or LAN port for the on-demand importing of PLUs from Aralco Back Office System.
Data of products designated for pre-weighing packing are automatically generated in CSV format for import by scale printers such as Digi SM100, or SM 5300 series of scale printers at each store - read more.
Small Form Factor (SFF) CPU with Serial Com. Ports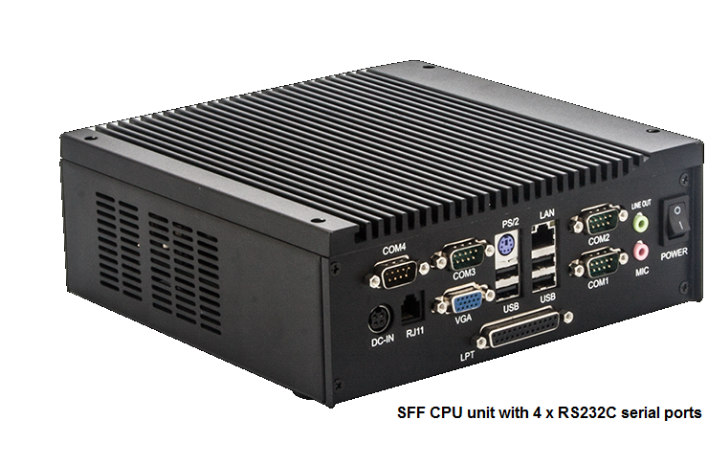 Our POS CPU comes standard with 4 x serial ports for reliable connection to scale units and other point-of-sale peripherals.
Specifications:
Intel® Core i5 & i7 processor

1 x 250GB SSD

1 x 8GB Ram

4 x Serial Port, COM ( w/ +5V, +12V selectable )

6 x USB Ports

1 x Ethernet, 10/100/1000 Mbps (RJ45)

1 x PS/2 keyboard/mouse port

1 x VGA, DB-15 VGA Interface

1 x Parallel Port, DB25

1 x Cash Drawer, RJ11

Audio   AC'97 Codec Audio

Windows 64-bit OS: Windows 8 Pro, Windows 10 Pro
System weight  2.3 kg

Dimension (WxHxD) mm 200 x 78 x 196
---