Body:

Sporting goods stores have a wide range of inventory items from hockey equipment to cross-training footwear to snowboarding apparel to golf accessories. Employees constantly have to run to the back to find certain sizes and brands of clothing and shoes when inventory lookup does not provide sufficient information or stock data are not real-time at the POS.
A sporting goods store can get very disorganized if they cannot manage things properly  - Aralco POS Systems can do a lot to keep your business organized. Employees can check which items are in stock instantly when a customer asks, process goods return quickly as old transactions can be brought up and refunded quickly or marked for exchange.
Aralco POS Software for Sporting Goods helps you manage your inventory that has a range of different brands and sizes of the same items, and more so that your employees can engage your customers deeper to sell even more to them.
Features Perfect for
Sporting Goods Retailing

Get up to 4-grid dimensions to manage SKUs with color, size. width, length - read more

User-definable and unlimited product grouping or category such as brands, seasons, collection, sub-departments, materials, specification, etc

Model Stock for re-stocking (Min/Max Reorder)

Apparel, equipment, and service sales

Repairs tracking

Sales order fulfillment

Layaway plan 

Comprehensive promotional tools

Mass price updates for markdowns

Non-inventory sales for services (for racket re-stringing, skate sharpening, delivery fee, etc.)
INVENTORY LOOKUP WITH
REAL-TIME DATA
Inventory Lookup with real-time data is available at the POS or at any BOS workstations showing stock units at hand for any SKU and its movement by location.
Hence your employees and cashiers are able to engage customers with current stock information, and at the same time managers have access to real-time stock status at every store to ensure optimal stock level.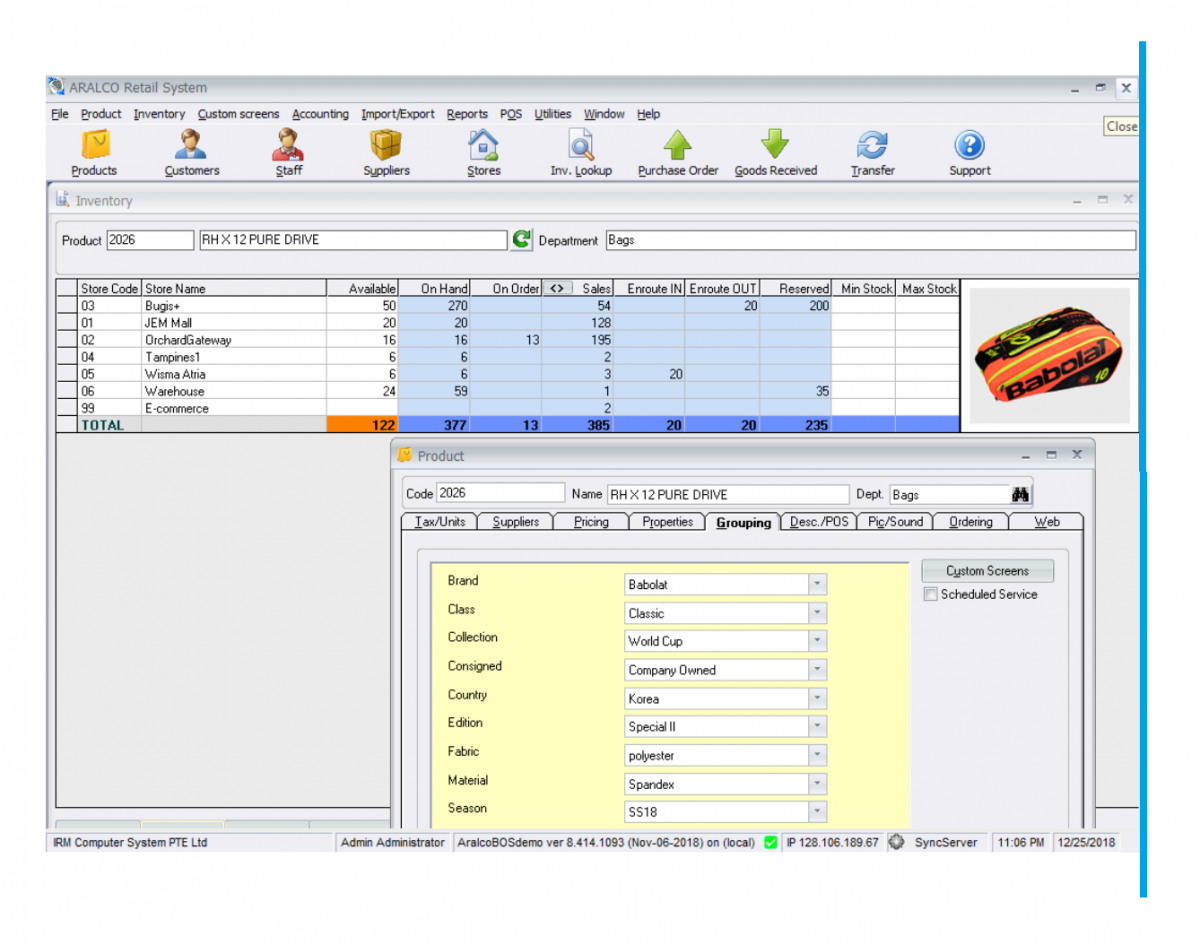 MANAGE COLOR & SIZE

 INVENTORY EASILY

 

Aralco simplifies your inventory management with a grid matrix setup allowing multiple details per product such as size, color, length and etc described below as dimensions. With this feature, you no longer need to create different product codes for each color and size of the same style which is tedious and cumbersome.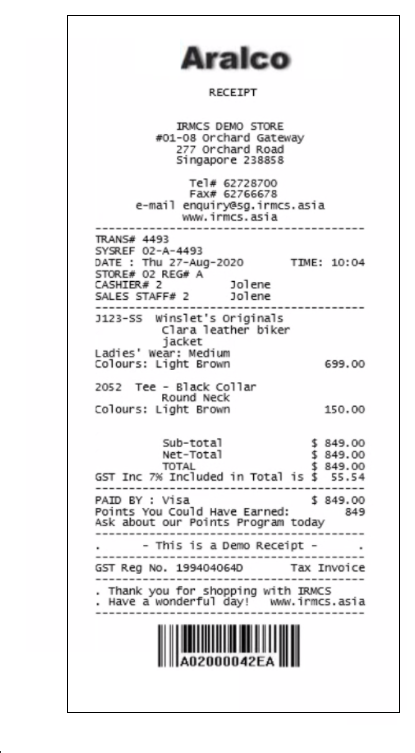 Separate dimension tables for SIZES can be created such as Ladies' Wear, Men's Footwear, Tee and etc.
| | |
| --- | --- |
| Definable Size Tables  | Definable Size Values |
| Ladies' Wear  | Petite, Small, Medium, Large |
| Ladies' Shoe | EU35½, EU36, EU37, EU37½, EU38, EU39, EU39½, EU40, EU41, EU42 |
| Mens' Wear | 15, 15½, 16, 16½, 17, 17½, 18, 19, 20 |
| Men's Shoe | UK6, UK7, UK8, UK8.5 UK9, UK9.5, UK10, UK11, UK12 |
The second dimension table and its values can be set up for COLOR such as Sky Blue, Navy Blue, Wine Red, etc, and the system allows you to attach a minimum of 1 to a maximum of 4 dimension tables to a product.
 
Products with dimensions when sold are recorded and printed clearly on the Aralco POS receipt with dimension values.
Aralco's grid matrix setup keeps your apparel inventory organized and allows for fast retrieval of data on inventory status and sales performance of styles and its dimension values. 
DEFINE AND MANAGE UNLIMITED GROUPINGS

- BRAND, SEASON, equipment
Aralco Back Office Systems offers unlimited categories allowing you to user-define any group names for filtering and reporting by these groups. Once set up, you can assign any of these groups to a department and product.
| | | |
| --- | --- | --- |
|   | Group Names | Group Values |
| | Brand | CCM, Wilson, Yonex, Diadora, Columbia, Umbro, Mizuno, Warrior and etc. |
| | Season | SS19, AW19, SS20, AW20, SS21, AW21 |
| | Sub-category | Balls, Bats, Gloves, Racquets, Clubs, Helmets, Fishing Equipment, etc. |
| | Equipment | Protective, Youth Sports, Referee, Player, Coaching, Game, Sports, Fitness |
|   |   |   |
FEATURE-RICH

SPORTING GOODS

POS SYSTEMS

 

 

 

Aralco Retail Point of Sale (POS) Software System runs in your retail stores with its own secured local database and functions independently of the central Back Office Server and fail-safe should there be Internet disruption.

Aralco offers comprehensive functionalities never available before in a single POS solution - easy to use and suitable for sporting goods retailers of any size.

 

      

​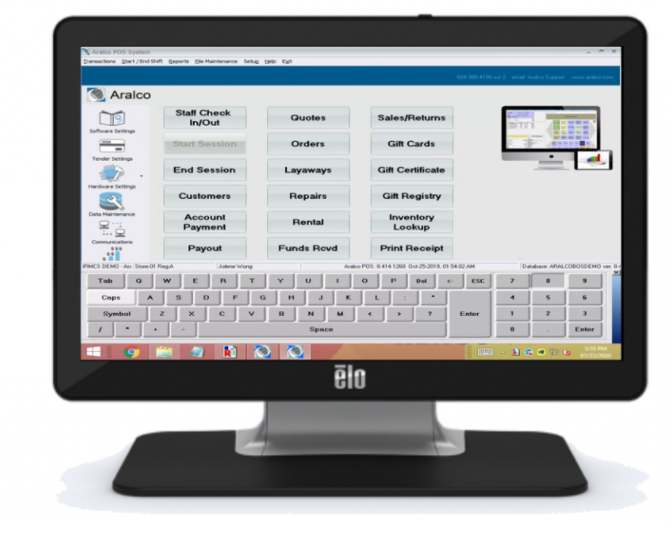 Friendly UI - anyone can learn to use it in minutes

Ease of use with touchscreen option 

Multiple shifts per POS

Float and cash denomination counts

Interface option to Closed Cash system   

Order and delivery management

Comprehensive product search 

Comprehensive customer search options

Gift Receipt

Hold and retrieve transactions

POS Item Menu for setting up touchscreen fast buttons 

20 payment types - support split payments

Access to stock transfer, stock receiving, stock count processing

Access to back-office reporting on sales and stock performances
START BUILDING CUSTOMER LOYALTY
TO GROW MORE PROFIT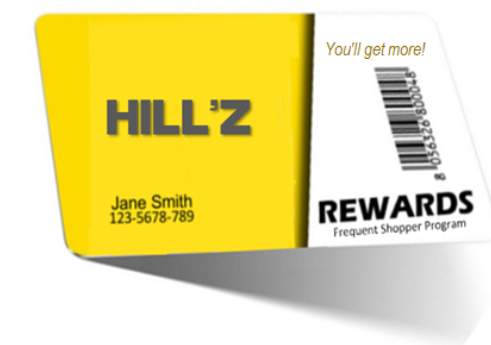 ​Loyalty Program is a standard feature in Aralco and it is fully integrated with the Back Office and POS Systems, making it possible for retailers to implement their very own in-house Frequent Shopper Reward Systems.
Create multiple rewards plans to attract new customers and drive up repeat visits to your stores.
Fully automated point calculation and redemption at each POS terminal - processed real-time seamlessly with data synchronized with the central Microsoft SQL database server and across stores via the Internet.
In-store loyalty card printing with member's photo and barcoded ID or QR code.
With Aralco's Reward Systems, your customers are bound to remember your brand and keep coming back to earn more loyalty points for reward redemption. Read more about Aralco's Loyalty Program.
ENTICE YOUR CUSTOMERS
WITH IRRESISTIBLE
PROMOTIONS, OFFERS & DEALS
Aralco Retail Systems has all the tools for upselling bundles, quantity discounts, markdowns, and all sorts of promotions that are centrally managed so that you can entice your customers with irresistible offers every day of the week.
| | |
| --- | --- |
| | |
| | |
| | |
| | Date-sensitive promotion - read more |
| | |
| | Kit Sets/Gift Basket - read more |
| | "Happy hour" price control by time, the day of the week |

---