Body: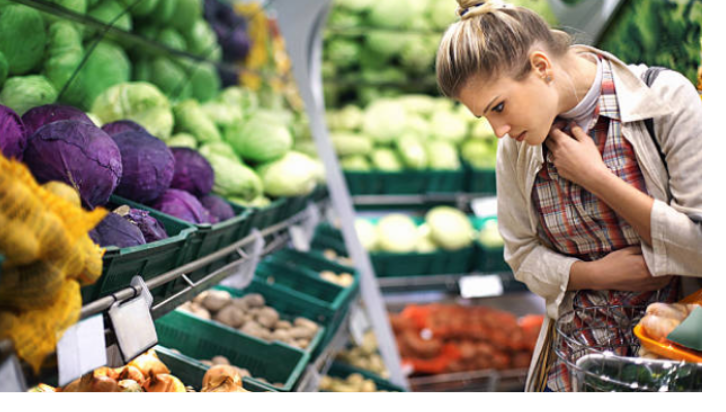 Aralco Retail Management and POS Software Systems have been developed extensively to meet the needs of grocery, deli, cafe and bakery businesses.
The systems manage your buying, monitoring of sales and margin, and simplifies your day-to-day operations with its real-time two-way data synchronization between the central SQL database and each POS terminal via the Internet.
With over 30 years of experience in the retail industry, Aralco Retail Systems has a whole list of great tools to help your grocery business.
It is imperative that your inventory stays current and accurate, your customers are loyal and you need intelligent reporting so you can make successful business decisions.
COMPLEX INVENTORY MADE SIMPLE
Aralco software is designed to manage varieties of inventory types and here is how it simplifies your work every day at any locations.
User-definable UOM for Order, Inventory and Sell Unit, example buy in a carton of 48 units or carton of 50kg, sell price by Ea, Kg, etc
Purchase Order - local and foreign currencies supported
Supports multiple suppliers per product
Supports multiple manufacturers' bar code numbers per product
 
Purchase products in bulk and repackage for sale ( buy almonds in 10 kg bag, sell by the gram, have a retail price per 100 g, and have inventory reports in kg )
Purchase products in cartons, and sell by pack-of-6 or each or by weight
Purchase produce in whole units and sell in the whole or half unit such as rockmelons, cabbage, etc
Product's expiry date tracking by batches
 
Shrinkage management
Supports Gift Baskets or Fruit/Vegetable Baskets with automatic stock adjustments when sold at the checkouts
Preparation of recipes including weight, measures of food used, costing of cooked food recipes

Unlimited main and sub-category set up for a product such as brands, sub-departments, classifications, country of origin, packing, etc
Read more about Inventory module
STOCK PROCESSING ANYWHERE
Aralco Retail Systems comes complete with all the tools for your inventory needs in the Back Office Systems (BOS) application, available at any POS and BOS workstations. 
Most of the stock processing functions can be recorded using the standard keyboard, barcode scanners, portable data collectors or mobile devices (IOS and Android) :
Purchase Order 
Goods Receiving
Inter-branch Transfer 
Stock Physical Count (full and cyclical)
Returns to Vendor
Quantity Adjustment
Average Cost Adjustment
INVENTORY LOOKUP WITH REAL-TIME DATA
Comprehensive Inventory Lookup with real-time stock units at hand and movement by locations at any POS or BOS workstations. Inventory Lookup is also available within the checkout process allowing the cashier to instantly engage the customer on the current stock availability:
​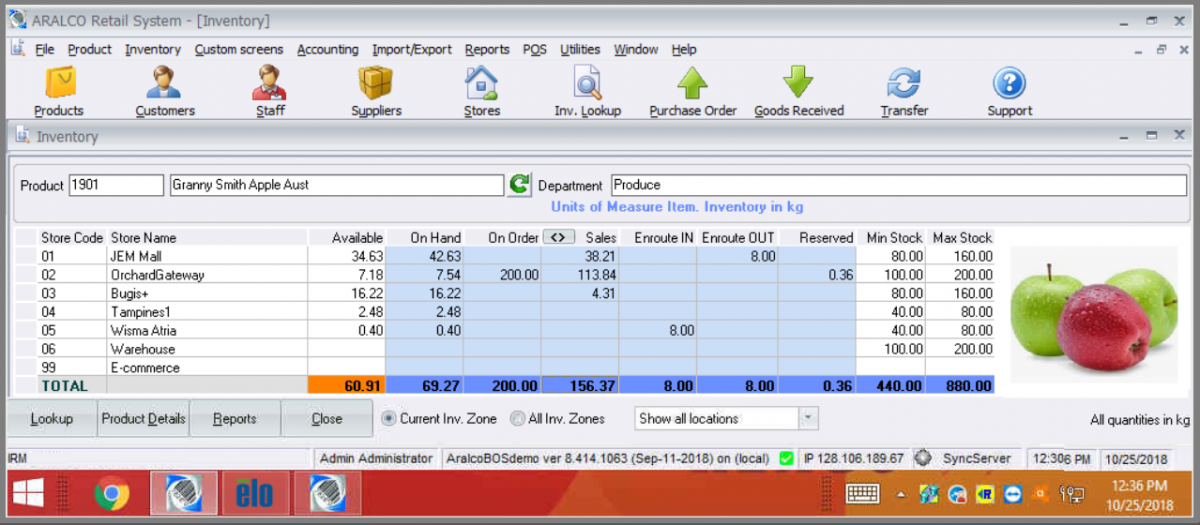 MODEL STOCK (MIN/MAX) SYSTEM FOR RE-ORDERING
To ensure the efficient use of inventory on SKUs, Aralco Retail Systems has the standard re-ordering system to prevent over-ordering thus reduces the needs for clearance markdowns:
Pre-set ideal inventory levels by product and location are ideal for retailers who order repeat items
Model stocks by store type allow multi-location operations to reduce data entry and monitoring
Reports of shortages/overages in current on-hand-levels provides alerts for management
The report also shows shortages/overages at different store locations to drive transfers of product from over-stocked stores to under-inventoried locations
AUTO STOCK REPLENISHMENT SOLUTIONS
This module is particularly a must-have tool for retailers with large inventory lines or large network of stores as it can help recommend stock order or transfer requirements. The data generated is quick and accurate based on actual sales history, sales trend, stock at hand and numbers of days stock is required for. 
The three options available are:
Auto Purchase Orders  - for re-stocking goods
Auto Stock Transfer - allocation for a new shipment of goods
Auto Stock Transfer - stock balancing among stores to manage over/under stock and broken size/color
---
MANAGING WEIGHT-BASED PRODUCTS:
1. PRE-PACKED WEIGHT ITEMS & BARCODE PRINTING SOLUTIONS
With Aralco's in-store Scale Interface, data of products designated for pre-packing are imported to Digi SM100 Scale/Printer accurately at any time via LAN at each store. Data imported are SKU or PLU numbers, product description, unit of measure and the unit price in kg or gram.
With this interface, it eliminates the lengthy steps-driven programming of each SKU or PLU on the weighing scale unit and the latest product data and pricing are imported quickly for weigh-price-label packing.
Pre-packed labels are scanned at the checkouts where Aralco POS will identify the SKU number, interprets the weight and the price which are parts of the barcode label format printed by the Digi Scale/Printer.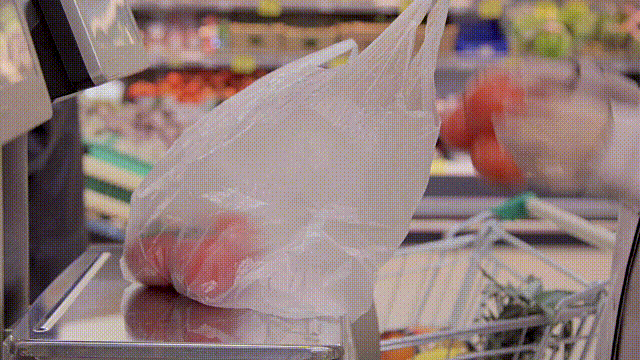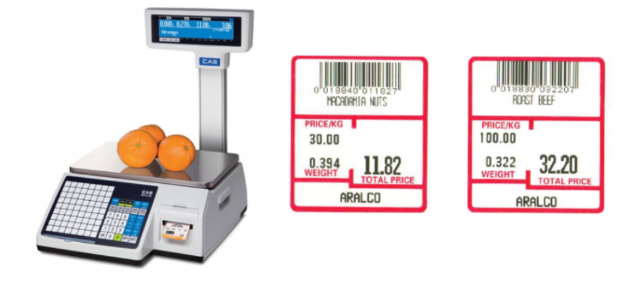 2. IN-COUNTER SCALE & BIOPTIC SCANNER
Grocers can choose to have the 2-in-1 in-counter weighing scale with built-in bioptic barcode scanner unit to save precious counter space, and speed up the checkout processing with a direct serial cable connecting it to each Aralco POS. 
The scale unit is designed for non-prepacked SKUs sold by weight such as Cavendish bananas or potatoes - customers simply pick and bring them to the checkouts for weighing, and the weight value is electronically sent instantly to Aralco POS for price calculation.  Customers can see the weighing of the product clearly with the weight indication on POS pole display and the printed POS receipt upon payment.
Bioptic scanners can capture a barcode from almost any angle at incredible speeds, improving your customer's shopping experience in any demanding checkout environments -  units are available with and without the scale option.
Aralco POS has ready interfaces for In-counter Scale and Scanner models from Honeywell, Magellan, Datalogic, KiloTech, Caszero, OhausAdventurer.

REGULAR BARCODED SHELF LABELING
Aralco Retail Systems offers a variety of formats for direct output of shelf labeling to any standard laser printer, and the Bar Code Label module has flexible options allowing users to print barcode labels for:
Any SKUs filtered by product code or brand, supplier or categories 
Goods Received Note
Transfer Note
Purchase Order 
SKUs by Price Change Date
Labeling can be generated from any Aralco workstations or POS stations.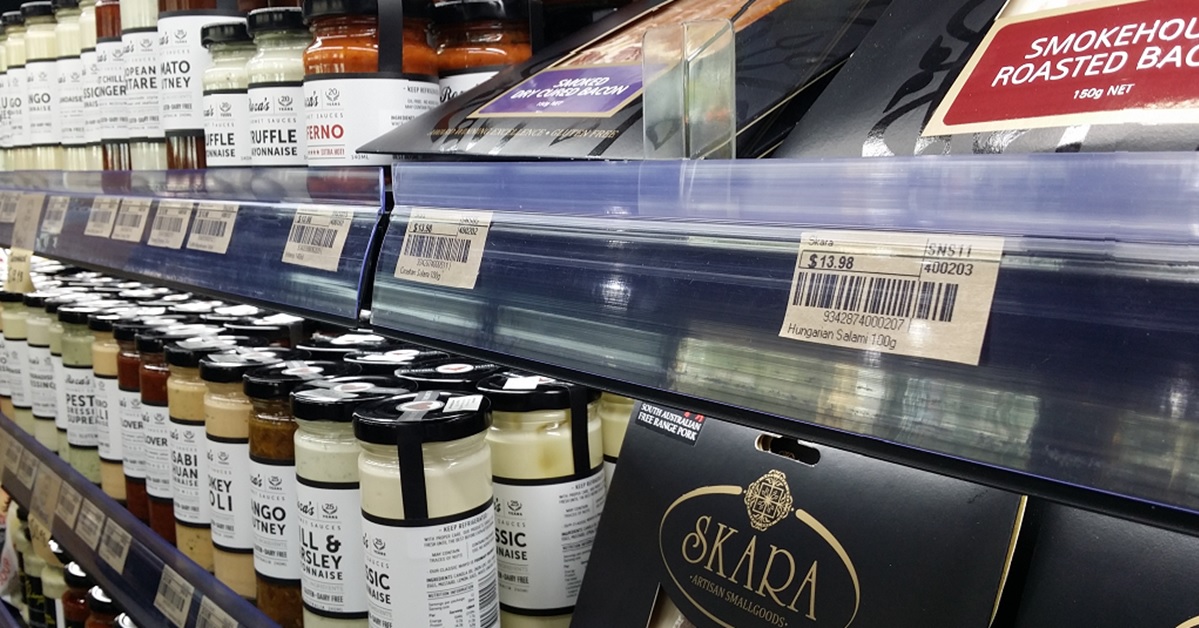 OPTION TO DIGITIZE YOUR SHELF LABEL
Due to demands from grocers, Aralco has built an interface for any brand of Electronic Shelf Label (ESL) systems where product data with new or changed prices are automatically generated by the inventory system every other minute for "pickup" by the store' ESL server.
At every 30 seconds, the store' ESL server checks for new product data file from Aralco for auto-import to its database. The updated information is then instantly broadcast wirelessly from ESL receivers to all respective shelf labels in seconds via Radio Frequency (RF) technology or the Optical Wireless Communication using the near-infrared band, whichever is the best choice for your store requirements.

Grocery stores with large store format and frequent price changes, markdowns including promotion prices will benefit from integrating ESL with Aralco Retail Systems for:
100% accuracy in price display of products
Fast automated pricing update in few seconds, saving significant manpower every day over manual price marking
Providing customers with more information on each shelf label such as brand, supplier, categories, special offer and deal, and any product details
The interfacing of the ESL of your choice and Aralco Retail Systems is relatively simple and straight forward as the ESL vendor just need to map the data fields from Aralco for import to the ESL server. Once this is completed, the vendor can start designing your electronic shelf labels' layout with graphics, fonts and the data fields from Aralco - read more.
FEATURE-RICH GROCERY POS
Aralco Retail Point of Sale (POS) Software System runs in your retail stores with its own secured local database and functions independently of the central Back Office Server, therefore Aralco POS is always fail-safe should there be any Internet disruption.
Aralco offers comprehensive functionalities never available before in a single POS solution - easy to use and suitable for grocery retailers of any size.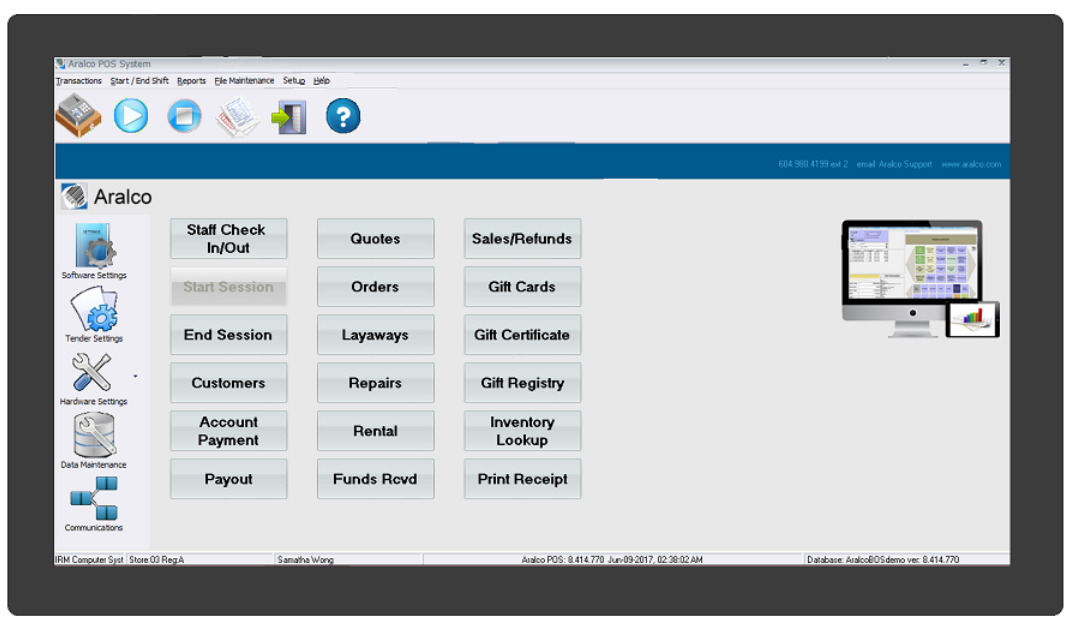 CASHIER SHIFTS
Multiple shifts per POS
Cash Count option on the float, cash taking by note and coin denominations at SOD and EOD (Start and End of Day) - applicable only to standard cash drawers
Employee time attendance In/Out to track working hours - read more
Log-in options for employees by fingerprint scanning or ID/password - read more
Detailed EOD (Z) report
Receipts, Invoices and EOD reports are digitally stored in the central DB server.
COMPREHENSIVE POS FEATURES
 
Aralco POS' sales processing has all the functionalities to complete each transaction quickly and seamlessly, giving cashiers the time to engage customers deeper at the point of sale checkout.
Real-time data communication - read more
Comprehensive product and customer search options
Inventory Lookup - read more
Item Menu is the sell screen where you can user-defined buttons for departments and SKUs (without barcode) for fast selection on the touch-screen monitor - read more
Price zone for different store group - read more
Hold and retrieve transactions - unlimited
Password protection on voiding, goods exchange/refund, discounting and all sensitive POS functions
Verified Return Form forces returns of goods from the original transaction prevent errors and frauds - read more
 
Sales order fulfillment and quotation options - read more
20 payment types - support multiple and unlimited tenders per transaction
Manages deposits, credit limit, credit note of customers with in-house accounts as well as payment on account
Food and beverage printer options for printing ordered SKUs upon payment, suitable for cafe within the grocery store
ACCOUNT RECEIVABLES 
Let Aralco manages and tracks your receivables, any outstanding payments from your customers seamlessly as the POS software is fully integrated with the Aralco back-office systems' accounting.
Manages payment status and aging of invoices to generating Statement of Accounts.
Accounting interface options to Accounts Payable and General Ledgers
ENTICE CUSTOMERS WITH IRRESISTIBLE OFFERS & DEALS 
Aralco Retail Systems has all the tools for upselling bundles, quantity discounts, markdowns, and all sort of promotions that are centrally managed so that you can entice your customers with irresistible offers every day of the week.
Package sales such as set meal or any bundles 
Sales of kit set such hampers, gift baskets with inventory auto-deduct or pre-assembled - read more
"Happy hour" price control by time, the day of the week
 
Quantity discount for a group of SKUs or single SKU for example, buy an avocado at $3.90 and buy 3 avocados for $10 - read more
The automatic discount of perishable products by time, the day of week i.e Quick Sell 30% Off or at a markdown price
Coupons with purchase value and date validations - read more
 
Date-sensitive promotion for selected SKUs filtered by brands, suppliers or any categories - read more
Conditional promotions - set rules for any mix and match conditions such as buy any 3 bottles of red wine gets a bottle of Bombay Sapphire gin at 25% off  

- read more
ARALCO HELPS YOU BUILD & CULTIVATE CUSTOMER LOYALTY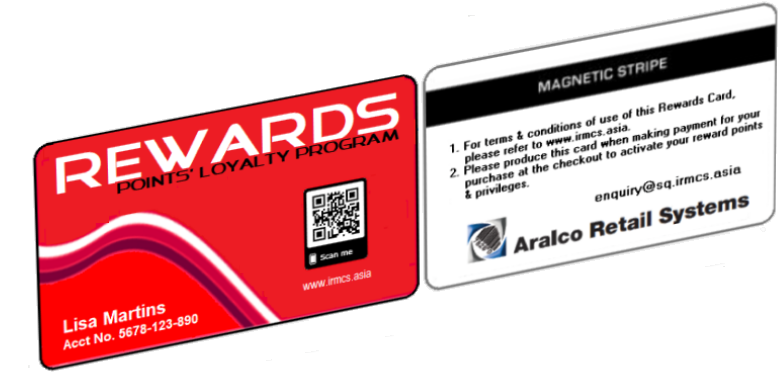 Aralco POS comes standard with a Loyalty Program to help you win over your customers' loyalty - you can create multiple reward plans to attract customers and drive up repeat visits to your stores.
Automated point calculation and redemption at each POS terminal, processed real-time seamlessly with data synchronized with the central Microsoft SQL database server across stores via the Internet.
In-store loyalty card printing with member's photograph with QR code or barcoded ID or magnetic stripe encoding
GIFT CARD INCREASES FOOT TRAFFIC & BOOST SALES AT EVERY STORE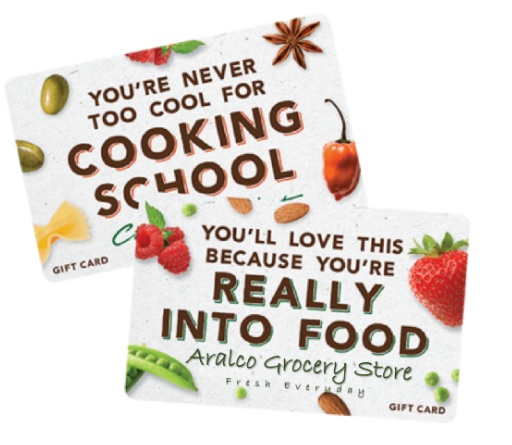 Gift Card is the perfect gift solution for your customers - sell, redeem the gift card at the POS checkouts with in-store card printing option.
Your existing customers buy the Gift Card at a value of their choice from your store as a gift for friends or family members, and in turn, the recipients of Gift Card becomes your new customers when they visit your store. 
Gift Card can be redeemed in part value against their purchase at any store POS and this gives recipients the reason to come back to your store again
​
DATA & USER ACCESS SECURITY 
The user access security in Aralco Retail Systems is role-based, simply assign each user to a user-defined BOS (Back Office Systems) and POS user groups such as Sales Associates, Supervisors, Store Managers, etc.
Within each BOS or POS group, you can enable or disable functions for users in the respective checklist - read more.
Aralco POS has an option for fingerprint scanning to identify staff for time attendance, log in and access rights to void transactions, refunds, discount, etc - read more
Employees at the retail store are able to log in to the BOS to perform tasks they are authorized to do so such as stock transfers or adjustments, print barcode labels, raise a purchase order to suppliers, etc
Passwords and access levels can be changed from back office as and when required by your back office administrator
USER-DEFINABLE BACK OFFICE REPORTS
Aralco Reporting Engine comes standard with 150 standard reports which are user-definable and you can create new reports easily on your own - without any programmers.
Besides reporting on the current year, you can generate year-on-year data on SKUs and any categories to compare historical performances as there is no limit to how much historical data can be stored in the SQL database server.
Here are some of the key features for flexible and deep reporting:
Tabular, Summary, Matrix, Chart & Cube reporting options
Create your own formulas in the reports
Report E-mail Scheduler
Supports images of products and customers
Interactive with Microsoft Excel, Outlook, Word and PDF
BI Dashboard (Microsoft Power BI)
Your back office administrator can set up security access rights on reports by divisions of your company such purchase department, accounts department, etc as well as by individual employee.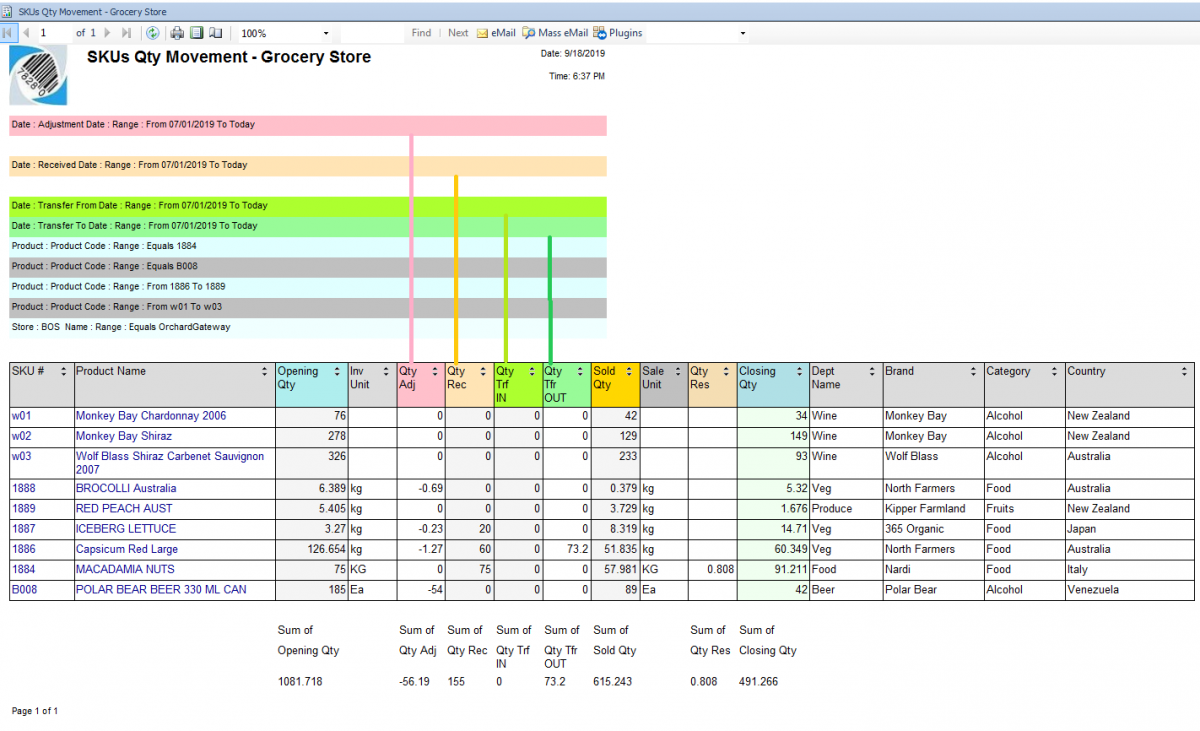 ---
Read more about Aralco POS Systems | Interface Options List  | E-commerce Integration
Explore our listed projects for Grocery retailers  
Watch Video on Aralco Grocery Retail  POS Systems | Aralco's POS Interface for CashGuard Cash Management
---
Contact IRMCS for more information.