Body:

Aralco software is intuitive and very easy to operate - the Aralco POS for book, music, and stationery stores provides retailers with a way to control inventory, manage customers, and track sales.
These types of stores have massive inventories that are hard to keep track of and that need to be organized by author/artist, album, title, or genres. Similarly, office and retail stationery businesses have a massive inventory, high volume of purchase orders (to their suppliers by the hundreds per month), debtors and sales transactions.
Aralco's POS systems can be used to improve productivity and profitability in just about any type of business - book, music, and stationery stores could make the best use of the software.
TRACK AUTHORS, EDITIONS,
publishers, AND LONG TITLES EASILY

Record, report, and advanced search by authors, publishers, artists, year, titles/book category

The product specification field supports 4,000 characters

Record, report, and advance search by publisher, author, content, rating, number of pages, ISBN, etc.

E-Commerce links website to warehouse eliminating the need for double entry of orders, simplifying shipping

Customer database tracks purchases supporting product/ topic recommendations and up-selling (similar or complimentary items)

Package sales and kitting allow selling products in gift baskets

Model Stock for re-stocking (Min/Max Reorder)
LONG PRODUCT NAMES
Another essential feature is Aralco Retail systems' capability to support more than 200 characters to describe long product names making it easy and quick to search for titles of books, songs or pieces of music.
Product names are printed in full on sales receipts and invoices without abbreviation and truncation, or you can set up another set of user-definable descriptions in the product setup for: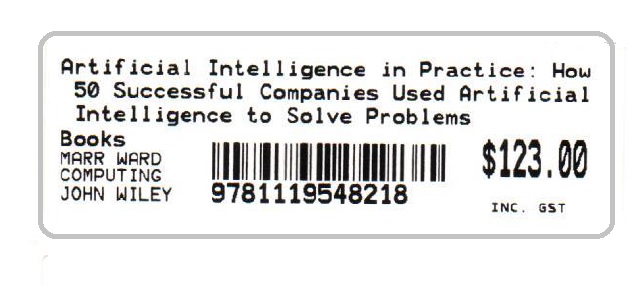 Receipting or Invoicing

Customer Pole Display

Cashier and Customer-facing Display Screen

Barcode Labels

Web Description 
Even the shelf or barcoded labels generated by Aralco provides options to have multiple lines for printing long product names regardless of the label size.
INVENTORY LOOKUP

WITH REAL-TIME DATA

 

Inventory Lookup with real-time data is available at the POS or at any BOS workstations showing stock units at hand for any SKU and its movement by location.

Hence your employees and cashiers are able to engage customers with current stock information, and at the same time managers have access to real-time stock status at every store to ensure optimal stock level.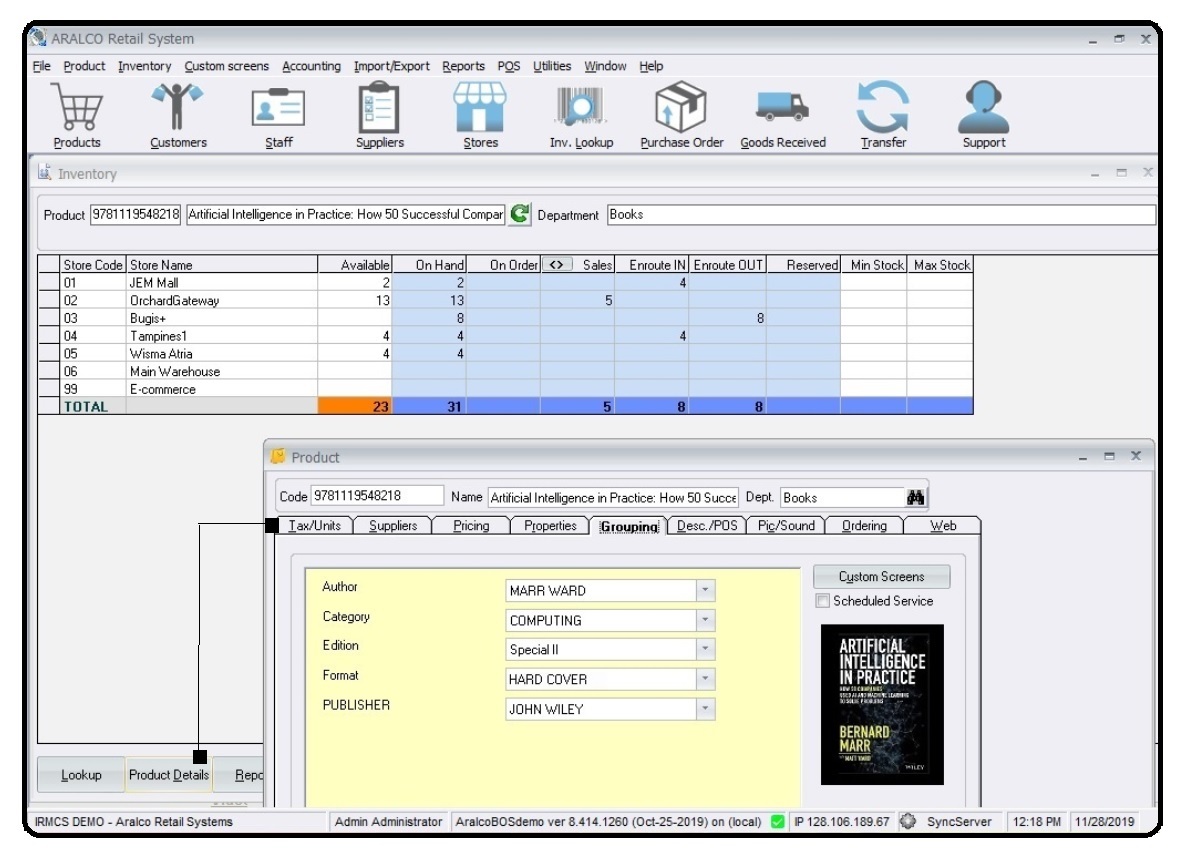 ​
FEATURE-RICH

RETAIL POS SYSTEMS 

 

 

 

Aralco Retail Point of Sale (POS) Software System runs in your retail stores with its own secured local database and functions independently of the central Back Office Server and is fail-safe should there be Internet disruption.

Aralco offers comprehensive functionalities never available before in a single POS solution - easy to use and suitable for retailers of any size.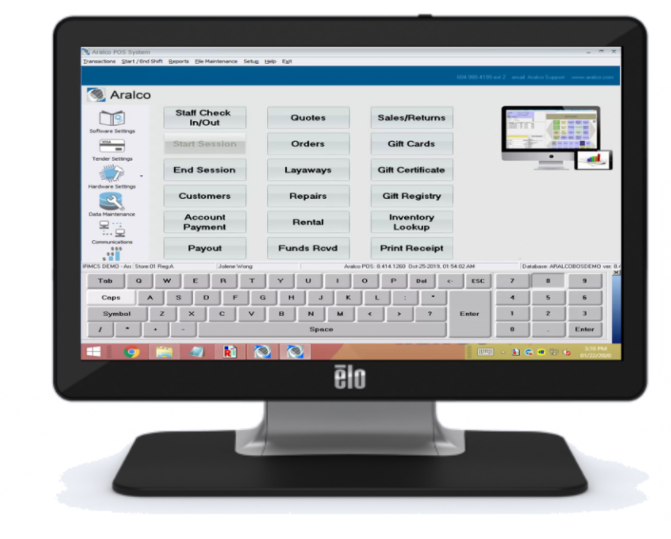 Friendly UI - anyone can learn to use it in minutes

Ease of use with touchscreen option 

Multiple shifts per POS

Float and cash denomination counts

Interface option to Closed Cash system   

Order and delivery management

Comprehensive product search 

Comprehensive customer search options

Gift Receipt

Hold and retrieve transactions

POS Item Menu for setting up touchscreen fast buttons 

20 payment types - support split payments

Access to stock transfer, stock receiving, stock count processing

Access to back-office reporting on sales and stock performances
START BUILDING CUSTOMER LOYALTY
TO GROW MORE PROFIT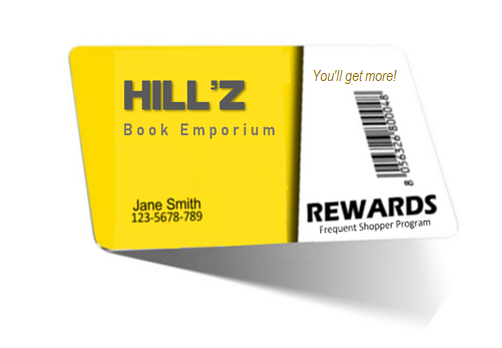 ​Loyalty Program is a standard feature in Aralco and it is fully integrated with the Back Office and POS Systems, making it possible for retailers to implement their very own in-house Frequent Shopper Reward Systems.
Create multiple rewards plans to attract new customers and drive up repeat visits to your stores.
Fully automated point calculation and redemption at each POS terminal - processed real-time seamlessly with data synchronized with the central Microsoft SQL database server and across stores via the Internet.
In-store loyalty card printing with member's photo and barcoded ID or QR code.
With Aralco's Reward Systems, your customers are bound to remember your brand and keep coming back to earn more loyalty points for reward redemption. Read more about Aralco's Loyalty Program.


---