SIM Card Registration
& Verification Solutions
Azimut's SIM card Registration and Verification platform are designed for sales teams, stores, and agent networks to enable faster and more secure transactions.
Globally pre-paid SIM cards are preferred by the majority of mobile phone users. According to a report by GSMA, 73% of the world's mobile users are pre-paid customers.
Solutions for SIM Card Registration
Global safety & government requirements have confronted many telecom companies with a new challenge.
Due to increased safety regulations, governmental bodies demand transparent customer relationships.

The Azimut SIM card registration suite allows easy and secure collection of demographic information as well as biometric data to ensure KYC requirements.
The system allows real-time linking of a mobile SIM number with its owner after all validation and forgery-proof biometric checks.
| | |
| --- | --- |
| | Dynamic Number Allocation |
| | SIM Swap & Change of Owner |
| | Real-Time SIM Activation & Dispensing |
| | Mobile Wallet Onboarding |
| | Secure Mobile Wallet Transaction |
| | Prepaid & Post-Paid Airtime/Top-Ups |
| | 24/7 Self-Service Capability |
| | Seamless Integration With Corporate KYC System |
Features
Machine Vision:
ViaOS platform is also equipped with AI and machine learning capabilities to optimize registration, improve pre-quality checks and minimize fraud. Integrated with SIM dispensing kiosk, the solution offers barcode scanning, ID card data extraction, face matching, photocopy detection, ID document validation, constant background, blurred images, and liveness detection.
Offline & Low Latency Areas:
Azimut's SIM registration and issuance platform is specially designed for developing markets where internet coverage is not always the best! By combining offline capability, optimized packet handling, and synchronization algorithm, we can operate efficiently even without coverage.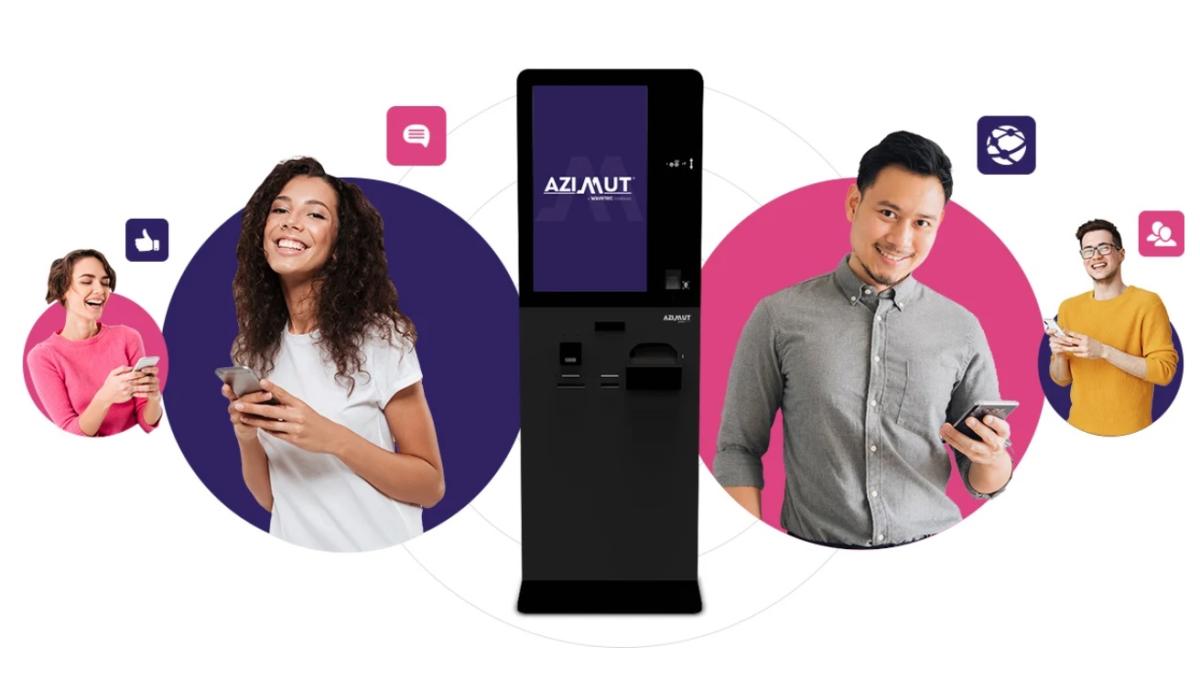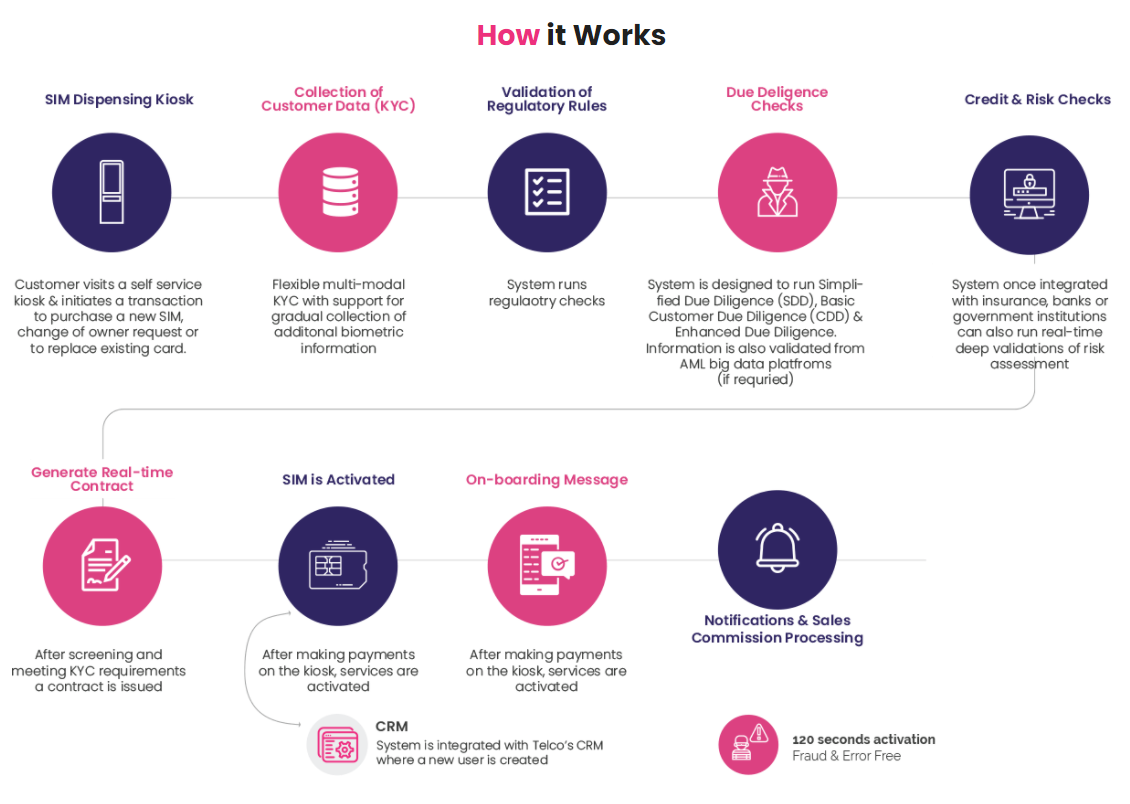 e-sim

registration
E-SIM stands for 'Embedded Subscriber Identity Module'. It is a digital SIM, embedded inside your device that allows you to use a postpaid number without using a physical SIM.
Azimut's self-service kiosks support full E-SIM registration journeys, using both online and offline modes to efficiently allow E-SIM registration following successful KYC checks.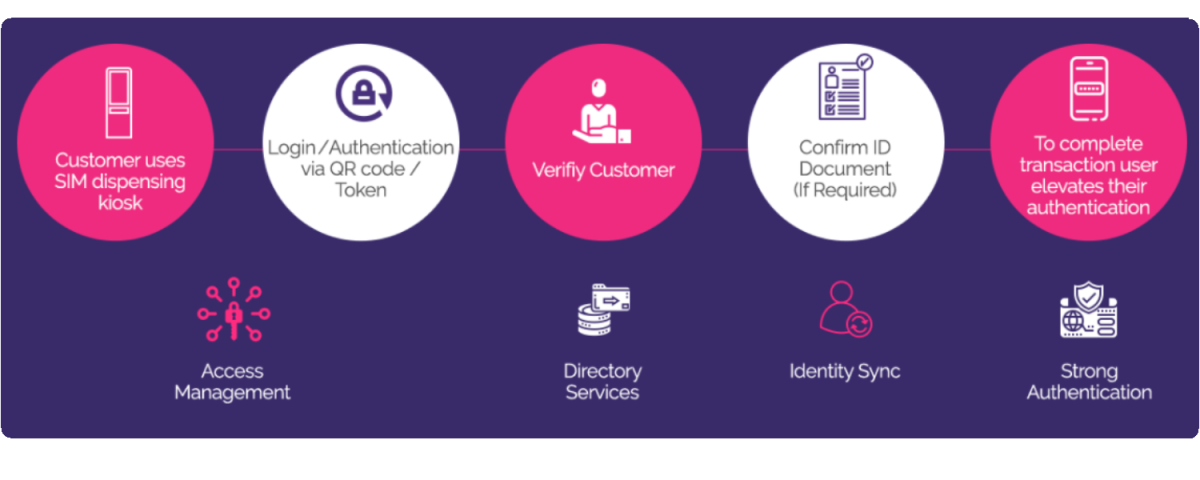 CASE STUDIES