Butcher shop Mėsos parduotuvė in Nemenčinė, Lithuania; uses Cash Management system that helps speed up the payment process, customer service, and overall hygiene in their butcher shop.

The biggest advantage for me since I own a butcher shop is that when using the StrongPoint UNICO CashGuard time that was previously spent on handling payments is now taken care of by the machine.
UNICO allows my employees to focus on proper packaging and delivering all our meat products to our clients and not on the cash. The Unico also helps us to provide faster better customer service and deliver higher quality products

said Vitold Čaplinsk, owner of the shop.
Vitold Čaplinski, also says that they have a high focus on hygiene in his business, specifically for products that are sold fresh to the public and have to be manually managed by employees.
The fact that the employees no longer touch the money and the cashier can focus on the product packaging, makes employees more efficient in their day to day job and he can deliver a much more hygienic product.
So, how does the UNICO work?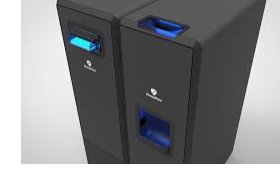 The customer can take part in the payment process themselves by making the payments directly into the UNICO machine.
The client manually inserts all coins and bills to the machine and the employee doesn't have to touch the cash in any instance, which makes for better shopping experience for all customers.
Our cash management systems furthermore help reduce the risk of spreading bacteria through cash handling as it reduces the contact between food and cash and prevents the spread of viruses and bacteria.
Vitold has now had UNICO implemented in his store for over 6 months. He is completely satisfied with the results and has raised his general hygiene standard in the shop even further.
Source: https://www.strongpoint.com/news
---
ABOUT CASHGUARD UNICO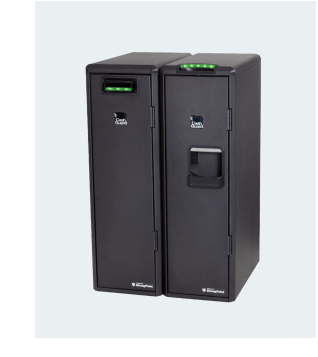 CashGuard Unico is a customer-facing payment solution, which improves the shopping experience and frees up resources for smaller retailers on a pay-as-you-go basis.
Guiding lights and pictograms help the customers through the payment process, creating an intuitive and interactive checkout experience. The staff can focus on serving the customer instead of the cash. Therefore, CashGuard Unico is a preferred service for retailers in hospitality, pharmacies, bakeries, and forecourts.
Technical Datasheet
For "over the counter checkouts" as in restaurants, pharmacies, bakeries, and petrol stations, CashGuard Unico is a good choice. It performs an average cash payment in less than 15 seconds and can handle up to 1,500 coins and 1,000 banknotes. 
CashGuard Unico is designed to enable the customer to insert both coins and banknotes. That way the cashier can put together the products at the same time as the customer completes the payment. The system has floor-mounted steel cabinets for easy installation and high security.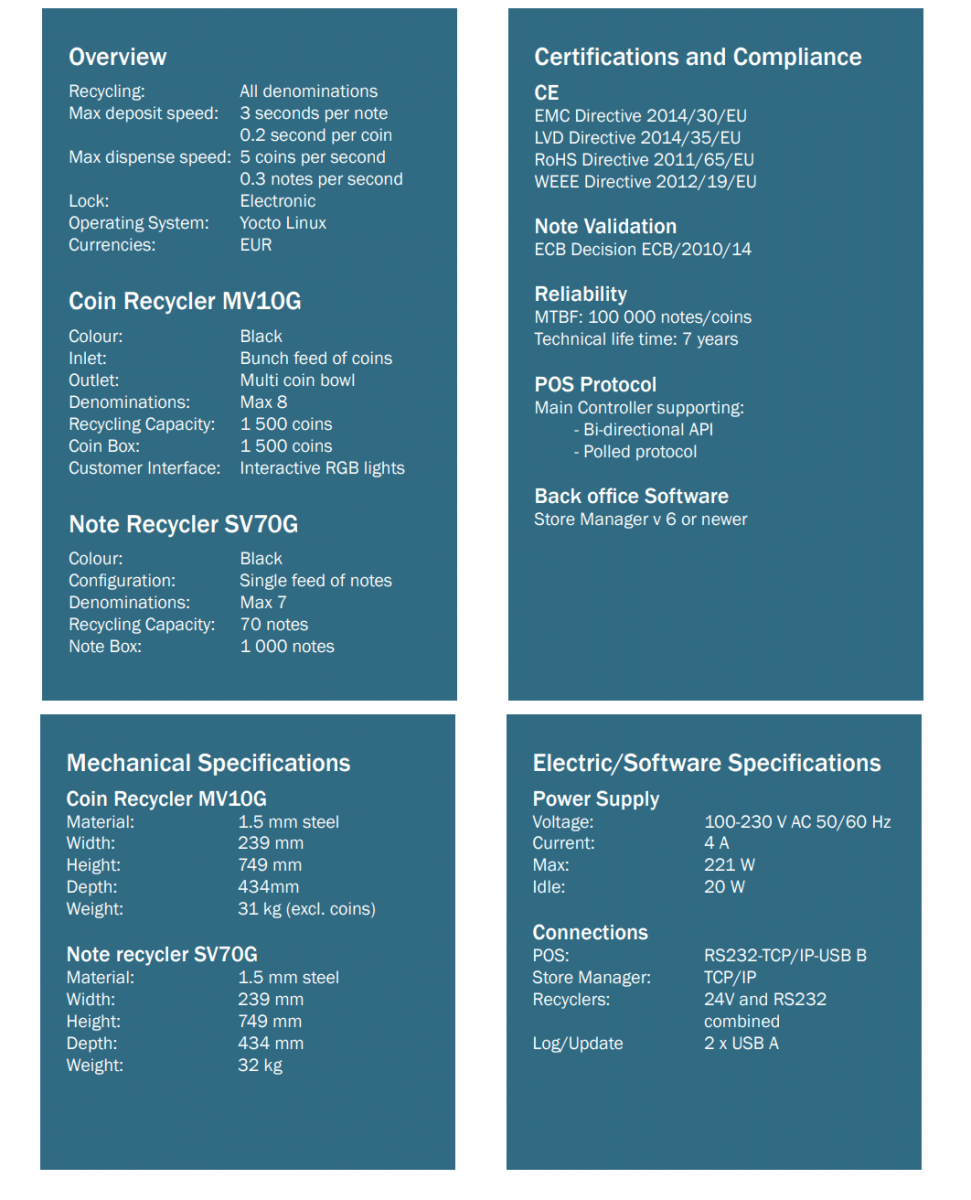 ---
CashGuard UNICO is currently available only in Europe -  Currencies: EUR, NOK, SEK.