The MTM retail shop relies on manual paper records of customers' orders and measurements in the past are no longer possible for today's operations as it is far too slow and not visible across stores for their employees, production staff, or suppliers.
Aralco POS Systems help made-to-measure (MTM) retail businesses by allowing recording of their customer's choices of fabric, materials, patterns, and designs for customized orders of products such as shirts, gowns, business suits; a pair of shoes or eyeglasses; any leather products, and etc.
As a result, store employees are empowered by Aralco's MTM solutions to serve customers efficiently and meticulously at any store with real-time access to their purchase history and MTM data.
Record custom measurements

and material options
with
Aralco POS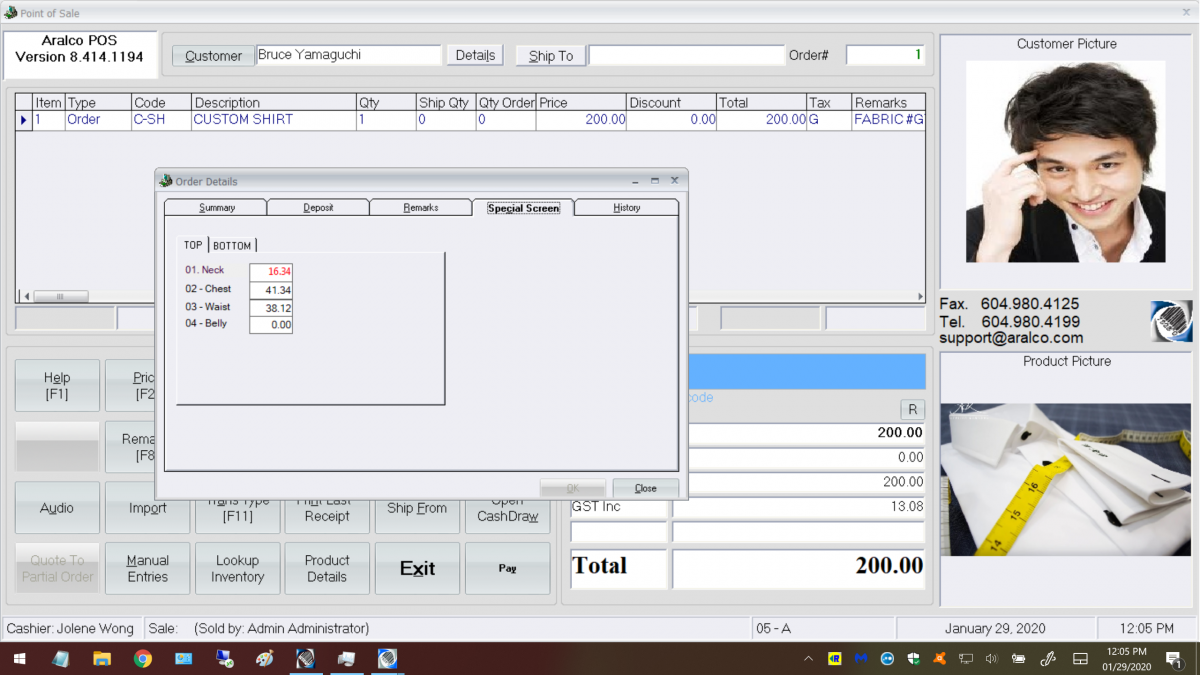 Let us partner with you to improve your MTM business processes seamlessly from the back office to the POS stations with Aralco's all-in-one software solutions -​
| | |
| --- | --- |
| | Aralco POS reconciles deposit, sales, GST, tenders taken, etc at EOD |
| | Manages your sales order, receipting, invoicing, and payments |
| | Create your own user-definable made-to-measure data screen and fields |
| | Auto-email of new orders with measurements and etc to the production team or suppliers once a day or at intervals |
| | Track order/pick up at the POS and back-office workstations |
| | Alteration or repair at the POS and tracking |
| | Built-in accounts receivable (AR) module for corporate and in-house charge customers |
CENTRALIZED & REAL-TIME 
INVENTORY DATA
Aralco POS and its MTM features give more power to your operations with its integrated back-office Inventory module to manage products you buy and carry in your stores, and giving you all the stock control tools for processing purchase orders, receiving, stock transfers, stock count, and etc.
In addition, the inventory module supports user-definable UOM for example in Ea and by Meter for Order, Inventory, and Sell Unit - read more about Weight and Measures Setup.
Employees are able to have real-time inventory lookup at the POS or any back-office workstations while store managers can report on real-time inventory status at any time to ensure optimal stock level at each shop.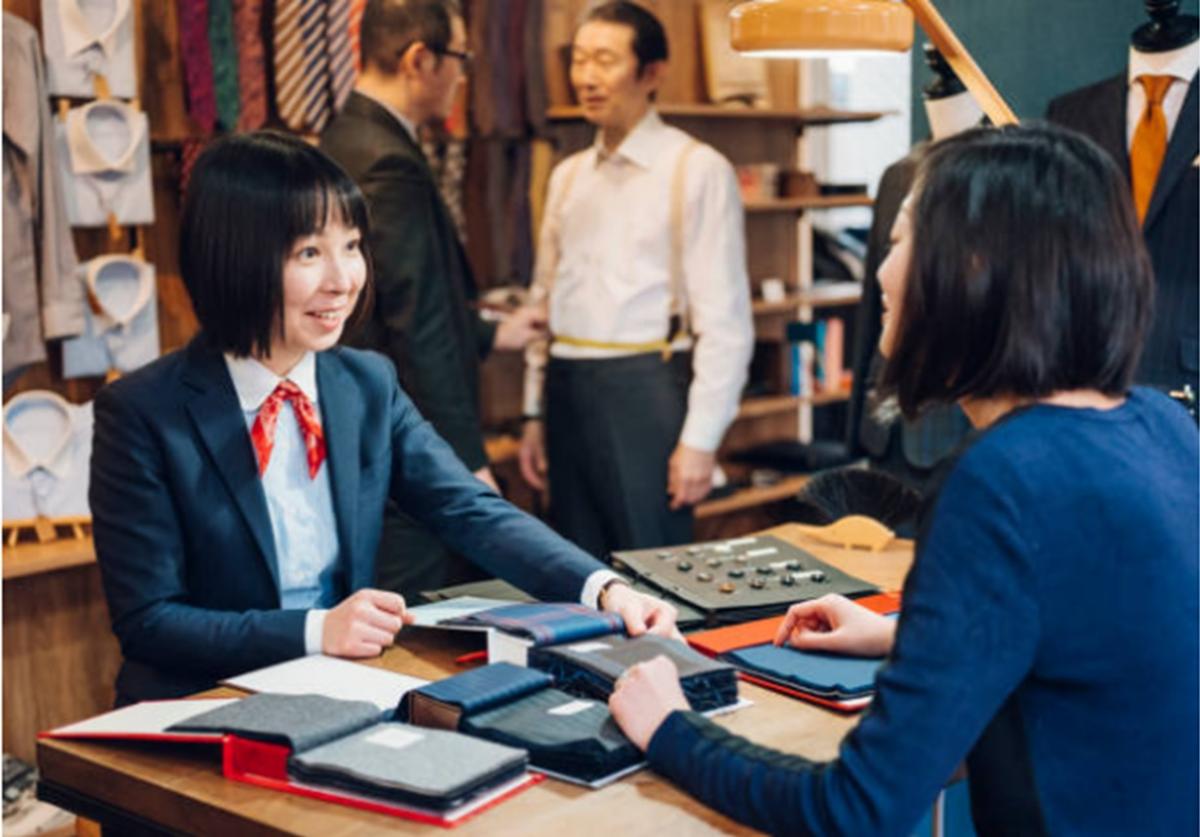 LOYALTY PROGRAM
The Customer Management (CRM) module is available as a standard module with a hassle-free Loyalty Program that is designed to drive up the loyalty of your customers with user-definable rewards points systems.
 
Aralco POS calculates points automatically based on the reward plan pre-linked to the products when they are sold and adds up the total points earned per paid sales receipt - everything on reward systems is simplified and made easy to use by the Aralco POS.
USER-DEFINABLE & COMPREHENSIVE

REPORTING ENGINE
Our clients love the Aralco Reporting Engine for its comprehensiveness, speed, and capability to report on any areas of their business in any form such as formats like tabular, summary, matrix, cube, and charts - it has options to output reports as HTML, PDF, Microsoft Excel, and Word.
With Aralco's Scheduler, any reports can be easily set up for auto-email once a day or at intervals, at the end of any period making data conveniently delivered automatically to specific recipients such as your merchandisers, finance managers, CEO, production team and etc. or suppliers.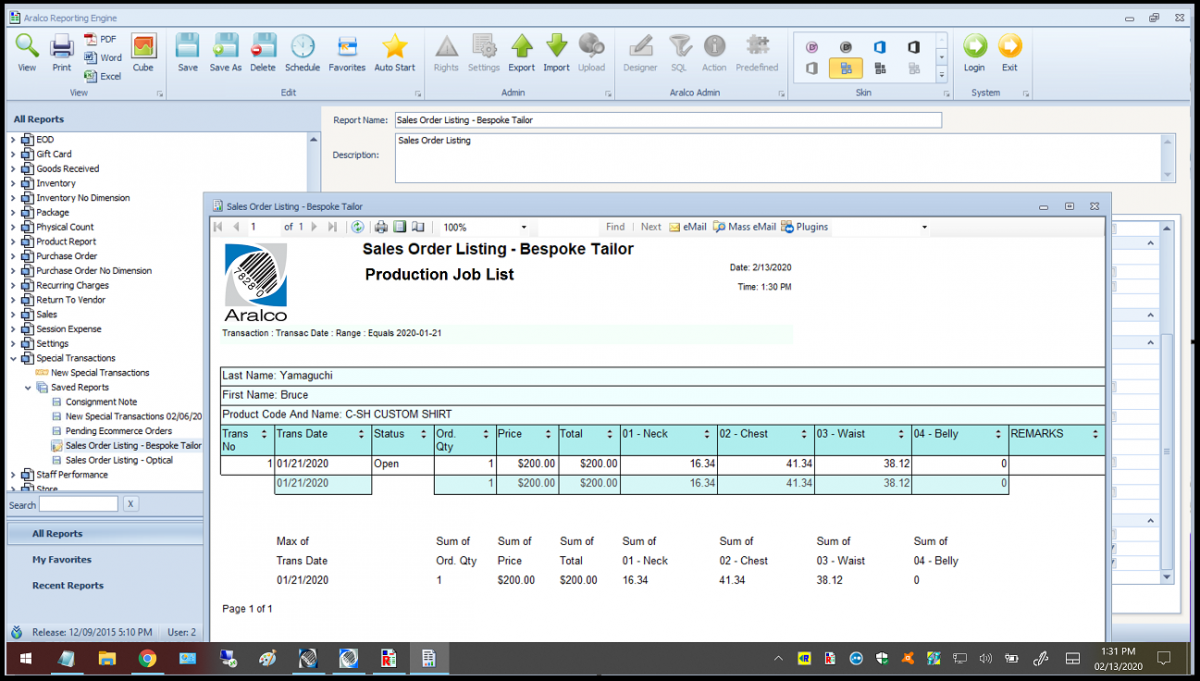 Read more about Aralco Back Office Systems and the feature-rich POS
---
Contact IRMCS today for a discussion on MTM POS solutions