Body: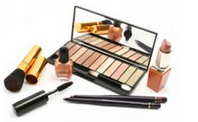 Aralco Retail Managenent and POS Systems has been developed extensively for cosmetics, skincare, perfumery and pharmacy businesses. It manages and simplifies everything for you so that your employees can have more time to focus on customers and the essential tools to help you grow your business.
It also supports user-definable screens to capture customer and product data fields for both report analysis and alerts on customer and product at the POS:
Color Matrix available (e.g. for lip stick, nail polish) to create ONE product with multiple "Color" attributes 
Product ingredient list available to store and print on customer receipts or for review 
Inventory Lookup at the POS in real-time, giving you current stock at hand information always
Customer database tracks purchases, supports product recommendations 
Patient Profile to track allergies, specific products used or avoid and recipes record to allow repeat purchases 
Message pop ups at point of sale warn of drug interactions 

Package sales and kitting allow selling products in theme baskets 
Aralco has a feature to link the pharmacy prescription receipts to the Aralco POS System. This will enable the operator to scan the barcode printed by the "Pharmacy System" (linked to the Medical Plan System), pickup prescription's total value and add it to the ARALCO transaction and receipt under a "Prescription" product code which is added to other in-store purchases made through Aralco. 
E-commerce links website to warehouse eliminating need for double entry of orders, simplifying shipping 
Contact IRMCS for more information.