E-commerce API

After decades of providing reliable retail solutions, Aralco has had retail clients going online and they required their e-commerce websites to integrate seamlessly with the physical store's retail systems so that they can operate both channels efficiently on one platform
.
ARALCO BLURS THE LINES OF ONLINE  & OFFLINE SHOPPING
Aralco closes this gap with an API (Application Programming Interface) for interfacing its central SQL database to your website/e-commerce - developers has since collaborated closely with Aralco's team to plan, build, and deploy an automated infrastructure for popular e-commerce platforms, including Shopify and WordPress, to ensure products, inventory, and order data are seamlessly synchronized with Aralco's system.

In addition to development and deployment, our business analysts ensured the inventory management and order fulfillment workflow was efficiently designed, especially for retailers offering same-day delivery. Front line sales, warehouse fulfillment, accounting and office administration, and delivery logistics staff were considered when architecting the solution.
Aralco continues to work closely with clients and developers providing innovative and seamless retail solutions. Let our teams provide you the expertise and infrastructure to integrate your physical store's retails systems to the web, including 24/7 infrastructure monitoring to ensure critical retail systems and online store works around the clock. 
MANAGE PRODUCTS & EVERYTHING ELSE IN ONE PLACE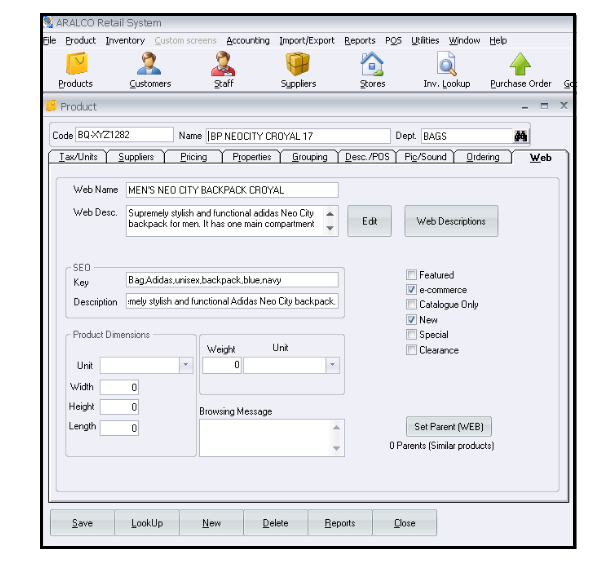 Information of products synchronized to the web/E-commerce server are:
Product Name 
Additional Product Description - long names with 4000 characters that can be used for product specification or any other purposes
Product Categories
Product images
SEO Description and Keywords
Product Prices
Promotion Prices
Product web status for Promotion, New Arrivals, etc
Packagings' weight and dimension for freight calculation during checkout when applicable
and any customized outputs
Besides product managment on one platform, other essential areas are unified with the main retail systems:
Inventory (On Hand)
Customers
Sales
Price Zone
Promotions
​
Extended integration can be applied to the web on the following Aralco's software modules:
Loyalty Points
Gift Card
Gift Registry
UNIFIED E-COMMERCE IMPROVES PRODUCTIVITY & CUSTOMER EXPERIENCE
With Aralco, the server communicates real-time or latest data on products, promotions or markdowns, inventory, sales, customers' loyalty points across retail & e-commerce on one single platform.
This gives you seamless operations from all the automated business processes, resulting in high productivity outputs, data visibility & efficiency across the enterprise.
As a result,  it prevents any out-of-stock situation so that your employees are able to retrieve web orders quickly to fulfill them on time and accurately, and the same online customer can shop at your brick-and-mortar store with the same account and privileges.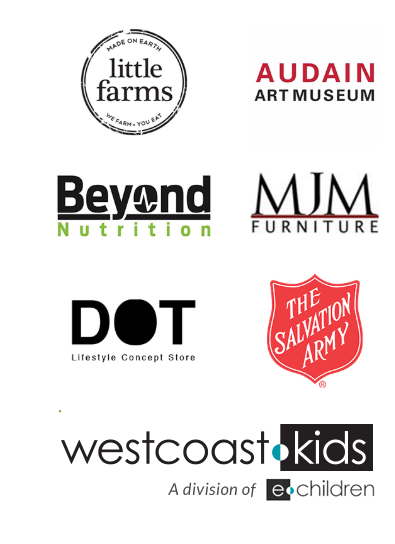 Retailers we've successfully integrated include: