Real-time data is about input data being processed such as creating new products, promotional campaigns, good receiving, etc or when a POS completes a sales receipt on products sold. Within milliseconds, this information becomes available immediately to the retailer including current status for customers' loyalty points, inventory values, sales and profitability performance across the enterprise. 

Real-time information is critical to maximizing analytic for the retailer to extract current and valuable insights, enabling them to make data-based business decisions accurately and quickly to stay on top of the business.
Therefore, adopting real-time Retail POS Systems is to have a complete IT infrastructure for your entire business, and the capability to:
Centrally control everything from Head Office
Streamline your existing business operations from the back office to stores
Manage your merchandise, inventory, and customers efficiently
Grow your business without IT restriction and POS limitation
Aralco Retail Management and POS Systems
IRMCS offers Aralco Retail Systems, a multi-user management solution, and the real-time Aralco Back Office applications are connected concurrently to the central Microsoft SQL Database Server via LAN and the Internet.
Aralco Retail Systems also supports real-time communication capability between the SQL Database Server and each POS stations. This communication feature is automatic, reliable and robust in data synchronization across the organization's network of computers, POS stations, and the main database server, ensuring information accessed by users are always current and accurate.
In the event of any disruption to the Internet connection, Aralco POS software continues to operate independently at the respective store on its local database. Once Internet connection returns, data are automatically synchronized between the server and the point of sale systems.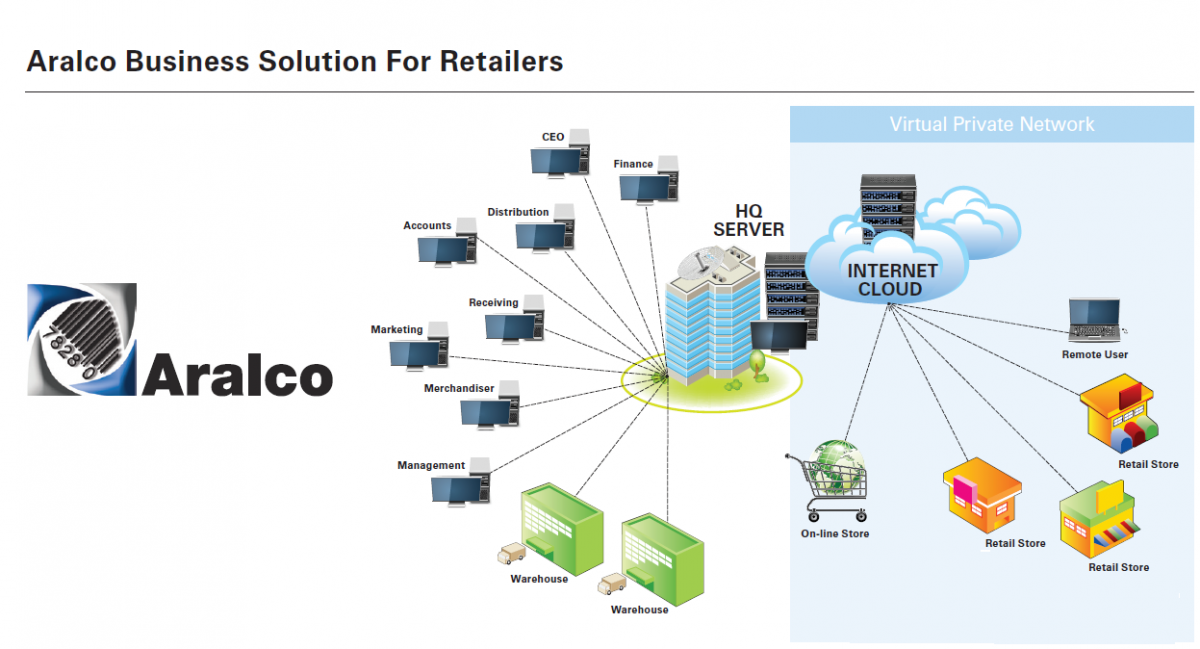 ---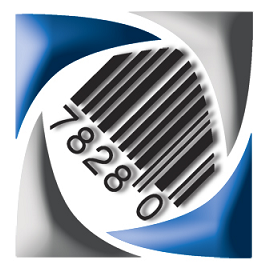 ---
TOTAL RETAIL SOLUTIONS
For
APPAREL, FOOTWEAR, ELECTRONIC, GROCERY & ANY SPECIALTY STORES
---
Multi-location Inventory Management
Purchase Management
Conditional Promotions Management
Distribution and Accounts Receivable Management
Customer Relationship Management
Member Card and Gift Card In-Store Printing Solutions
Loyalty Programs and Gift Card
BI Dashboard
Real-time Centralized Store & POS Management
Cash Management with Note/Coin Recyclers
Electronic Shelf Label (ESL) Systems 
In-counter Scale + Scanner
Weighing Scale + Bar Code Printer
Customer-facing Display Solutions: 2-Line and 10" screens
Traffic Counter
Accounting Custom API Interface
E-commerce Custom API Interface
---
Read more details about Enterprise Retail Management and POS Systems for your Industry
---