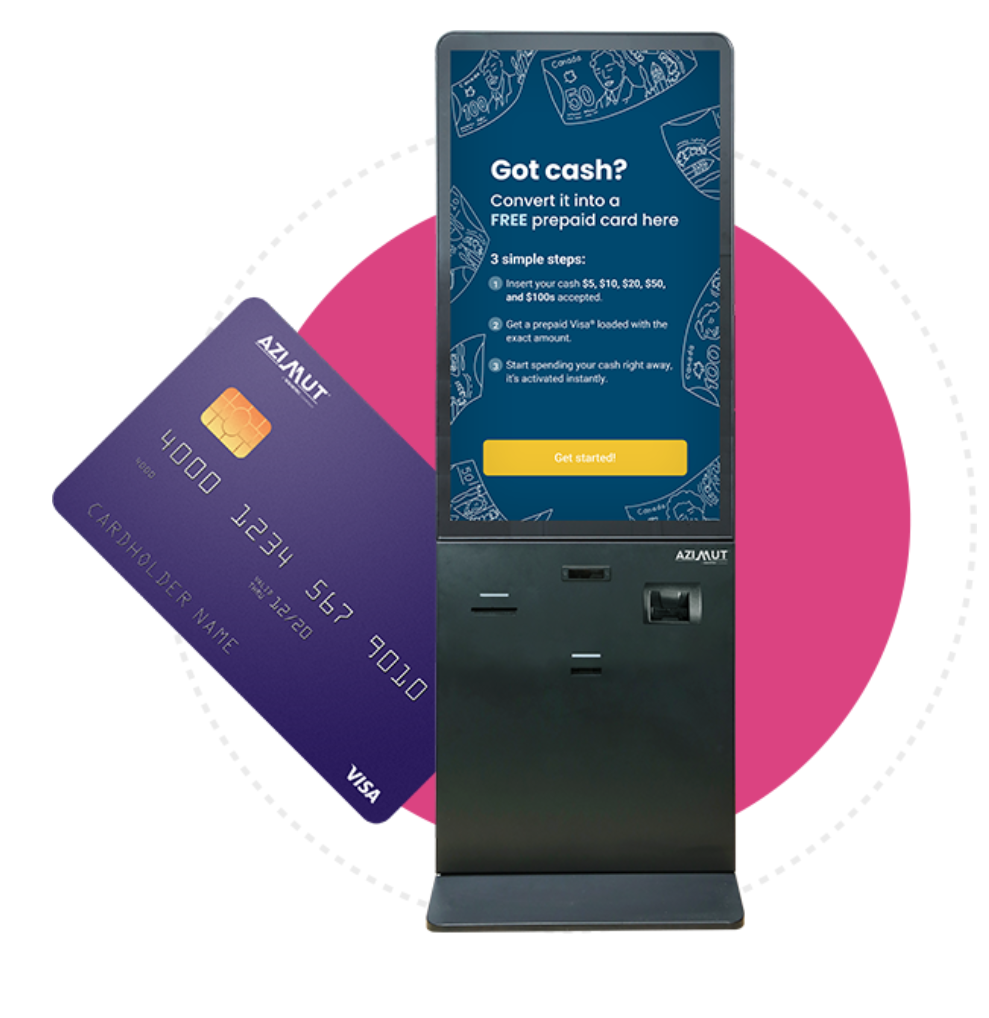 Go Cashless with our
Cash to Card Kiosk
Meet Wavetec's Cash to Card Solution
Enable customers to instantly convert their cash into a prepaid debit card.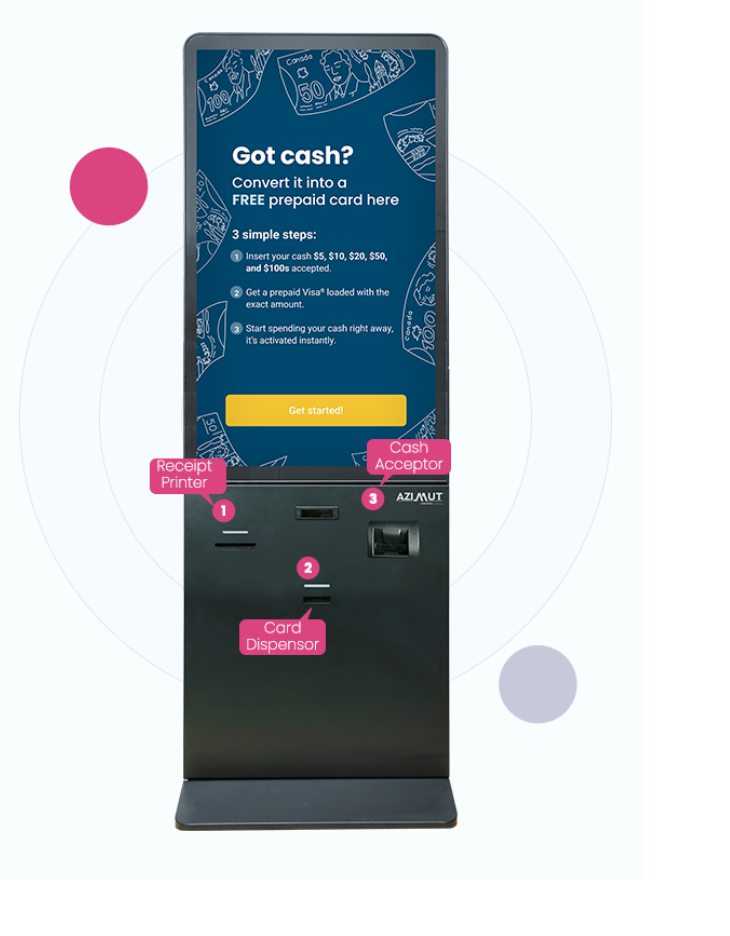 Going Cashless During the Pandemic
Many businesses and merchants decided to or were mandated to go cashless during the ongoing health crisis because physical currency proved to be a very easy way to spread the virus as it exchanged hands.
Both sellers and buyers suffered, as many individuals all over the globe are still unbanked or underbanked which means they don't have a debit/credit card or access to a mobile wallet. This alienated a good amount of people from being able to purchase goods and services from cashless only vendors.
This frustration birthed the idea of the Reverse ATM, a freestanding kiosk that allows customers to convert their physical currency notes into a prepaid, active EMV card.
At Wavetec, they were all one idea and pioneered one of the first deployments of these kiosks in a sports stadium in Toronto.

Cash to Card within 60 Seconds
Our kiosk helps customers go from cash to card in 3 painless easy steps.
| | |
| --- | --- |
| | Insert the desired amount of cash into the machine |
| | Receive active EMV card with exact amount inserted |
| | Start spending! |
The kiosks are equipped with large 40" touchscreens that run a very easy-to-navigate UI which helps you go from cash to card with three taps of your fingertip and the whole transaction takes just one minute.

The Blue Jays go Cashless!
Rogers Centre, home to the Toronto Blue Jays, invested in a host of Reverse ATMs to facilitate public health safety by implementing a 'cashless transactions only' policy in the wake of the public health crisis.

Tested Security
The cards dispensed by the Reverse ATMs share the same security features as any other VISA or Mastercard. This means that these cards adhere to the same security and payment standards as any EMV card provided by your bank. This also means that the cards will be widely accepted by merchants all over the world.
Move Beyond Sales
Meet ViaOS – A New Era of Sales &
Customer Service Automation
ViaOS is a modern customer experience platform built for self-service. ViaOS is an enterprise platform, designed to enable the development, deployment, management, and monitoring of a network on self-service units.
towards cashless payment future
Large public venues are mandating the use of contactless and cashless payments in the wake of the recent global health crisis. While helping curb the spread of the virus, this decision will fast-track the adoption and use of digital payments as well. Reverse ATMs are the perfect solution to help facilitate this transition towards a cashless payment future.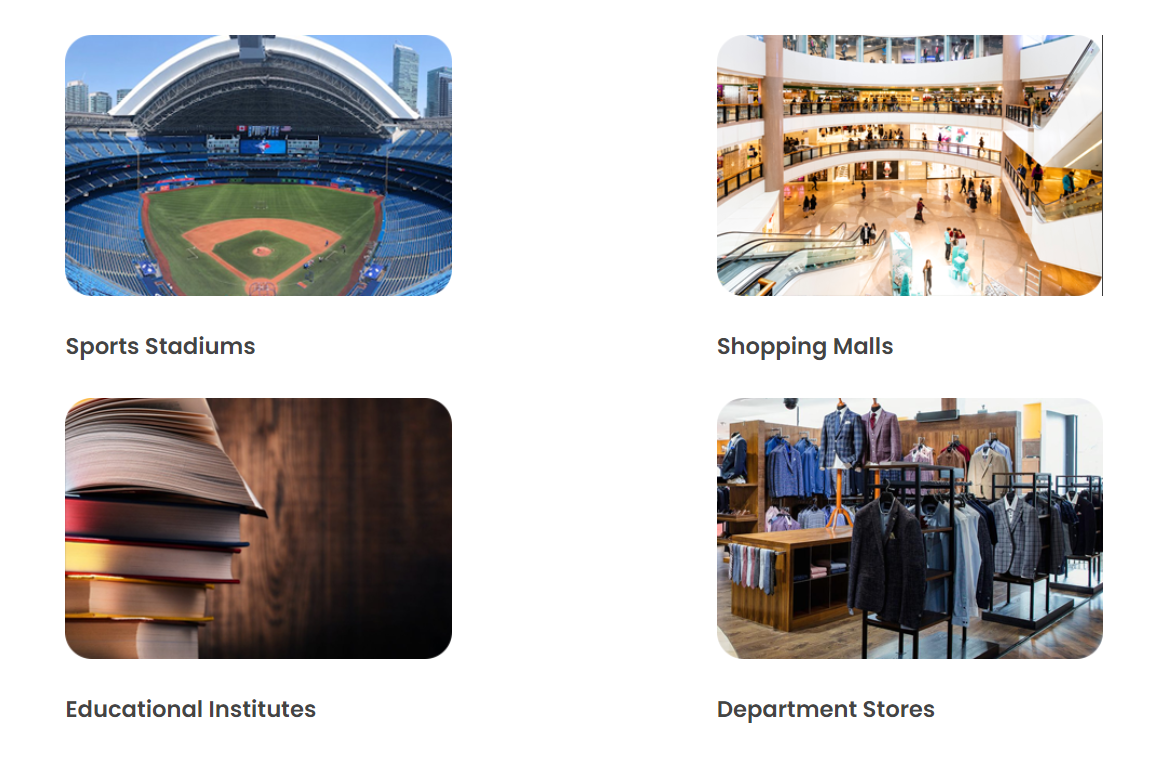 CASE STUDY