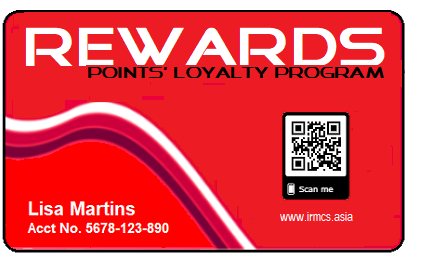 Loyalty Program is a standard feature in Aralco fully integrated with the Back Office and POS Systems, making it possible for retailers to implement their very own in-house Frequent Shopper Reward Systems.
At the POS checkout, processing loyalty points for the customer is automated in real-time and therefore always accurate, fast and simple to use. This improves customer shopping experience enticing them to come back frequently to buy more as they get rewarded for their loyalty to your store or brand.
It is an effective, proven incentive marketing and a ready solution to boost your sales revenue and profit. 
SUMMARY OF BENEFITS & FEATURES:
Aralco Back Office System (BOS)  server centrally manages reward points seamlessly and in real-time for single or chain store retailers.
Loyalty Points encourages frequent visits
Loyalty Program establishes brand awareness
Simple to use and are fully automatic at the POS enhances the customer shopping experience
The choice to identify your loyalty customer by reading the membership card ID on the rear of the card using bar code scanning or magnetic stripe reader at the POS, or search by filtering i.e. customer name, passport number, phone number, etc

Points information are printed clearly on the sales receipt
Customer's reward balance after points issued or redeemed are immediately synchronized real-time across stores by the central Aralco Server
Reward points are placed on the customer's file, so your frequent shoppers can request for their points balances at any store
Points on the voided transaction, goods return or refund  are reversed in the loyalty customer account, automatically by the POS systems  
End of Day POS Report summarizes  points issuance and redemption clearly along with other sales information
Loyalty Program  requires zero administration and is hassle free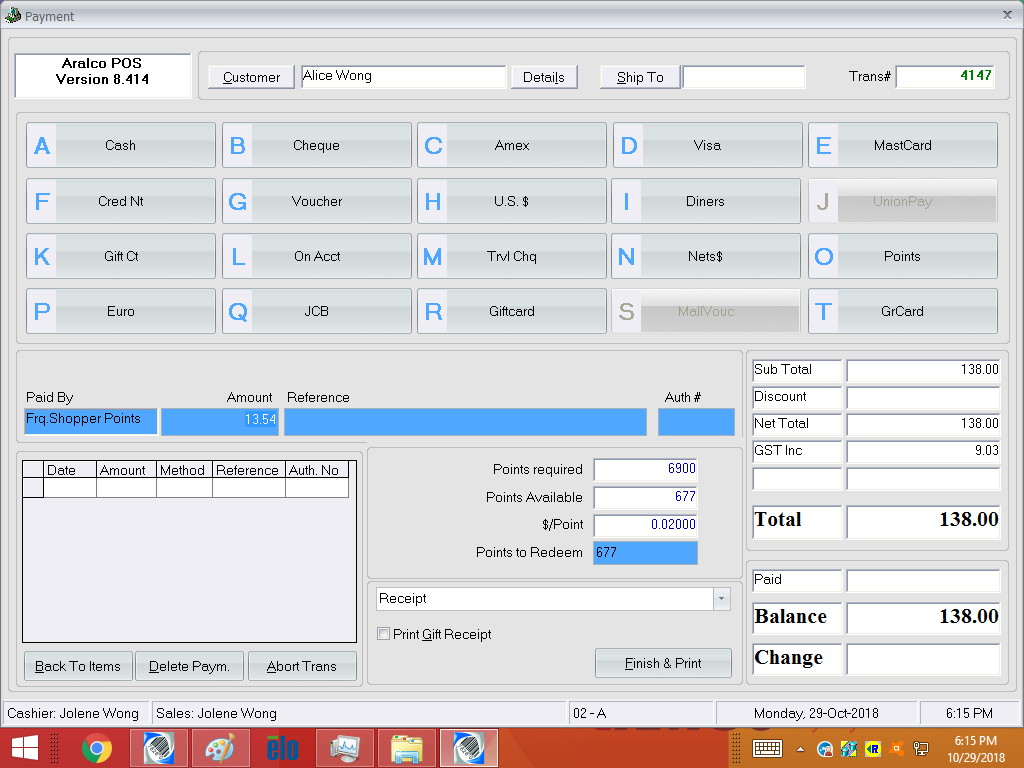 Create multiple rewards plans to attract and drive up repeat visits to your stores
Rewards can be linked to dollar values of purchases or to specific products by departments, brands, categories or suppliers
Set your own exchange rate per redemption point
Option to disable points for products that are already on sale
User-definable reporting on customer spending at each store's points activities, etc 
Email broadcasting of  Loyalty Points Statements to your customer groups
Explore Aralco Retail Systems further on Email Broadcasting System | Quantity Discount Group | Package Promotions | Gift Card Systems
---
Contact IRMCS to boost your revenue with Aralco's Loyalty Program.
---