Without happy customers that continue to buy from you, the business will not thrive. Hence keeping customers happy such as with an attractive reward system is one of the best incentives for them to come back to buy more regularly, and this is critical to your business success. 
New customers or walk-ins don't spend as much money as loyal, repeat customers, hence again stronger customer loyalty is paramount as it helps your business grow faster and keep your profits high. 
Customers loyal to your brand would gladly pay more at your store while earning rewards to ensure the same quality product and service they know and value.
RETAIN CUSTOMERS WITH ARALCO
Aralco's Loyalty Program is a standard software module integrated from the Back Office Sytems (BOS) to the POS making it ever-ready yet simple for retailers to implement their very own in-house Frequent Shopper Reward Systems.
You can create multiple rewards plans in Aralco BOS or the POS setup to attract new customers' sign up for loyalty reward, and drive new repeat traffic continuously to your stores
BENEFITS & FEATURES
OF ARALCO LOYALTY PROGRAM
Aralco Back Office System (BOS)  server centrally manages reward points seamlessly and in real-time for single or chain store retailers.
Loyalty Reward Points system encourages frequent visits and establishes an awareness of your brand through social media, word of mouth, and etc.
Loyalty Reward Program prevents or discourages your customers from shopping with competitors thus it reduces the need to compete on price. 
​

​
Customer's reward balance after points issued or redeemed are immediately synchronized real-time across stores by the central Aralco Server
Reward points are placed on the customer's file, so your frequent shoppers can request for their points balances at any store
Loyalty Program  requires zero administration and is hassle-free
Rewards can be linked-to dollar values of purchases or to specific products by departments, brands, categories or suppliers

 

Email broadcasting of  Loyalty Points Statements to your customer groups
User-definable reporting on customer spending, buying patterns, ranking, points redeemed or balance status, and etc.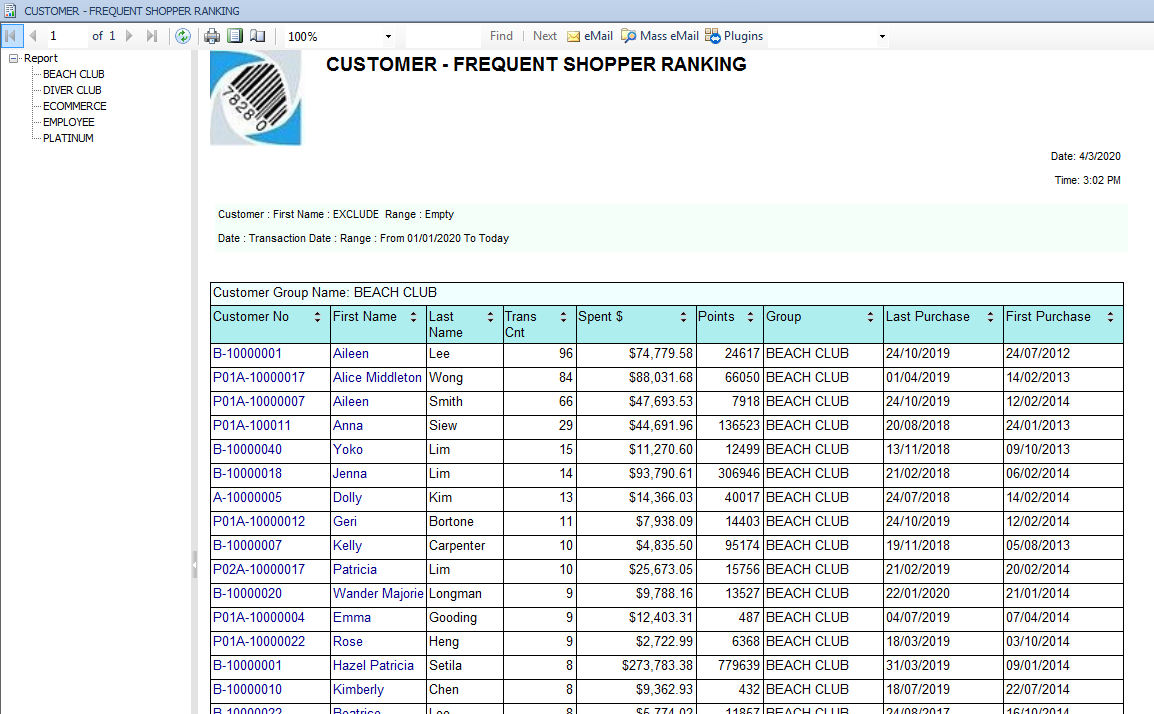 ZERO ADMINISTRATION
There is no administration task to maintain the points systems in Aralco so it is maintenance-free and everything is automatic from the back office to store POS!
The central BOS server auto-updates issued and redeemed points from each completed sales transaction (received real-time from remote POS via the Internet and local POS when applicable), and subsequently, the latest points balances of customers are synced back in seconds to each POS by the server.
As a result, customers' points information is always up-to-date at every store's POS - click here to learn about loyalty points processing at the POS.
---
Contact IRMCS
 to boost your revenue with Aralco's Loyalty Program