indoor and outdoor

ticker displays
Wavetec Stock and News LED Tickers are designed to include special hardware components that ensure a smooth content scrolling experience. Our LED tickers and Video Displays can be custom designed in any shape and dimension according to your requirements and used both indoors and outdoors.
Main Benefits
HIGHER RELIABILITY

REAL-TIME INFORMATION DISSEMINATION

CUSTOMIZED CABINET DESIGN

 

SMOOTH CONTENT SCROLLING

CHANGE OF DATA  ON THE FLY
Donatello Suite
Wavetec stock and news tickers allow businesses to showcase real-time market data, proprietary information, news headlines, and messaging with the ease of a click.
In today's world, ticker displays are a key element for the financial markets to stay up-to-date regarding the market situation.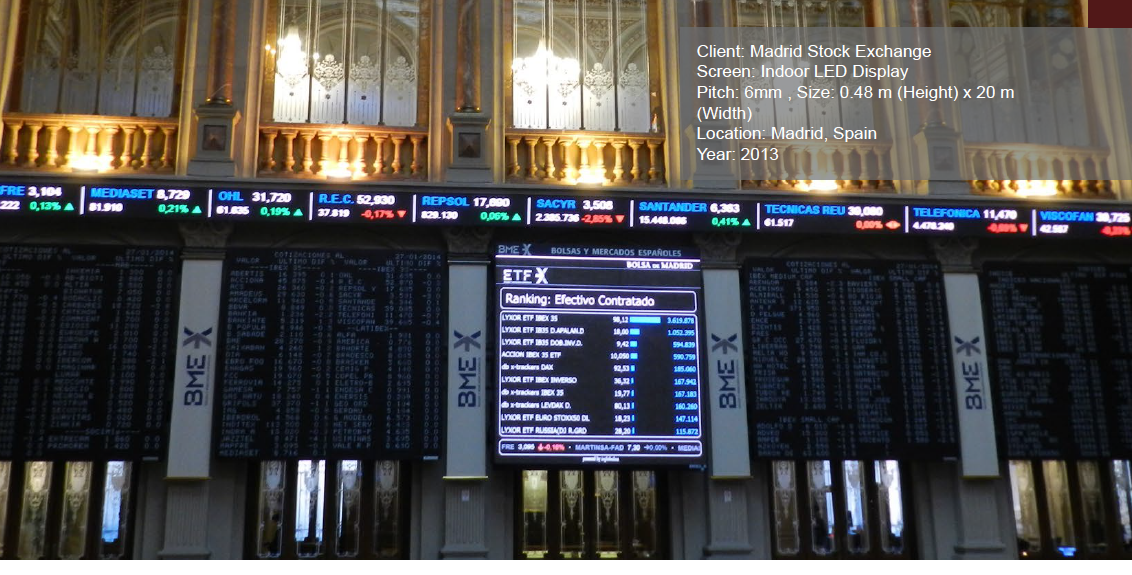 Wavetec LED ticker solution is backed by Donatello Suite - a server application that allows sophisticated integrations with stock & commodity exchanges' data feed to project real-time information such as currency rates, stock shares, and the company logo.
News and films may also be scrolled.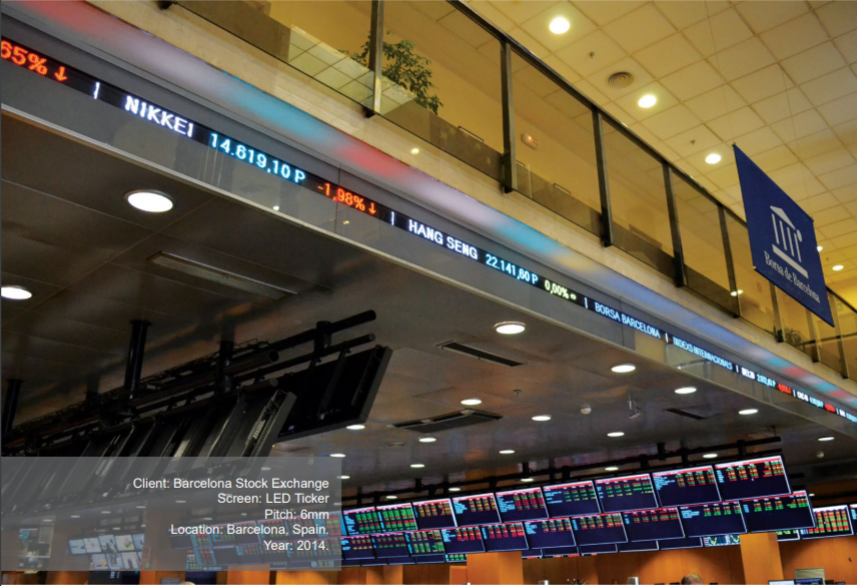 Largest indoor LED display
in

 Latin America 
at Mexican Stock Exchange

 

 

Wavetec installed the largest indoor LED display in Latin America at Mexican Stock Exchange to improve financial information dissemination and ensure transparency for diverse stakeholders. Watch the video to see how Wavetec modernized the trading floor at Grupo BMV.                                                                          

   

                                                                                                   

 

 

 

 

 

 

---