IRMCS brings high productivity and efficiency to retailers with Aralco Retail Systems, an enterprise-grade business software solutions automating everything from the back office, warehouse, and E-commerce to retail stores.
With the significant time saved, your employees can spend more time focusing on customers and engage them with accurate real-time information from Aralco. This results in the positive customer shopping experience at the point of sale and improved the bottom line.
Our team has worked with small to large companies across the retail sector to take their businesses to the next level. Here are a few reviews and do check out testimonials from around the globe including Singapore on Aralco Retail Management, Inventory, CRM and POS software systems.
---

We implemented Aralco Systems and were up and running in just 4 weeks!
- Rick from Wood Floors by JBW, Industry: Specialty Retailer
Ease-of-use

The POS system provided by Aralco that we use in-store was so user-friendly and efficient that we allocated 3 days of onsite training but only used one half-day to get the staff up to speed. The real cost to implement is minimal due to the fact that the systems are built for users, not programmers. Even the most technically challenged users can be operating efficiently in a matter of hours not days.
Functionality

We can now plan to expand knowing that our system is on solid ground.
Product Quality

The reports coming out of Aralco are excellent. The POS side works great; the store guys love it!
Customer Support

We were promised support from the Aralco team to ensure our success. The commitment, service, and advice provided by the dedicated support team exceeded our expectations.
Likes Best
We have stores in both the United States and Canada, and all 5 stores use the system, as well as our head office, warehouse, and manufacturing facility. The Aralco POS and BOS modules have provided us with a needed tool to control inventory, manage customer demand and get control of our costs and profitability.
Likes Least
I like the Aralco software, and I have recommended this system.
Recommendations
I would recommend Aralco to any small-to-medium-sized retailer who is looking for a solution that will meet and deliver immediate results.
---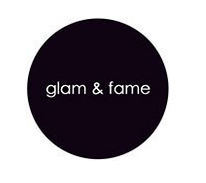 Aralco Retail Systems is the Best POS Solution! 
- Sarit from Glam & Fame, Industry: Apparel & fashion
Ease-of-use

Most of the buttons/features do exactly what they say. People with limited computer skills can also be trained in this software.
Functionality

If there were some minor enhancements to the features already built in, that would help with some of the roadblocks/limitations we are currently facing.
Product Quality

It's very stable software for all the functionality it offers. We have not encountered any major glitches or crashes, as the software has redundancies built in.
Customer Support

Excellent. Whether it is a minor, obvious roadblock or a major issue, the support team is very helpful and knowledgeable. This is where Aralco stands apart from other vendors. It is the after-sales support where they excel. I am a very happy customer indeed.
Likes Best
Best POS solution available on the market. It has both real-time communication and redundancy built in, in case the internet is down. The software has all the intuitive features in one package. The new reporting engine is a powerful tool to have insight into the numbers. Aralco has an excellent support team in a mission-critical environment like retail, where downtime means lost sales.
Likes Least
There are a few features where more functionality would be helpful. For example, the mass email marketing tool does not support hyperlinks. Due to this, we have to go with a third-party email marketing company, and it is a bit cumbersome to have two customer databases. If there could be a few more enhancements and tweaks in features, it would help a lot. Also, as another example, in the dimensions menu, the field length could be longer.   
Recommendations
I would recommend this product to other business owners as there is no software on the market which can provide the unique features of Aralco at an affordable price.
---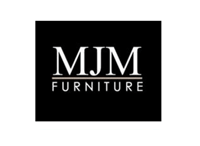 Aralco is great for the furniture industry!
- Dharma from MJM Furniture Showcase, Specialty: Furniture & Home Decor
Ease-of-use

The lookup options are very easy to follow. The options are the same, whether we look up inventory, customers, suppliers, etc. The same goes for reporting.
Functionality

We are very happy with this product because it meets all of our needs. The best thing is that we can instantly help our customers on the status of their orders, their delivery dates, and the outstanding balance on their orders.
Product Quality

The product is great; some improvements could be made on the reports.
Customer Support

Customer support is perfect 99% of the time. Sometimes we have issues, where things may not be done in the timeframe that we prefer.
Likes Best
The product meets all our requirements to keep track of inventory, sales, and reporting on a day-to-day basis. Real-time inventory is priceless for all of our stores and helps our sales staff makes sales and give definite delivery dates to our customers. There are many reports that keep us on top of daily sales, sales staff commissions, and open orders that make customer service easy. The system is very user-friendly; therefore, it is easy for our sales staff to follow and help customers.
Likes Least
We use all the features that are available, so there is nothing that I dislike about the product.
Recommendations
This is a great software for the furniture industry. Since we have a large amount of inventory, it is a great software to keep track.
The data source of reviews is from https://www.capterra.com/p/80532/Aralco-Retail-Systems/
---
Check out our clients' testimonials on Aralco Retail Management Inventory CRM and POS Systems
---