Body: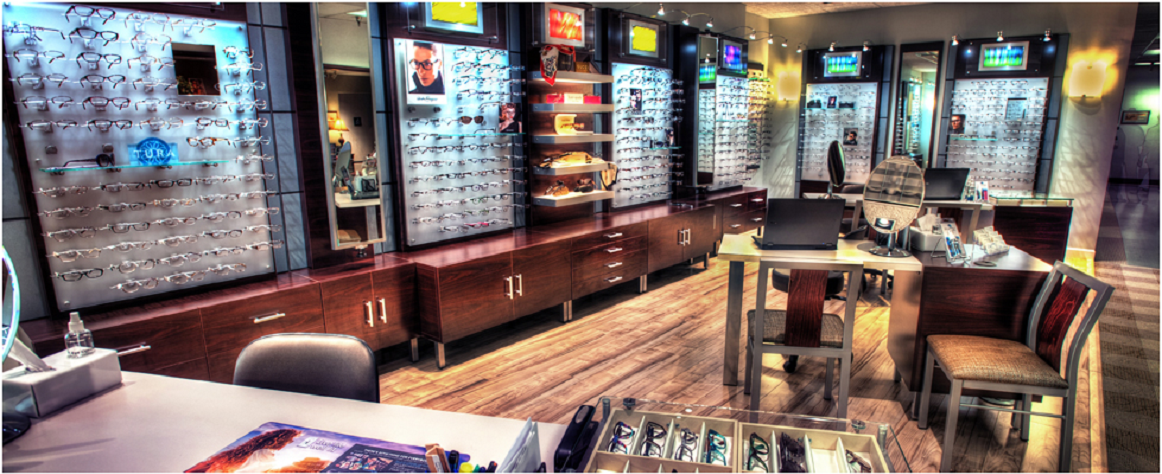 The profitability of an optical retail store can depend on efficient operations and whether they have an optometry practice in addition to selling glasses and contact lenses. Eye care practices need the right technology to provide the best patient care and customer service.
Aralco POS Software for Opticians helps you to manage your practice and maximize the efficiency of your patient encounters. Our inventory multi-office task solutions are powerful, efficient, and user-friendly because they have been designed with opticians in mind.
 
User-definable Patient file creation
Eyewear Prescription records on file
Lens Configuration setup
​
Patient history and past purchase records
Prescription History
Patients measurement database
Automatic reminder to suggest additional items such as Insurance, anti-glare, tints 
Real-time Inventory Lookup at the POS, giving current stock status always
Digitize stock movements of each product
Model Stock for re-stocking (Min/Max Reorder)
POS USER-DEFINABLE DATA FIELDS (UDF) - PRESCRIPTION INFO 
Here is an example of a user-definable screen designed to capture customers' eyeglass prescriptions for a pair of spectacles within the Aralco POS's sales order processing.
This information can be reported at any time and you can configure such a report for auto-email to your suppliers at the end of the day so that they can arrange productions for each order.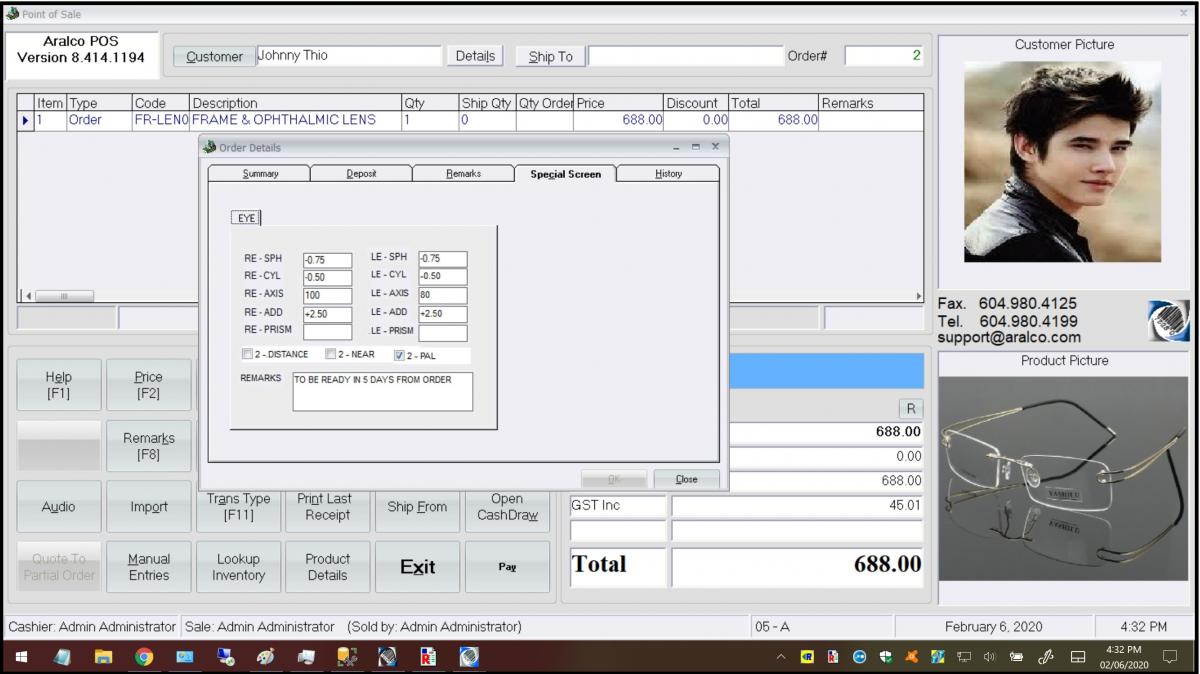 Read more about POS UDF
STOCK PROCESSING SOLUTIONS
Aralco Retail Systems comes complete with all the tools for your inventory needs in the Back Office Systems (BOS) application, available at any POS and BOS workstations. Most of the stock processing functions can be recorded using the standard keyboard, barcode scanners, portable data collectors or mobile devices (IOS and Android) :
Purchase Order (foreign and local currencies)
Goods Receiving
Inter-branch Transfer 
Stock Physical Count (full and cyclical)
Returns to Vendor
Quantity Adjustment
Average Cost Adjustment
Depending on your company policy, any of the above stock processing functions can be centralized or decentralized, and only authorized users are able to access each stock function.
REGULAR BARCODED PRICE LABELING
Aralco Retail Systems offers a variety of formats for direct output of shelf labeling to any standard laser printer or barcode thermal printers. The Barcode Label module has flexible options allowing users to print barcode labels for:
Any SKUs filtered by product code or brand, supplier or categories 
Goods Received Note
Transfer Note
Purchase Order 
SKUs by Price Change Date
Aralco's labeling supports the following data outputs:
Alphanumeric product code 
System barcode number or manufacturer or publishers' barcode number
The unlimited product description on multiple lines when required
Product categories such as brand, sub-department, etc
Product dimension such as colors
Regular or markdown Prices
.
ENGAGE CUSTOMERS DEEPER WITH ARALCO'S CRM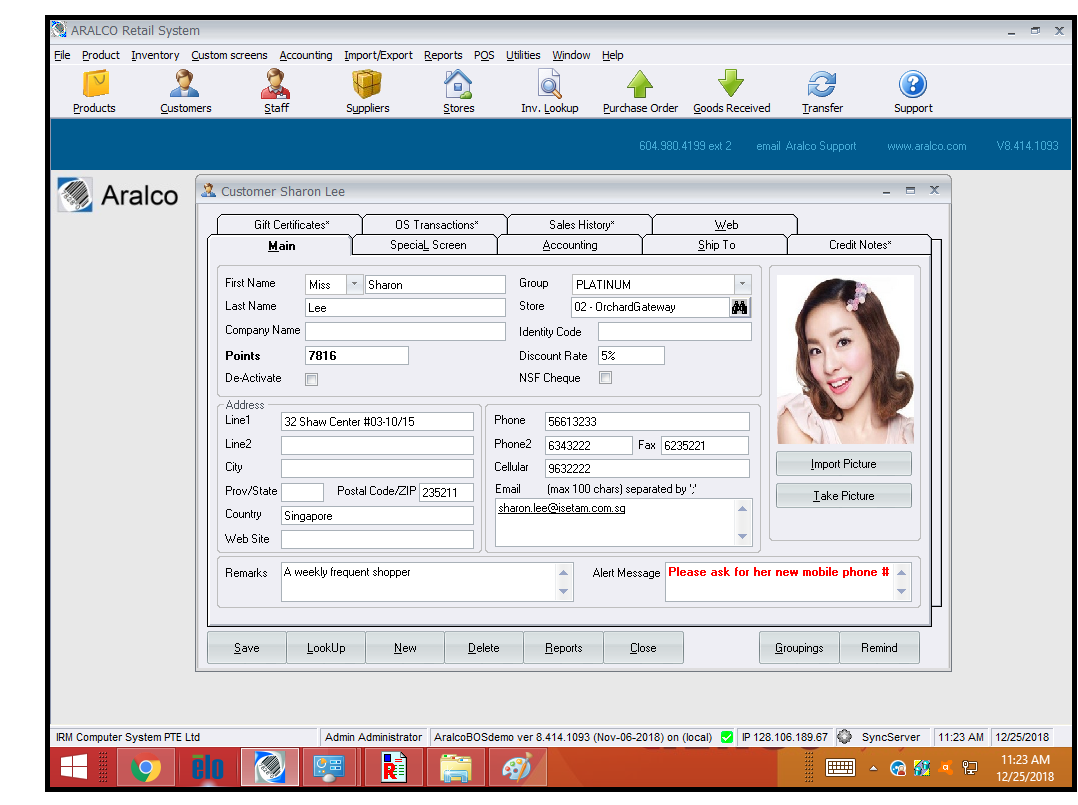 Aralco's CRM is extremely comprehensive and interacts with all modules and POS systems in real-time. With its customer-centric features, this tool can help boost profits in the long run by enhancing customer retention.
Read more about Customer Relationship Management (CRM) module.
FEATURE-RICH RETAIL POS SYSTEMS 
Aralco Retail Point of Sale (POS) Software System runs in your retail stores with its own secured local database and functions independently of the central Back Office Server and fail-safe should there be Internet disruption.
Aralco offers comprehensive functionalities never available before in a single POS solution - easy to use and suitable for retailers of any size.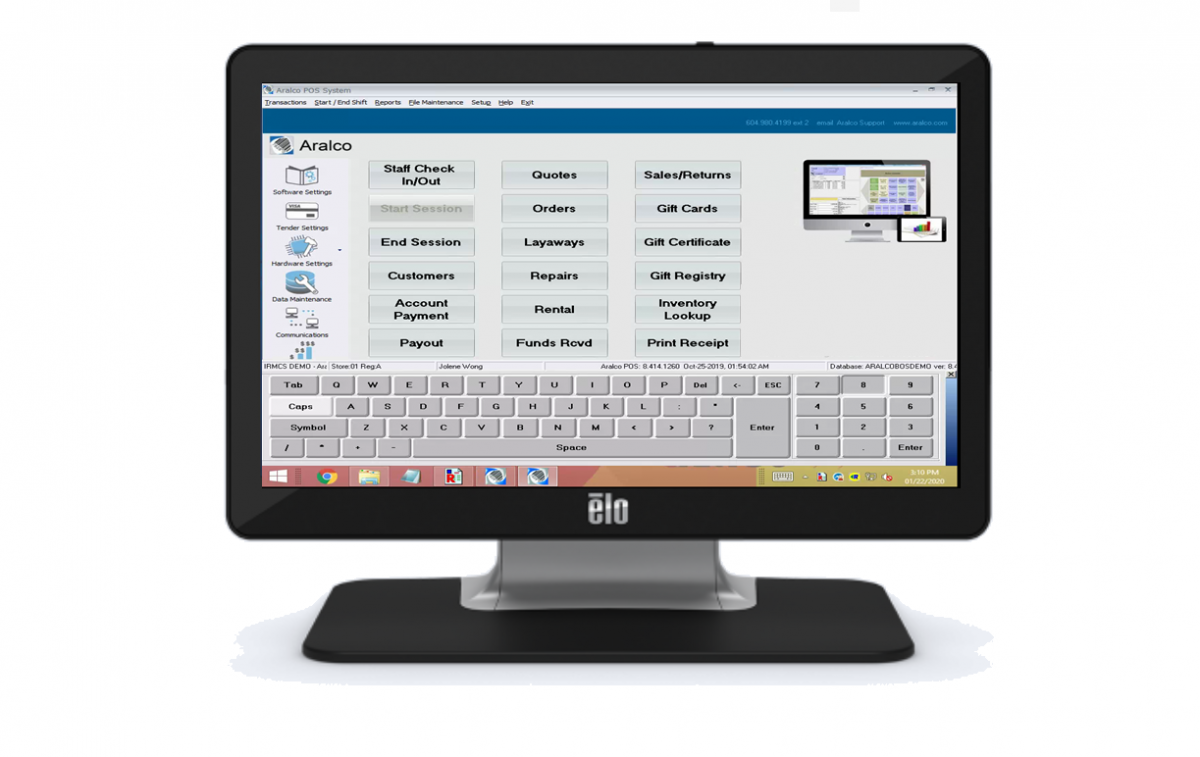 Friendly user interface - anyone can learn to use it in minutes
Ease of use with touchscreen option 
Multiple shifts per POS
Float and cash count by note/coin denominations at start and end of the day (applicable only to standard cash drawers)
Interface option to Closed Cash Management System   
Order and delivery management, with web on-line option
 
Comprehensive product search options by item description, price point or brand or any user-defined categories 
Comprehensive customer search options
Gift Receipt
 
Hold and retrieve transactions
User-definable POS Item Menu for setting up fast buttons for SKUs without bar code labels such as alterations, repairs, delivery fee, etc
20 payment types - support multiple and unlimited tenders per transaction
Managerial access to stock transfer, stock receiving, stock adjustment, and stock count processing
Managerial access to back-office reporting on sales and stock performances
START EYEING CUSTOMER LOYALTY TO GROW MORE PROFIT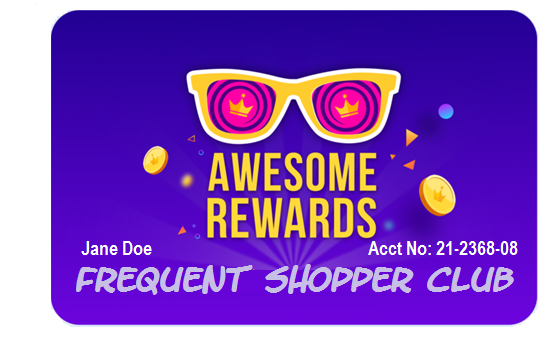 Loyalty Program is a standard feature in Aralco and it is fully integrated with the Back Office and POS Systems, making it possible for retailers to implement their very own in-house Frequent Shopper Reward Systems.
Create multiple rewards plans to attract new customers and drive up repeat visits to your stores.
Fully automated point calculation and redemption at each POS terminal - processed real-time seamlessly with data synchronized with the central Microsoft SQL database server and across stores via the Internet.
In-store loyalty card printing with member's photo and barcoded ID or magnetic stripe encoding
With Aralco's Reward Systems, your customers are bound to remember your brand and keep coming back to earn more loyalty points for reward redemption. Read more about Aralco's Loyalty Program.
IN-STORE GIFT CARD BOOSTS NEW FOOTFALLS
Gift Card is the ideal gift solution for your customers in which they can purchase any amount to load onto the card for their family members and friends for any occasion. 
The Gift Card recipients become your new customers thus it increases your footfall and sales revenue - read more about Gift Card.

CENTRALIZED PROMOTIONS & MARKETING CAMPAIGNS
User-definable promotion definable by promotion names and prices, start/end date for brands, product categories, suppliers or range of SKUs
Gift voucher sales and redemption management
Discount coupon management
Email broadcasting for electronic direct mail to your targeted customer base such as regular newsletter, promotions, announcements, reward points statement
Conditional Promotions such as PWG example buy 2 sunglasses get a FREE bottle of lens cleaner  
POS SECURITY FEATURES
Fingerprint scanning to identify staff for registering time attendance and log in at the point of sale 
Fingerprint scanning for access rights to controlled areas of the program at the point of sale
All back-office and POS critical functions are password-protected by user group
User-definable access levels ensure only authorized entry to specific areas 
Passwords and access levels can be changed from back office as and when required
ACCOUNT RECEIVABLES 
Manages deposits, credit limit, credit note, payment status of invoices and sales orders to generating Statement of Accounts.
Accounting interface options to Accounts Payable and General Ledgers
COMPREHENSIVE REPORTING ON REAL-TIME DATA
Aralco Report Engine is feature-rich and easy-to-use with extensive capabilities for producing accurate and superior reports with in-depth analysis so that you can make timely and correct decisions - there are over 100 standard reports that can be further modified to user specifications.
Our clients love the Aralco Reporting Engine for being the perfect data analytics tool as it saves them countless man-hours preparing reports for analytics every day and periodically - read about building your own reports.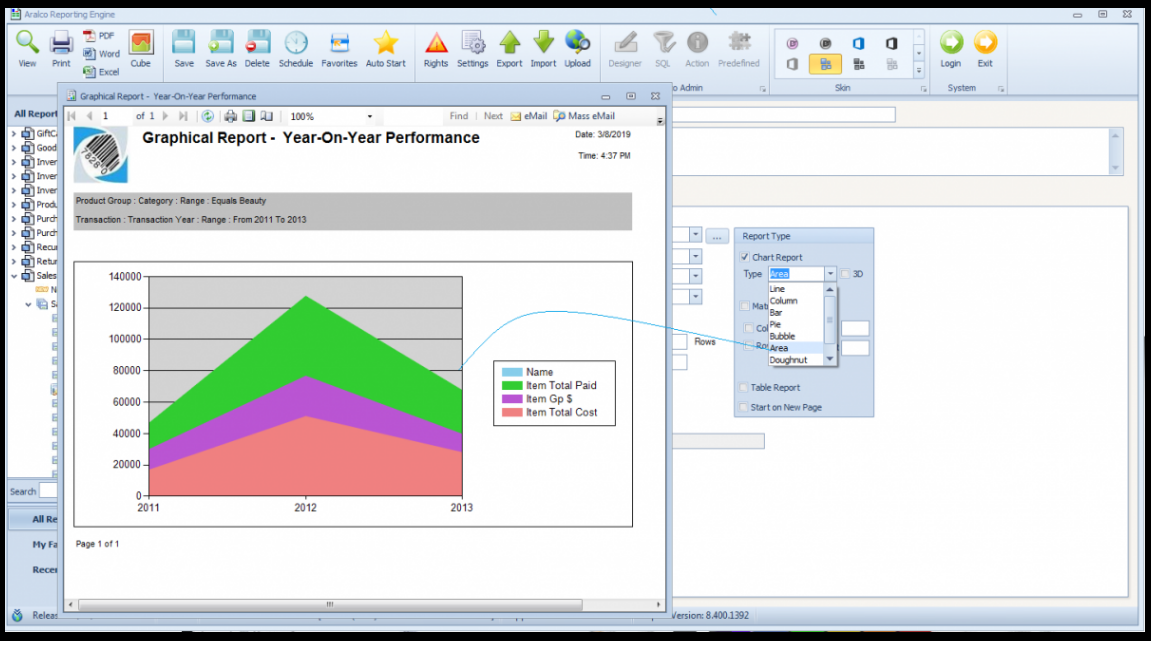 UNIFIED COMMERCE
Optical retailers who have extended business channels such as wholesale distribution, as well as the online store, will find the perfect fit in Aralco Retail Systems. With the same central Microsoft SQL Database, Aralco is able to unify all your retail stores, distribution and E-commerce divisions on one single platform in real-time. 
With the single platform, retailers will benefit significantly from the seamless workflows, gain total visibility from the back office to every business division - resulting in rapid operational growth with improved efficiency and productivity.
Read more about Aralco POS Systems | Interface Options List 
---
Contact IRMCS for more information.
---