Body: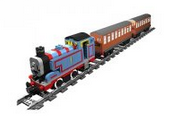 Aralco has developed its Retail Management and Point of Sale (POS) software systems extensively to meet the needs of retail sectors such as gift and souvenir, baby product to toy stores, and any specialty stores.
The retail software has all of the bells and whistles available in the standard Aralco program that fit in perfectly into any retail industry:
Inventory and Product Setup
Instant inventory look up by product, down to stock availability by locations from any store POS, in real-time giving you current stock at hand information   
Min/Max stock level by store, distribution center and company 
Non-inventory items such as repairs, personal shopping services, delivery fee  
Unlimited user definable categories 
Manages consignment goods and payables upon sales by supplier 
Multiple suppliers per product
Inter-branch transfers, stock count, returns to vendor, adjustments
Kit sets/assembly
Product image and sound links to products for multimedia catalogues 
Customer display pole for multimedia presentations 
Bin numbers, volume weight, alternate barcode sets
Supplier and product lead time
Multiple barcode number per product
Print bar coded stock and shelf label

Auto Stock Replenishment (Just-In-Time)
Auto purchase orders for re-stocking
Auto stock allocation for new shipment of goods
Auto stock balancing among stores to manage over/under stock 
Customer Relationship Management, Promotions and Marketing Campaigns
User definable customer's demographic profile, recording birth dates, anniversary, preferences etc. 
User definable reporting on customer purchase history and demographic for email targeted marketing 
Email Broadcasting with email merging capability
Frequent shopper loyalty program
Membership card system with user definable member group and privileges
Membership and loyalty card systems is interactive with webcam to capture picture of customer for in-store card printing. 
Gift card program
Gift voucher program with system generated voucher number  (at the POS) and redemption management in the back office, layered down to transaction date and receipt number
Package sales ( e.g. sell multiple products as a bundle price or as separates )  
Up-selling features (e.g. pop-up reminders for matching items)
Markdowns and date sensitive promotion/event management 
Quantity discount group promotion for range of merchandise
Tag along promotion
Day/time of the week promotion
Promotion alert messages with start and end date

Reporting
Change or create your own user-defined reports 
Create your own formulas in reports
Stock ageing 
Print pictures of customers and products in any report
Best & worst selling items 
Inventory & sales report 
Staff Performance and commission
Profitability, cost of goods sold
Year on year, month on month analysis
Graphical reports
Cross tab reporting
Report scheduler
Interactive with Microsoft Outlook
Output report as HTML, CSV or to Microsoft Excel, Words and PDF 
Report security access rights by individual and group of employees 
Wholesale Capability 
Wholesales management with invoicing
Sales order and quotation management
Auto sales order import to purchase order
Inwards and outwards consignment goods management
More Features
Franchise/multi-country capabilities
Account receivables, credit notes, statements, invoice ageing
Interface to ACCPAC, Simply Accounting, Quickbooks, etc
Open to buy 
Website and shopping cart integration
Repair processing with due date at the POS    
Wireless traffic or people counter integration with ARALCO POS      
Contact IRMCS for more information.