Dirt and residue can deposit and build on your Aralco POS receipt printer's printhead over time especially dust and small bits of paper generated from daily paper-roll receipting and auto-cutting.
Without regular cleaning, the residue could become permanent and cause a "barrier" between the printhead and receipts causing reduced print quality.

ISOPROPYL (RUBBING) ALCOHOL
Isopropyl alcohol, available at pharmacies, can be used in either wipe or swab form to clean the surface of the printhead. Apply the solution to a lint-free cloth, just be sure to use rubbing alcohol with as high of a purity percentage as possible.
Apply a minimal amount of pressure during cleaning, enough to be effective but not enough to damage the printhead. Go over the printhead several times for a thorough cleaning. Before resuming printing, allow the print head to dry fully.
ALCOHOL SWABS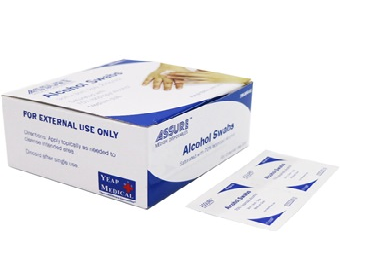 The most convenient is to use alcohol swabs to remove paper dust or any dirt on the glass surface of the printhead. Simply swipe the alcohol pad across the glass surface from right to left and left to right - repeat when necessary.
CLEANING TIPS
Do NOT use any cleaners while the printer is on.
Get loose dust particles out of the way by lightly blowing inside the print mechanism before you begin cleaning.
Remove any watches or jewelry that could scratch the printhead or surrounding pieces.
Avoid touching the printhead anywhere except the edges, even the lightest touch could potentially damage the printhead glass.
LIFE SPAN OF POS RECEIPT PRINTER'S THERMAL PRINTHEAD
The life span of the printhead is about 150 km of printing depending on the models, therefore, parts replacement for the printhead is required when it is worn out like any consumable item.
Please contact our support team at telephone number 62728700 for parts replacement.
---
ABOUT POS RECEIPT PRINTERS 
IRMCS delivers commercial-grade POS hardware of the highest quality giving you 24/7 reliability, robustness, and optimal performance. 
POS Receipt Printers recommended by IRMCS have the fastest print speed available on the market for both thermal and dot matrix types.