Merge your physical store & virtual store with data bridging from Aralco Retail Systems to your website/CMS for real-time and centralized management of product catalog, pricing and sales with unified CRM and loyalty programs on one platform.
The bridging includes synchronization of web orders to Aralco for fulfillments and inventory on-hand status from Aralco to the website - whenever products' stock at hand becomes zero or falls to a pre-determined level, it will be marked "Out Of Stock" or removed from the website until it becomes available again.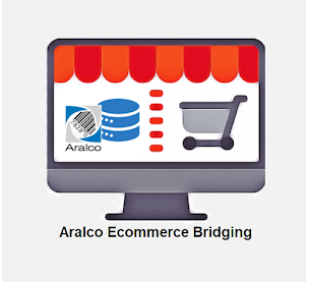 With the integration, it eliminates duplication ensuring data accuracy, raises your back-office productivity & efficiency, and timely fulfillments. It also enables customers to shop seamlessly on-line or at your physical stores with the same reward incentives, in-store returns or good exchanges, in-store pickups and etc.
Read more about E-commerce POS from Aralco Retail Systems.
---
Contact IRMCS for a discussion.
---