Aralco Retail Systems offers fully integrated E-commerce solutions for B2C and B2B businesses. This includes automatic product and inventory upload via the standard e-commerce API as well as web order import from e-commerce into Aralco's main inventory Management System.
Using Aralco's Application Programming Interface (API), retailers can have their existing or new website platform integrated with Aralco's main SQL database for the development of a custom data bridge.
.
BENEFITS OF DATA BRIDGING INTERFACE
The standard API offers automation to sync the following data fields in Aralco Back Office System (BOS) to the E-commerce website via the data bridging interface:
Product code and web name
 
Department (sync as categories to the website)
 
Web Desc (sync as Product Details to the website)
 
SEO keywords and description (sync to the website's SEO sections)
 
Inventory level at the retail store and warehouse location
 
Product images
Hassle-free central management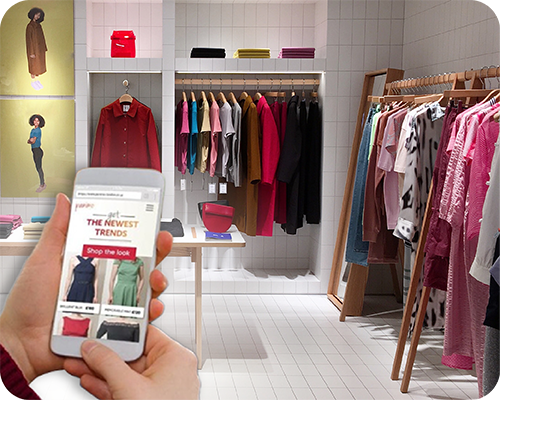 The backend users can seamlessly add or remove products on the website with just a few clicks in Aralco BOS.
Therefore the data bridge offers hassle-free central management of the website from Aralco BOS and you never need to perform data entries of products and inventory on your website.
The bridging interface sits on the E-commerce website as an application to receive standard and any custom data fields and inventory levels from Aralco's main database and fed them to the website for custom placing on the respective web pages.
CONSTANT INVENTORY SYNC
The Aralco e-commerce API communicates constantly with the data bridging interface to upload any changes to the inventory level of products.
Products with zero stock are tagged Out of Stock immediately on the website, preventing situations where back-office staff need to send out out-of-stock order notifications to customers.
zero data entries on the website
The product's primary data is automatically synced from Aralco BOS to the E-commerce website via the API, including product images.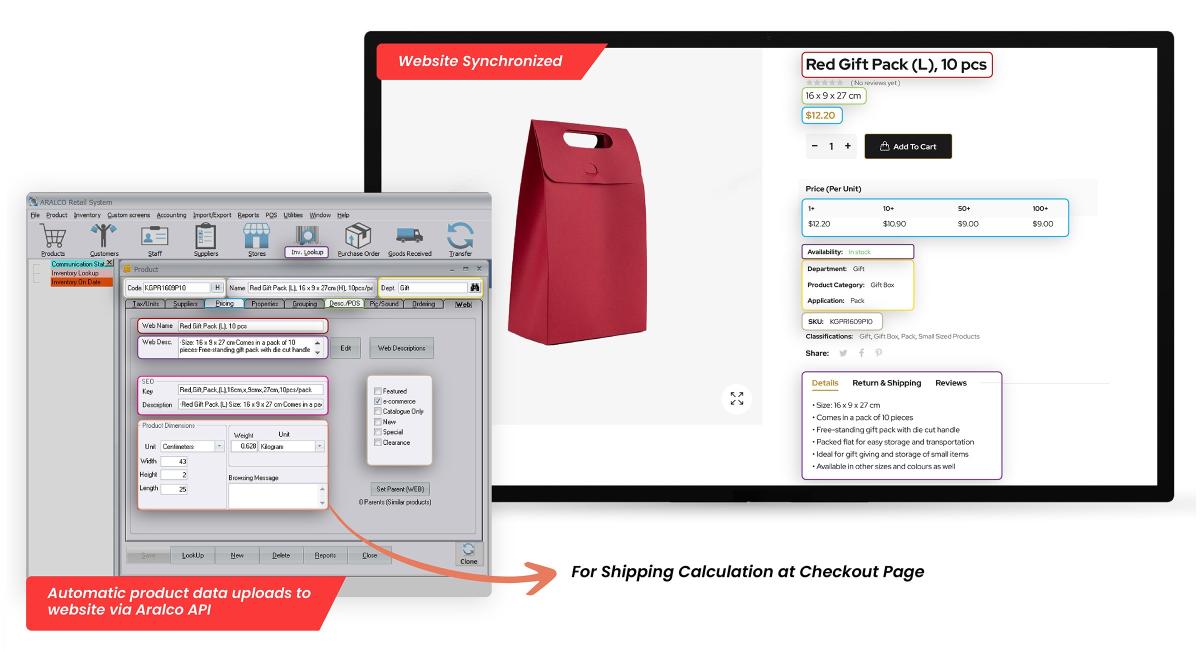 Web POS INTEGRATION
The Aralco E-commerce API license comes with web POS software, and whenever a new order is paid and completed on the website, the web order is synced to Aralco BOS instantly via the data bridge. 
Aralco BOS would then sync the order to the web POS for fulfillment.
The web pos users can then access each order to process partial or full delivery to the customer. Once items in an order are shipped, the web POS would issue an invoice with a printed reference to the web order number. Different invoice and delivery order formats are available at the web POS.
Read more about E-commerce POS from Aralco Retail Systems.
case studies