Real-time data is information that is accessible and visible immediately to all users within seconds, not hours or days later, after data is recorded such as creating new products, goods receiving, etc. and whenever sales transactions are captured at the POS. 
MEETING THE NEEDS OF MODERN RETAILERS
Aralco Back Office, POS and Mobile system applications are engineered for real-time data communication so that retailers and their employees are able to query any real-time data such as inventory and customer lookups, receive timely holistic reports or perform data processing in real time anywhere and anytime. 
Thus Aralco's real-time systems significantly increase productivity and optimize efficiency across the organization.
For all of these reasons, real-time data is critical to have in order to support and grow your business to the next level, without restrictions and limitations on software and IT infrastructure.

INSTANT BUSINESS INSIGHTS
Aralco's real-time data communication improves the accuracy and speed of reporting and analysis activities and ultimately helps you respond faster with actionable insights to your customers' requirements, inventory turnovers, and bottom line.
With Aralco in place, it enables retailers to maneuver fast with the agility to stay well ahead of competitions. 
Read more about real-time data communication architecture from Aralco Retail Systems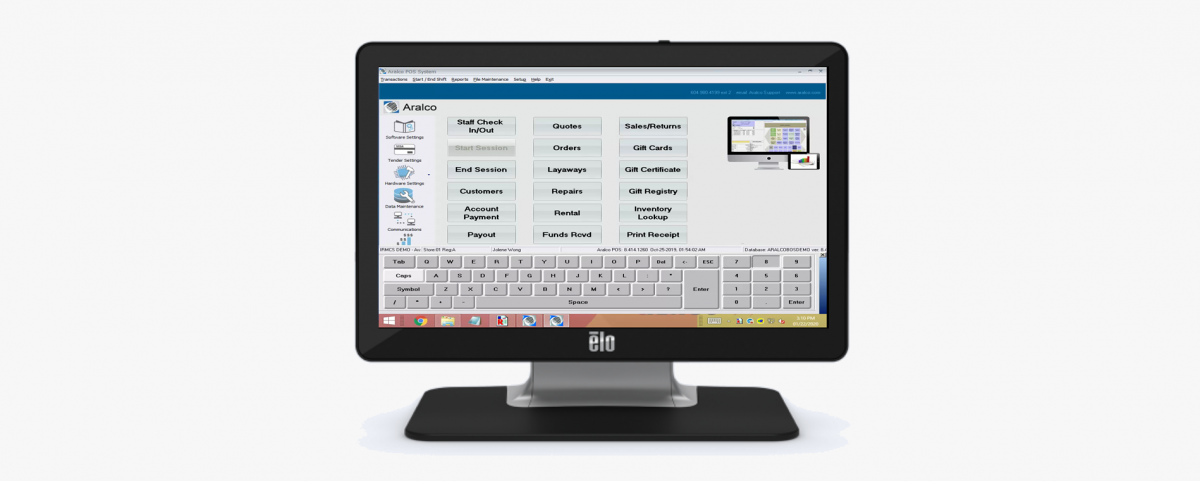 ---
ARALCO RETAIL SYSTEMS
For
APPAREL, FOOTWEAR, ELECTRONIC, GROCERY & ANY SPECIALTY STORES
---
Multi-location Inventory Management
Purchase Management
 Promotion Management
Accounts Receivable Management
Customer Relationship Management
Membership
Gift Card
Loyalty Program 
BI Dashboard
Real-time Centralized Store & POS Management
Accounting Custom API Interface
E-commerce Custom API Interface
---
Read more details about Enterprise Retail Management and POS Systems for your Industry
---