Retail stores can now roll out their own in-house Gift Card Program with Aralco Retail Management and POS Systems. Unlike the traditional gift voucher which comes with a fixed amount, customers can buy and "store" as much or as little as they like on the Gift Card, making it the perfect gift for any occasion.
Gift Card is a great marketing tool all year round delivering new traffic to your stores from your existing customer base generating gift card recipients for you.
GIFT CARD SERVER
Aralco Back Office System (BOS) is also the Gift Card Server centrally manages gift card processing real-time for all your store locations and virtual store if any. Our central BOS server integrates seamlessly with Aralco POS enabling your staff to sell, issue, redeem, and query gift card balance.

BENEFITS OF GIFT CARDS
Gift Cards are valueless until sold and activated at the POS
Recipients of Gift Cards can use it for purchase at any of the retailer's group of stores
Customers do not have to consume the full value in one single purchase as per a gift voucher
Recipients of the Gift Card add new traffic to your stores
Balance on the Gift Cards encourages repeat visits.
Refunded values can be credited to the Gift Card to ensure that it stays within your business
Sales of the Gift Card gives retailers significant advance payment, thus improving cash flow
Customers who fretted over what present to get for someone special, or even a business associate will likely find your Gift Card Program the most perfect gift solution for all occasions.
Gift cards help establish awareness of your brand 
BENEFITS OF THE ARALCO GIFT PROGRAM FOR RETAILERS
Debits from and credits to the Gift Card value are done in real-time at the POS by the BOS Server in your headquarters or data center
Current information on history and balance status of each Gift Card is always available at any BOS workstation and POS terminal
Extensive reporting on used or unused card, balance or history of each card are available in the central BOS Server
Value on Gift Card can be re-loaded or topped-up at the POS.
Gift Card processes are fully automatic at the POS.
Supports in-store printing of gift cards with Zebra card printer ensuring sufficient stock for sale always
End of Day POS Report summarizes Gift Cards sold clearly along with other sales information. 
The Gift Card Program requires zero administration and is hassle free.
---
Video on Gift Card By Aralco Retail POS Systems
---
BACK VIEW OF GIFT CARD
Choice of encoding gift card number on the magnetic stripe or just print bar code for identification, along with your brand images and terms and conditions.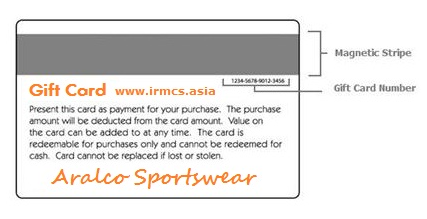 INTEGRATED CARD PRINTING SOLUTIONS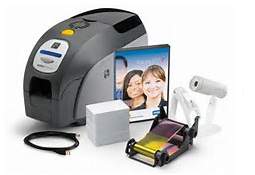 Aralco Retail Systems integrate with Zebra card printers for on-the-spot in-store printing of gift card, membership and loyalty card to enhance the customer experience.
Affordable, easy to use, fast and compact, the latest ZXP Series 3 printer provides high-quality direct-to-card printing and encoding. Print on one side or both sides of the card with high quality color or monochrome images, and deliver professional-looking gift or loyalty cards.
Connect Zebra printer easily to any Aralco POS or BOS workstation.
Read about Gift Registry at the POS