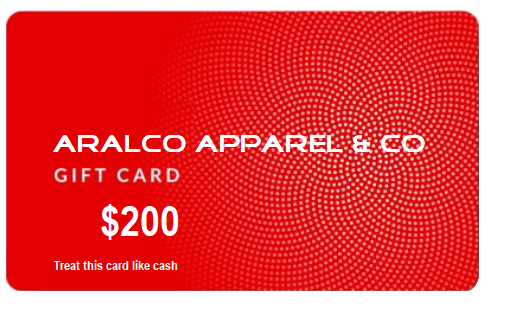 Retail stores can now roll out their own in-house Gift Card Program with Aralco Retail Management and POS Systems.
Unlike the traditional gift voucher which comes with a fixed amount, customers can buy and "store" as much or as little as they like on the Gift Card, making it the perfect gift for any occasion. 
Gift Card is a great marketing tool all year round delivering new traffic to your stores from your existing customer base generating gift card recipients for you.
CENTRALIZED GIFT CARD SERVER
The Gift Card system is seamlessly built within Aralco Back Office Systems and its SQL Database server centrally manages all gift cards with real-time processing across your store locations and E-commerce.
Gift Card transacted at the Aralco POS is updated instantly in and by the centralized database server enabling store employees to sell or redeem gift cards quickly and accurately. Employees can also perform a live query on gift card balance and its history at any POS terminals or BOS workstations.
ADVANCE PAYMENTS
Sales of the Gift Card are recorded as deposits received giving retailers significant advance payment thus improving cash flow. With Aralco, there are no transaction fees for either loading or debiting gift cards.
DETAILED REPORTING
ON GIFT CARDS
Aralco Back Office Systems gives you absolute control with a section on Gift Card in its reporting engine, and reports are user-definable on status, any transaction information, and activities of gift cards.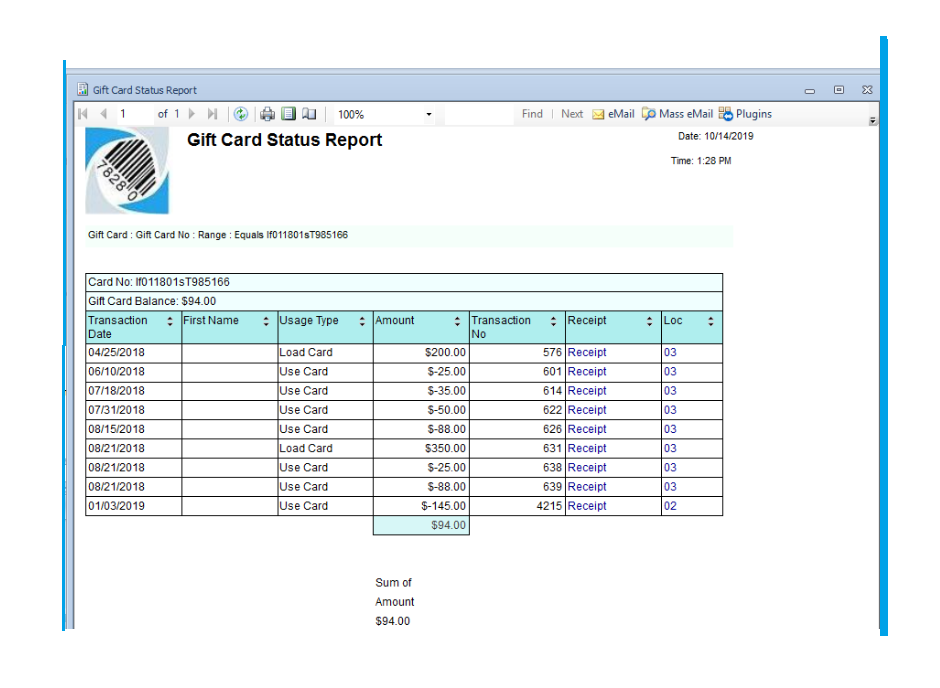 BACK VIEW OF GIFT CARD
Choice of encoding gift card number on the magnetic stripe, print QR code or the standard bar code image for identification, along with your brand images and terms and conditions.

PRINTING GIFT CARDS
WITH ARALCO SOFTWARE
Aralco Back Office Systems integrate with Zebra card printers for on-the-spot in-store printing of gift cards including membership, and loyalty cards to enhance the customer experience.
Affordable, easy to use, fast and compact, the latest ZXP Series 3 printer provides high-quality direct-to-card printing and encoding.
Simply load your design template of the card to Aralco and choose to print on one side or both sides of the card with high-quality color to deliver a professional-looking Gift Card.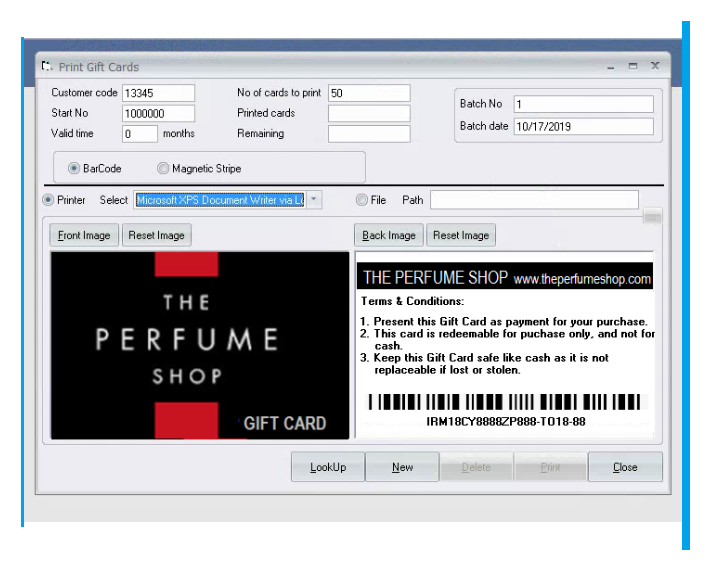 ---