The sales transaction mode has two screen formats to choose from - one suited for products that are fully barcoded and the other for stores with fast-moving products or services that are not barcoded. 
In either sales transaction screen, Aralco POS supports the display of product images, and processing sales is so simple anyone can use it in minutes.
STANDARD
SCREEN FORMAT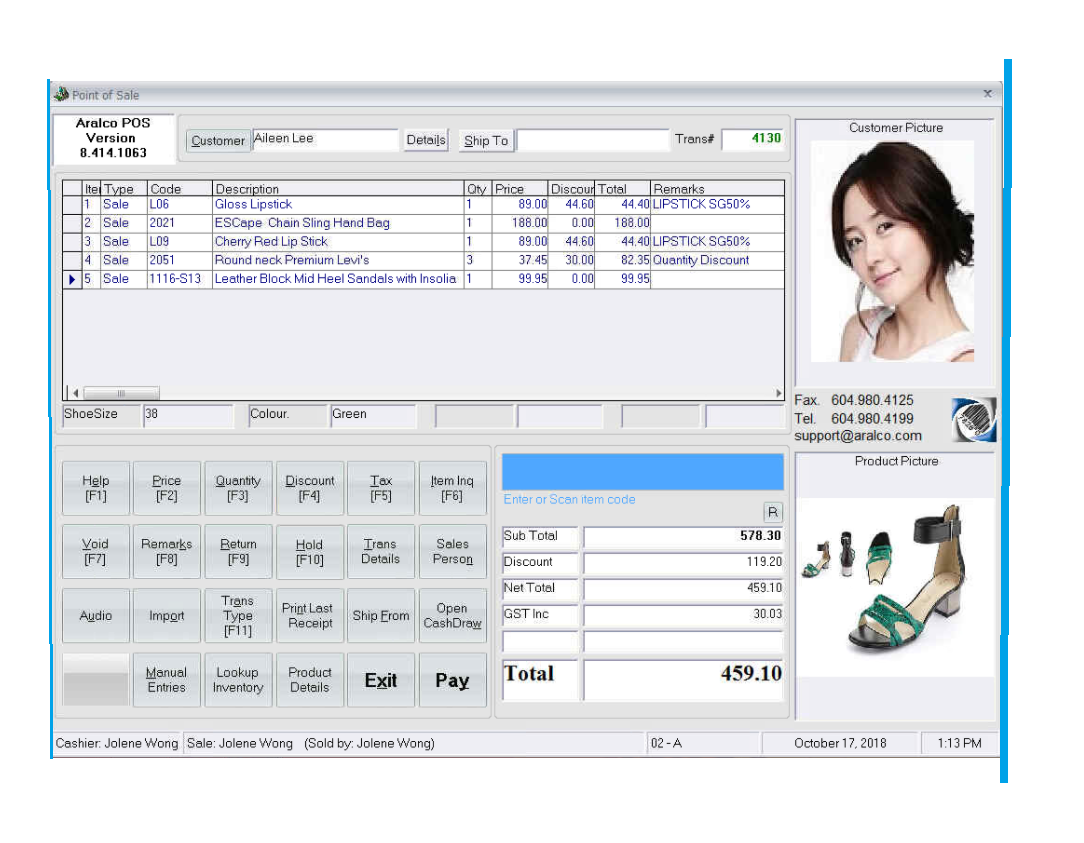 The Standard Menu screen is the common choice for retailers when the majority of their products or SKUs are labeled with bar code numbers at all locations for businesses such as apparel, footwear, appliances, cosmetics, or any specialty stores - the cashiers merely scan these products' bar code labels at the checkouts.
Aralco's Standard Menu screen option works with any touch screen monitor as well as all other POS peripherals.
ITEM MENU
SCREEN FORMAT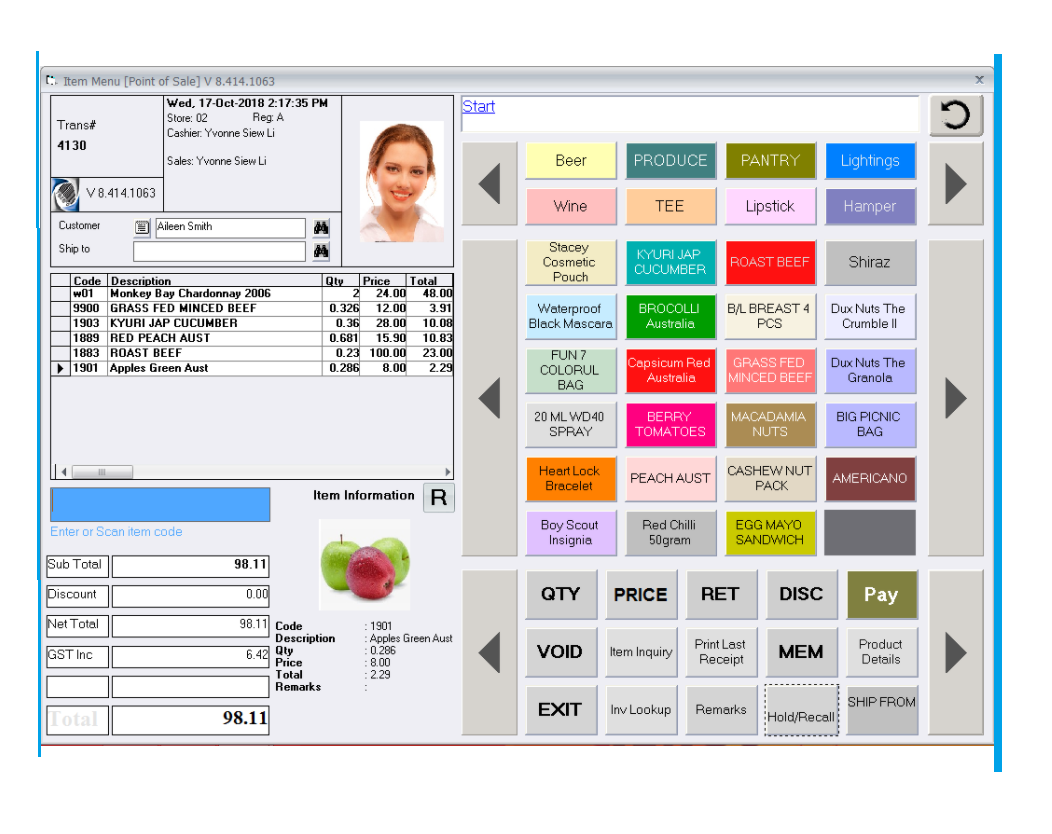 The Item Menu screen is suitable for grocery stores, delicatessen, and any stores that have fast-selling items without barcode labels.
 
Aralco Retail POS Systems works with a full suite of POS hardware peripherals on both screen options. 

---