Aralco Retail Systems has created an interface that integrates with the Closed Cash System from StrongPoint. The Aralco Retail System interface can certainly change the way CASH is handled in-store and at checkouts – retailers can now eliminate handling cash manually and start managing cash.
The Closed Cash Management solution displaces manual cash handling with conventional POS cash drawers. In other words, there is no more need to count notes and coins, organize floats, or reconcile the till on cash floats, cash taking, and deposits at the end of each shift.
ANY EMPLOYEE CAN BE A CASHIER! 
All transactions are calculated and administered by the system quickly and securely – taking away all the hassles from your back office and checkouts.
Even the emptying of the till is carried out without exposing the cash and all operations, balances, note, and coin levels, etc. are monitored and reported by the back office system either in-store or remotely.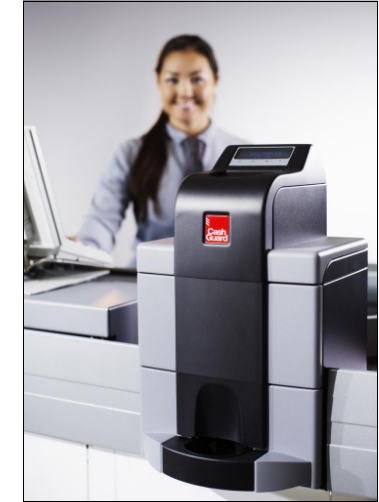 AT THE CHECKOUT
This is how it works when customers make a cash payment at the Aralco POS terminal:
1. The cashier inserts banknotes and coins if any into the Note/coin Recyclers.
2. Aralco POS software receives data from both Recyclers (via USB or RS232C port) as cash is inserted.
3. When ready, the cashier simply clicks the ACCEPT button on the POS payment screen to trigger dispensing of any change for the transaction by the CashGuard system.
4. The cashier hands over the change in note(s) or coins to the customer together with the POS sales receipt.
The Aralco POS Interface for CashGuard Closed Cash Systems has the following benefits over conventional cash drawers:
Cashiers 
no longer need to count notes and coins tendered by customers
no longer need to manually place tendered notes and coins into the respective compartments of the cash drawer
no longer need to pick, count change from the cash drawer for a return to the customer
no longer have access to an opened cash drawer
Aralco Retail Systems and CashGuard Closed Cash Systems work together seamlessly to provide improved productivity, speed, accuracy on cash payments, eliminate errors and pilfering risks, and to directly enhance your customers' overall shopping experience.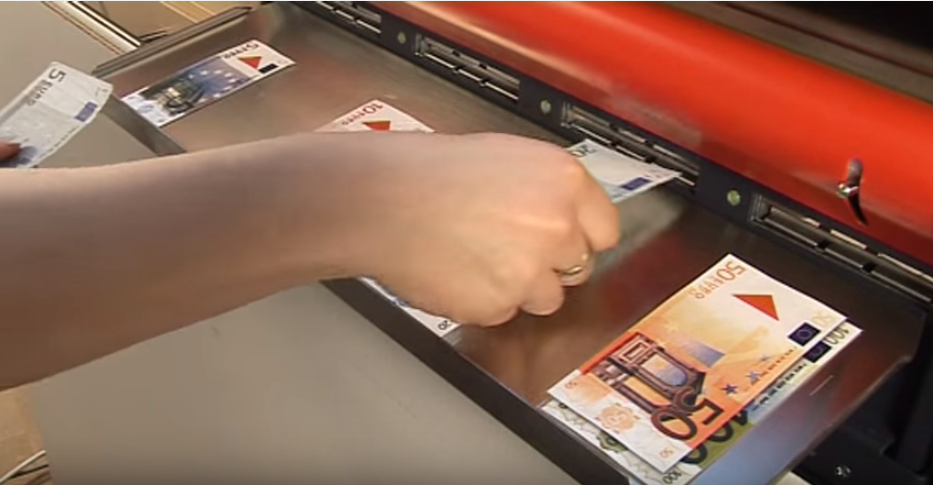 ---
BIGGER CAPACITY, HIGHER PRODUCTIVITY 
& 24/7 RELIABILITY CASH MANAGEMENT
---

NOTE RECYCLER
The note recycler ensures secure storage, correct change to customers, and optimized levels for all denominations.
It is also tamper-proof and can only be opened by authorized staff. The note recycler comes with either four or five cassettes to accommodate a varying number of denominations. It can also be equipped with ink protection technology for extra security.
Technical Specifications
Storage Technology: 4-5 note cassettes depending on the model
Note Capacity: 800-1 000 notes depending on the model
Recycling: All notes are recyclable
Deposit: Up to 2 notes per second
Dispense: 2-4 notes per second
Currencies: All major currencies
Measurements: Varying, depending on the model
Weight: 65-297 kg, depending on the model
All Note Recyclers have compatible Note Collectors
Ink dyeing option: Yes
---
COIN  RECYCLER
This coin recycler is tamper-proof, compact, and built to achieve problem-free up-time and 24/7-operations.
It features serial coin feeding and counts and tracks the coins automatically. The information is then transferred to the back-office software. An electronic lock, that tracks and records any opening, protects the money. That creates a safe and accurate coin management experience for customers, staff, and management.
Technical Specifications
Number of Denominations: Up to 8 denominations
Coin Capacity: 300-550 depending on denomination and currency
Recycling: All coins are recyclable
Feeding: Up to 1.7 coins per second
Dispense: 5-8 coins per second, depending on the denomination
Currencies: Major currencies
Display: Integrated Customer Display
Width: 320 mm
Height: 520-585 mm depending on the model
Depth: 297-311 mm depending on the model
Weight: 25-26 kg depending on model (excluding coins)

---
Read about Electronic Shelf Label (ESL) integration with Aralco Retail Systems
---