Attract new customers and entice your customers with Aralco Discount Coupon Management Systems. The discount coupon is a highly effective yet low-cost marketing tool for retailers of any type and size.
Regular use of a good couponing strategy can provide a steady stream of new customers and high-quality sales lead to your stores. 
Simply create each coupon campaign at the Aralco Back Office Systems and each coupon campaign is synchronized, real-time, automatically to each Aralco POS via the Internet.
You can easily use-define the parameters of a coupon campaign with the following conditions:
COUPON CAMPAIGNS
| | |
| --- | --- |
| | Name the campaign such as "Friends at Facebook Coupon", "Back-To-School Coupon", "HSBC Coupon" |
| | Set coupon value saving with a percentage (%) or dollar amount ($) discount  |
| | Coupon barcode number for input or scanning option at the Aralco POS |
COUPON VALIDATIONS
| | |
| --- | --- |
| | Set prerequisite minimum net purchase amount, for example, " Extra $25 off on minimum net purchase of $300" or " Extra 15% off on minimum net purchase of $500"   |
| | Specify a start date and end date for the coupon redemption controls at the POS  |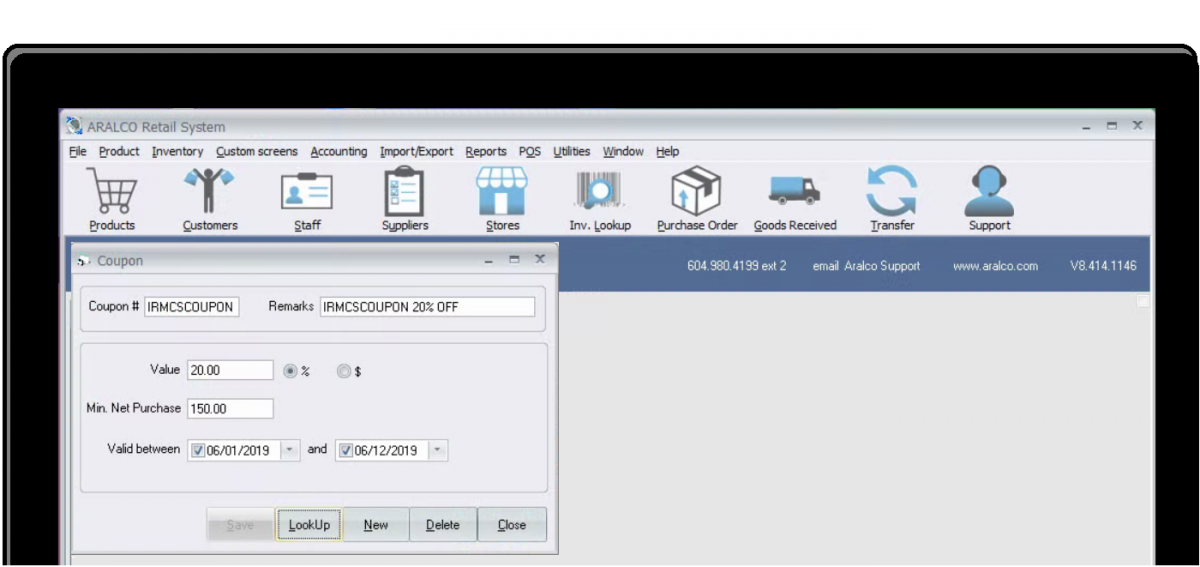 QR CODE
Create a coupon code in Aralco and you can generate a QR* (short for Quick Response) code for printing on the physical coupon or for e-mail circulation with the coupon incentive information to your targeted customers.
The QR code can be read by any 2D barcode scanner at the POS checkouts - the customer flashes the QR code on the printed coupon, or on the cell phone, and the cashier simply scans it to trigger the coupon discount on Aralco POS.
Aralco Report Generator enables user-definable reporting to analyze the performances of each and every coupon campaign.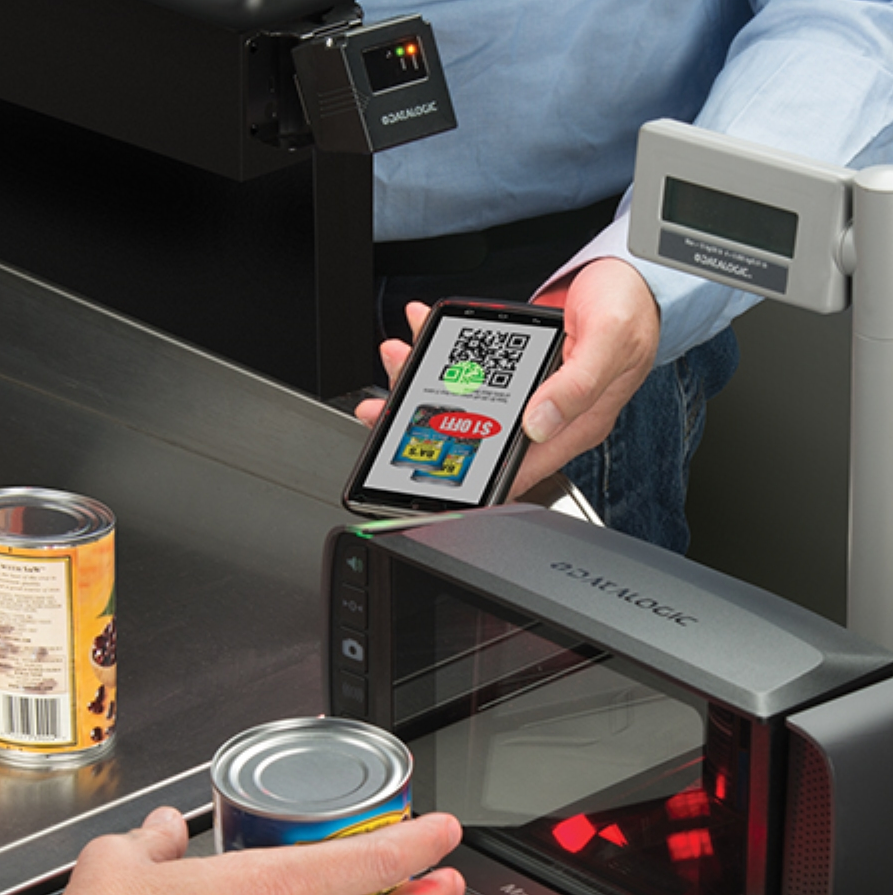 * Quick Response Code can be generated using any free application available, for example, https://www.qr-code-generator.com.
---
Read more about Aralco Retail POS Systems' Conditional Promotion
---