Due to popular demand for a dynamic promotional management system in the retail market, based on varying purchase conditions - by products, departments, categories or any of these combinations and purchase total, Aralco has now developed a total software solution for this with valuable inputs from our retail client base.
The Conditional Promotion software module is extremely flexible, functional and extensive in features, yet easy to use in upselling to customers at any POS checkout accurately and speedily - a perfect tool for pushing up sales revenue and margin at every store.
The software module is centrally managed and it supports concurrent conditional promotions triggered automatically at the POS whenever purchase conditions are met. This eliminates all the past complexity and mistakes whenever your front-end employees had to manually apply conditional promotions on each transaction at the point of sale checkout.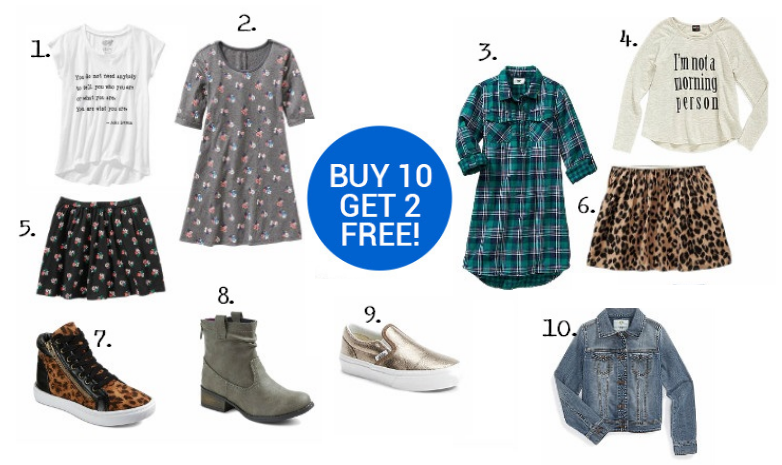 FLEXIBILITY
When concurrent promotion conditions are met, the cashier or customer can opt to choose his or her preferred or best promotion to apply to the transaction
 
Other products already on other form of discounts example Member Privilege, On Sales will be excluded automatically by the Aralco POS from Conditional Promotions
 

Each conditional promotion has a date and store validation to control the starting and ending date at the selected participating stores.
EXTENSIVE FILTERING
Filtering is fully user-definable, simply create a new conditional promotion name in the Back Office Systems, and in the filter:
 
Include or exclude products, or any product categories example Brands, Seasons, Suppliers, or Departments such as Footwear, Lipstick, Grocery etc.
 
Set Customer BUYS conditions such as minimum/maximum quantity to purchase, and/or minimum/maximum purchase value
 
Set Customer GETS:

[ i.e. Buy 10 units Gets ] 
2 units Free on any lowest retail price products 

or
[ i.e. Buy 5 units Gets ] 
3 units at 50% discount off on any lowest retail price products

or
[ i.e. Buy a set of Jacket + Pair of Pants Gets ]
30% discount off any set purchase regardless of collections or any combination of seasons

or
[ i.e. Buy $200.00 minimum Gets ] 
Any footwear or any Puma apparel at 35% discount ( PWP - Purchase with Purchase )

or
[ i.e. Buy $299.00 minimum Gets ] 
Product X for FREE at 100 % discount ( PWG - Purchase with Gift )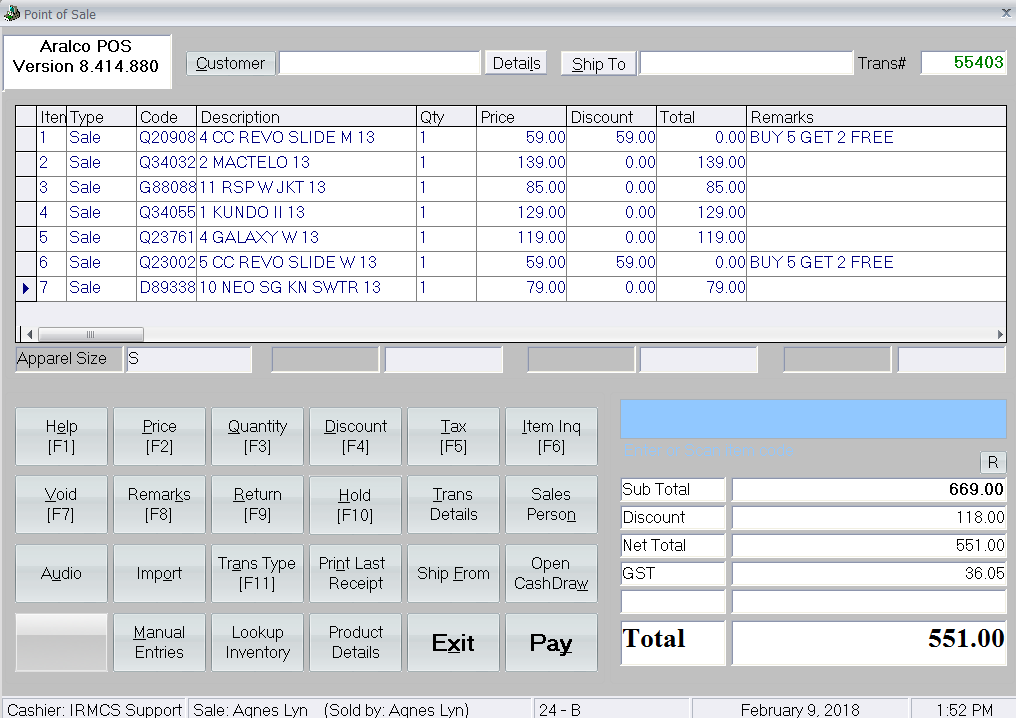 New or edited Conditional Promotions are automatically sync-ed to each Aralco POS with Aralco's superior data network communication software server via LAN and the Internet. Retailers can now manage promotion easily at their central office with Aralco Retail Management and POS Systems to better entice and up-sell to their customers with absolute controls and to increase your stores' sales and inventory turnovers rapidly.
---
Contact IRMCS to increase customer spending at each and every of your store with Aralco's POS Conditional Promotion Management Systems
---