Certainly, with a big YES! SSDs have finally reached an affordable level to consider replacing the existing hard disk drive (HDD) on your POS terminal and workstation or ensuring your new POS terminal comes with SSD.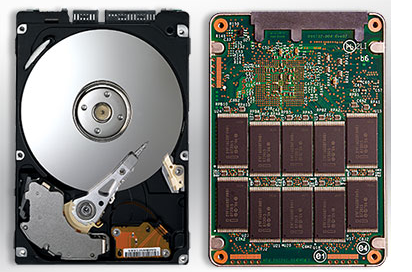 Well, if retailers want speedy checkout - the superior performance of SSDs over standard HDDs will be sure to make your POS systems run much faster – and we have yet to meet any user who does not complain about how slow their POS or workstation is, at some point.
SSDs run 3 to 5 times faster than HDDs. For years, our computers' primary limiting performance has been in reading, writing information from and to the drive, and so this means a major improvement in speed for everything we do with our computers – from startup to shutdown, running software applications to saving documents – everything benefits!
Other important advantages with SSDs:
Less power consumption; less heat generated; less weight to lug around particularly on mobile POS or notebook, plus prolonged battery life.
No mechanical moving parts and this makes SSD potentially more reliable -but do not stop doing backups!
At IRMCS, we started shipping 128 GB SSDs in early 2014 as part of our standard configuration on Aralco POS systems – goodbye HDDs!