Retail Management and POS Systems from Aralco is a comprehensive and fail-safe business software solution, and have been helping single and chain store retailers stay ahead of unceasing business demands since 1982.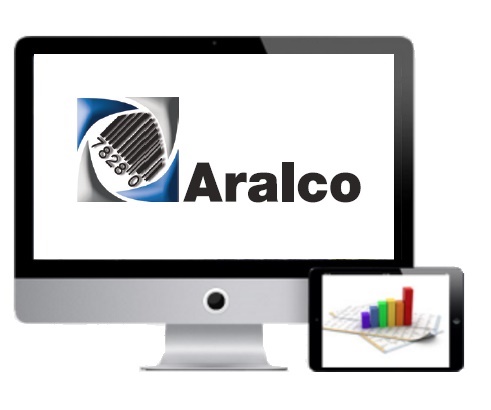 Its real-time data synchronization capability between the central SQL database and each POS at the store is the underlying key to high productivity and full visibility from back office to warehouse and across stores including ecommerce.
Aralco Retail Software offers centralized inventory control for efficiently, point of sale (POS) for multi-store, multi-lane checkouts, loyalty, gift programs and promotional modules, CRM - suitable for wide variety of industries. Aralco POS has advanced functionality that can be easily customized for specific business needs.
The Back Office System is the nerve center of the Aralco program which includes product setup, inventory management, purchasing, receiving, transfers, return to vendor, adjustments report generation, inventory and shipment history, customer profiling, staff performance and more.
Software development and enhancements are always on-going to keep up with latest technologies and market demands. Recent software release since December 2016 includes modules for Integrated Payment, BI Dashboad, Aralco Mobile POS, Interfaces for Electronic Shelf Label (ESL) and Closed Cash Systems.
Click on your industry below to learn how Aralco Retail Management and POS Systems meet your precise business needs and how it helps streamline your operations.
APPAREL, LINGERIE, SWIMWEAR, ACCESSORIES
PET STORE, PETS GROOMING CENTER
GIFTS, SOUVENIRS, BABY PRODUCTS, TOYS
MUSIC, BOOKS, STATIONERY, VIDEOS
COSMETICS, SKINCARE, PHARMACY, PERFUME
CAMERA, ELECTRONICS GOODS, WATCHES
PAINT, HARDWARE, DIY, AUTO PARTS
We bring to you the best in Retail Management & POS Solutions