At IRMCS, we started shipping 64-bit version of Windows 8 Pro with 8 GB RAM and 128 GB SSD  since early 2014 as part of our standard configuration on Aralco POS systems. This version will give you optimal point of sale user experience and high speed perfomance at the point of sale.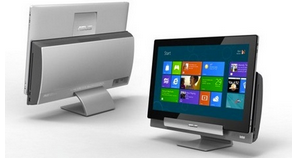 We recommend the 64-bit version of Windows over the 32-bit version for the following reasons.
The 64-bit version of Windows handles large amounts of random access memory (RAM) more effectively than a 32-bit system, and performs much more responsively when running several programs at the same time and switching between them frequently. 
4 GB limit on 32-bit version of Windows 8. Adding anything more than 4 GB of RAM on your 32-bit Windows computer or POS is really pointless as they are not usable.
Note: 
The terms 32-bit or 64-bit refers to the way a computer's processor, also called a CPU, handles data.