Inventory Lookup in Aralco Back Office Systems is a powerful tool for organizing the on-hand status and stock movement data of a product in table, with drill-down for multi-layers of information on its sales, goods receipts, transfers, and etc, accessible by authorized back-office and store employees.
INVENTORY LOOKUP
ON REGULAR PRODUCT
Stock values in each blue cell below are clickable to expand to another layer of details, for example, click on "70" units below on the first row for store no. 01, under the header for Sales, and it will display another table breaking down 70 units sold in each month from January to December, and etc.
Inventory Lookup option is also available at the Aralco POS so that cashiers can respond quickly to customers on any stock queries - click here for more information.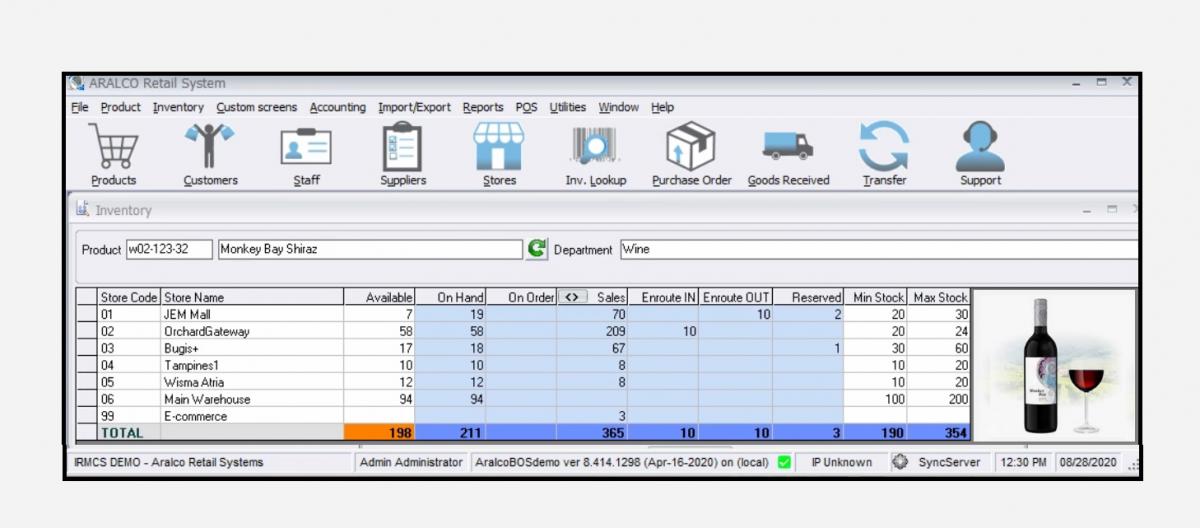 DIGITIZE
STOCK MOVEMENT
Aralco captures and keeps a full history of every single stock movement of a product, just like an electronic stock card, by location in chronological order with date and time stamping in the central SQL database.
As a result, you have a panoramic view of the product's on-hand quantity with other stock movements in a table with just one click, and authorized users can have access to layers of information at any time to trace each or all stock movements or discrepancies easily without the need for looking up printed documents.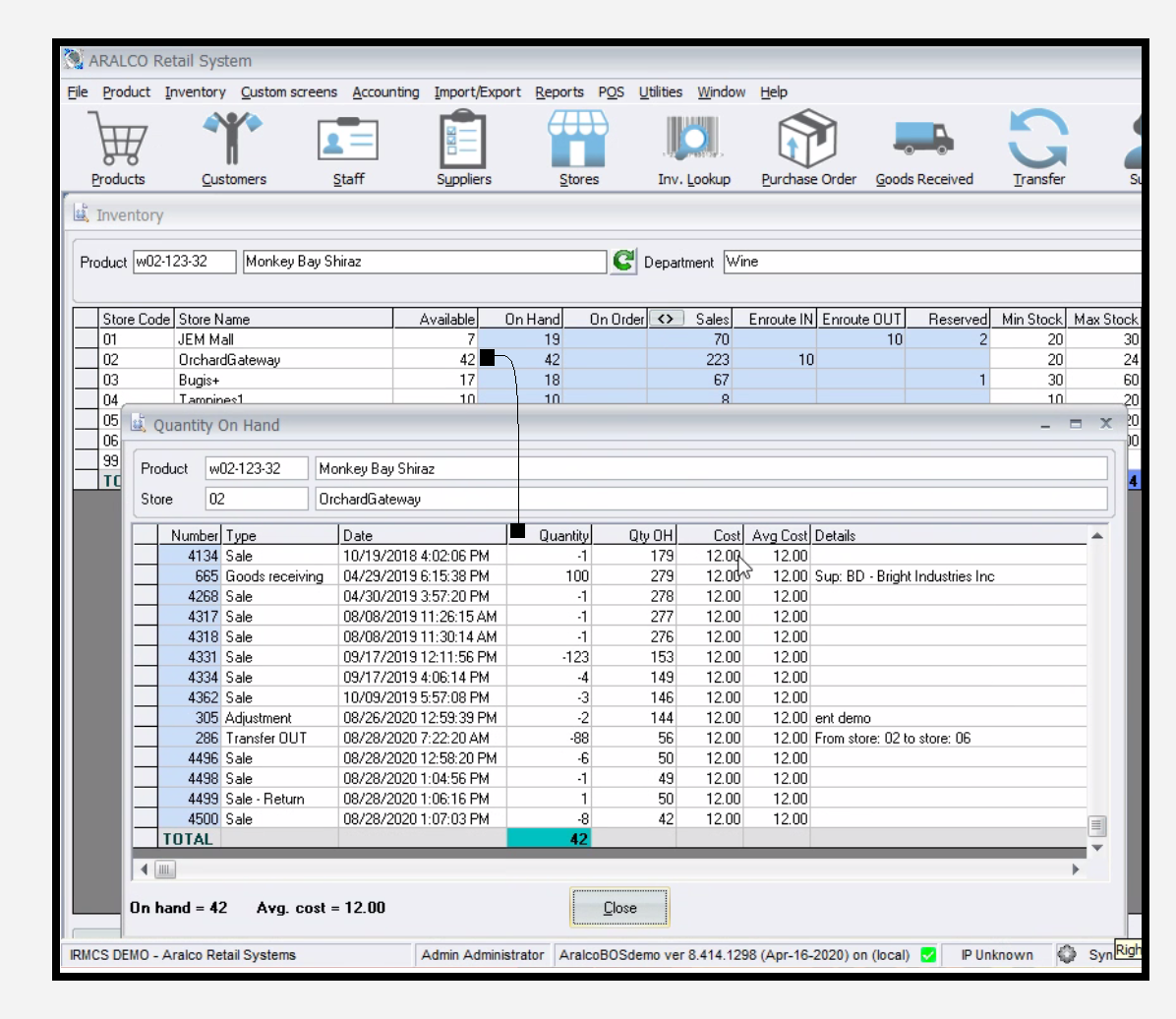 ---