Aralco offers "real-time" available inventory for the current store as well as all other stores or within the inventory zone. Managers with access rights can view ALL inventory locations for ALL Zones.
Inventory Lookup screen shows on-hand as well as reserved (store orders, RTV, Layaways, Rentals), on-orders (outstanding purchase orders) as well as in-transit between stores, all of which will result in the display of the "Available" quantity.
INVENTORY LOOKUP
ON REGULAR PRODUCT

The inventory Lookup option is also available at the Aralco POS so that cashiers can respond quickly to customers on any stock queries in the middle of a transaction - click here for more information.
DIGITIZE
STOCK MOVEMENT
Aralco captures and keeps a full history of every single stock movement of a product, just like an electronic stock card, by location in chronological order with date and time stamping in the central SQL database.
Authorized users can have access to layers of information at any time quickly with no further need to look elsewhere.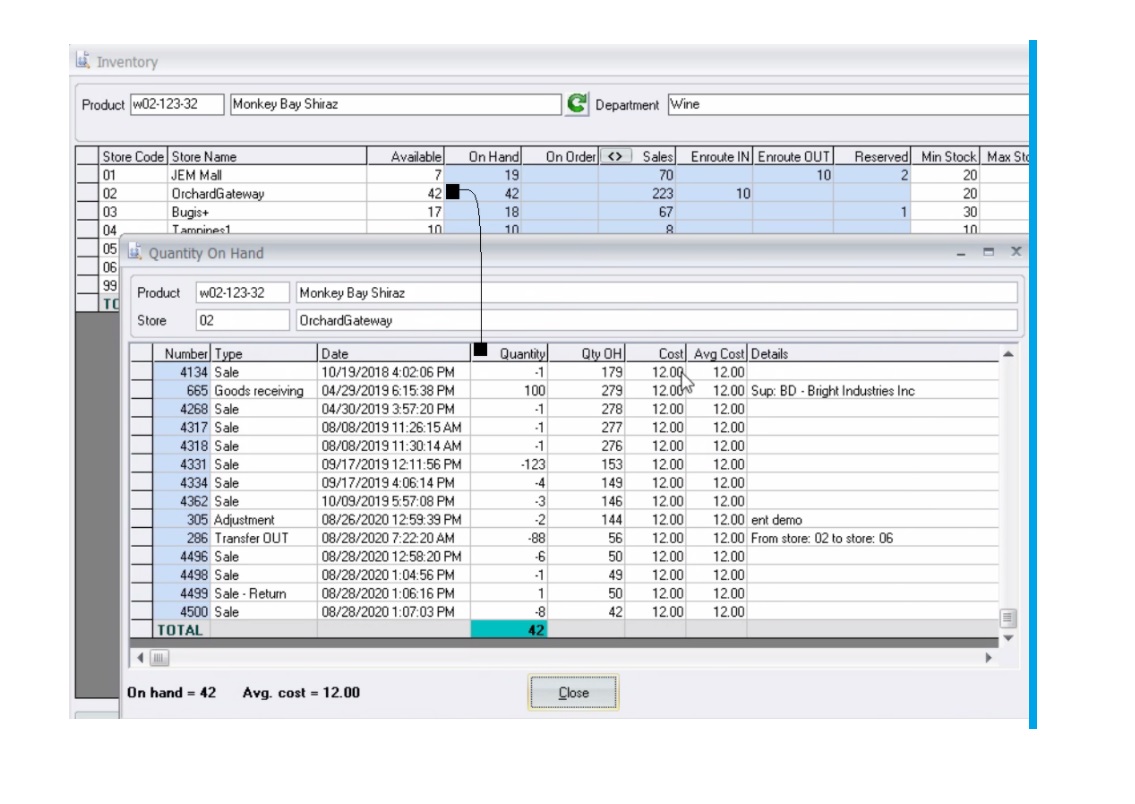 ---