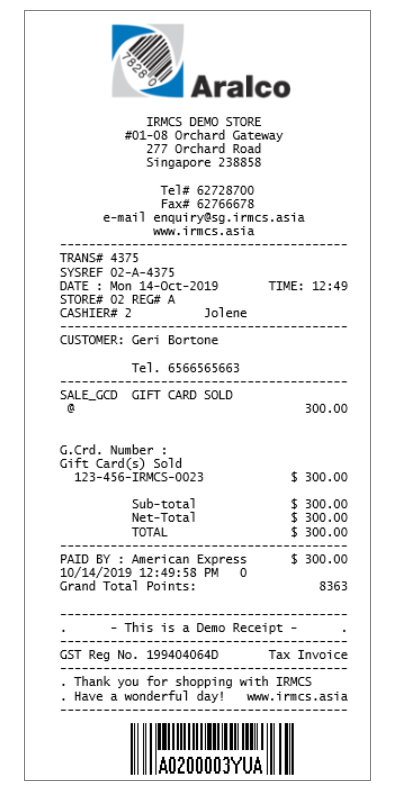 Gift cards are valueless until loaded, sold and when paid for at the Aralco POS, the gift card instantly becomes activated with the stored value on the central server.
Aralco POS processes transactions and gift cards seamlessly without any administration task required - it is fast, accurate and simple to use therefore hassle-free for everyone.
Here are the awesome features of Aralco's gift card -
Multiple gift cards (Group Load) can be loaded with different amounts under ONE transaction and prompt for ONE payment, and cards can be linked to the customer account.
Both barcoded and/or mag-stripe cards can be printed with an optional in-house PVC card printer.
Refunded values can be credited to the gift card to ensure that it stays within your business.
​
The card can be "reloaded" multiple times.
Gift card lookup at the POS allows cashiers to view status and balance at anytime.
Cards can be used for payment in any type of transaction as partial or full payment towards the transaction balance.
In the back office, you able to run detailed reports on gift card such as card activity history including "Loads" and "Usages".
SELLING GIFT CARD
Simply select and scan an unactivated gift card and key in the value the customer wish to load on the card, process the payment and the card is now activated. Recipients or holder of the gift card can instantly use it for purchases at any of your stores.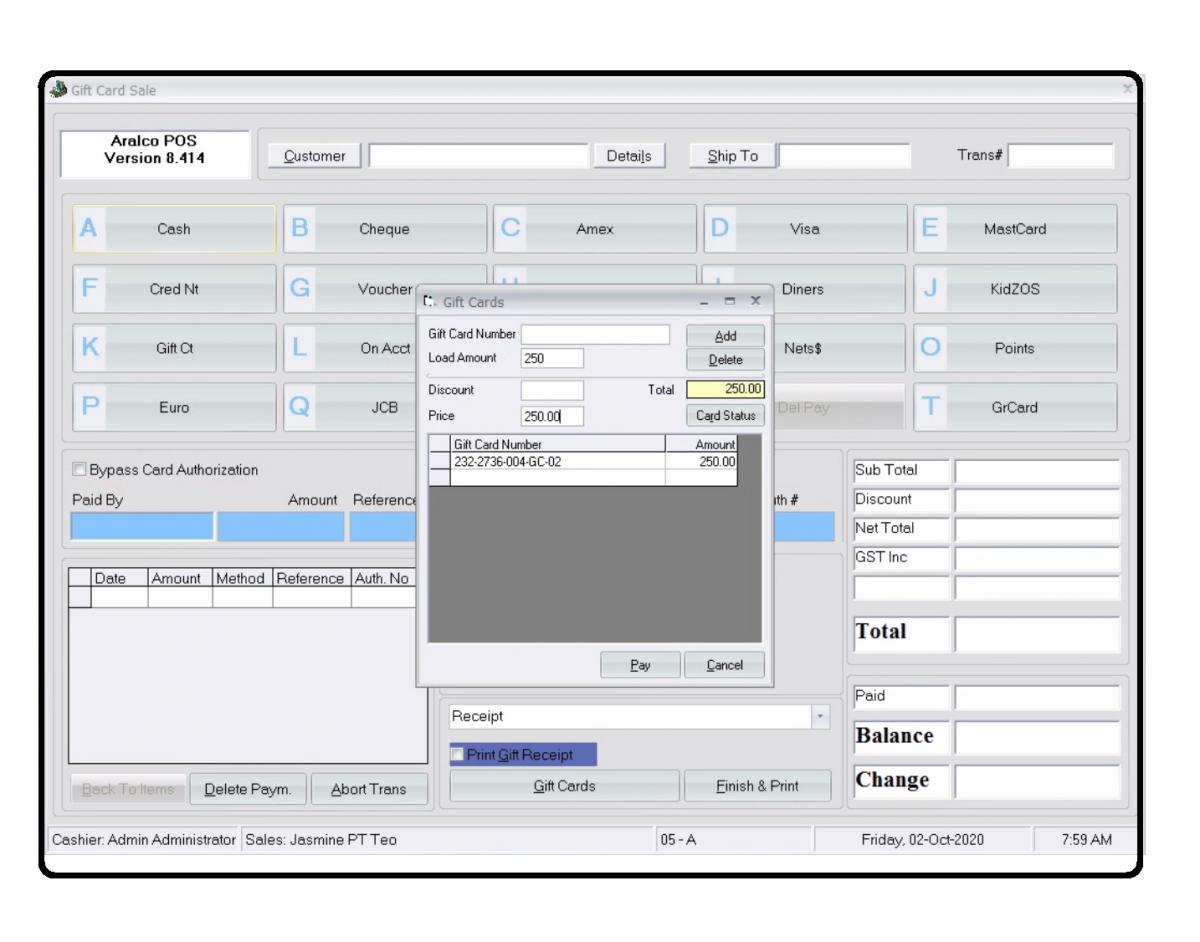 PAYMENT BY GIFT CARD
Activated gift card can be tendered at the Aralco POS for payment of purchases, simply scan or swipe the card to verify the balance amount in real-time on the card by the central SQL server.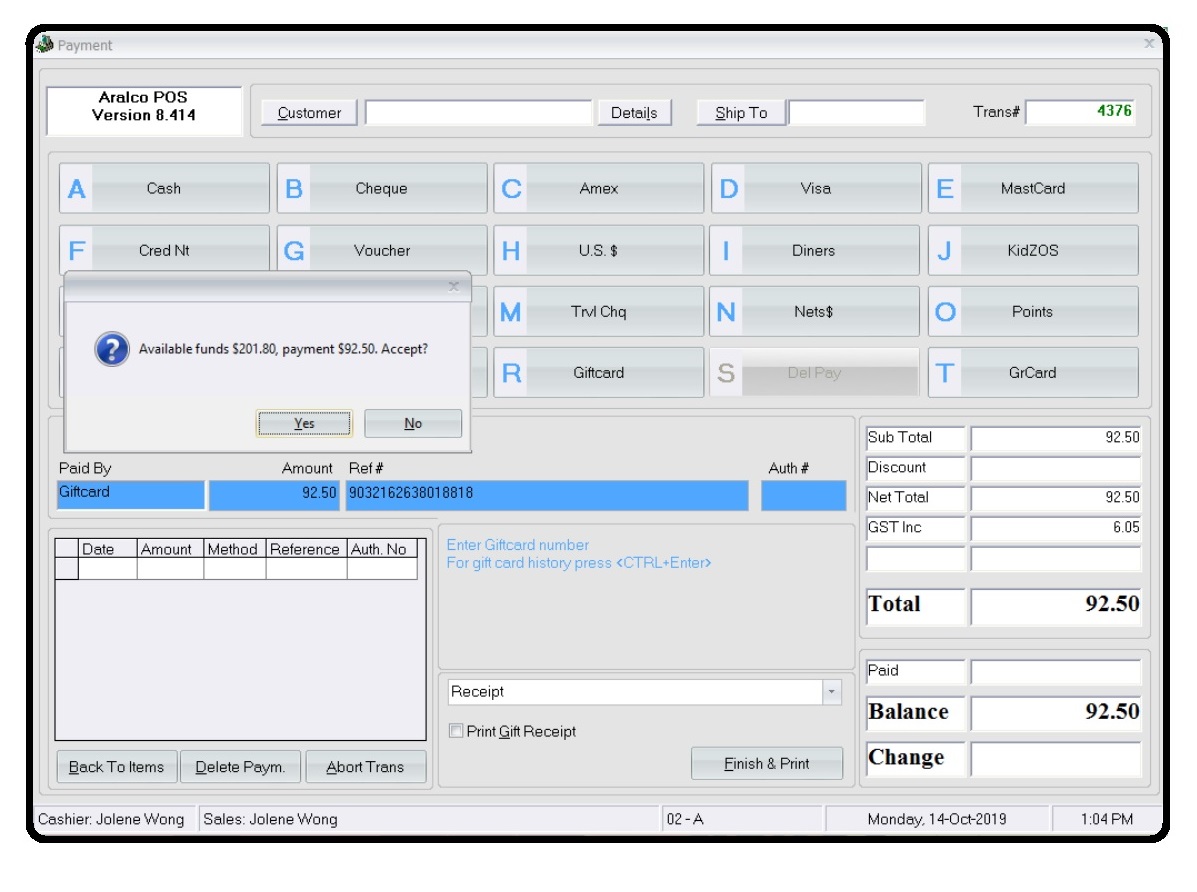 PREPAID CARD
The Gift Card systems can be launched as personal pre-paid Card and you can entice your customers with an attractive discount to buy a pre-paid card for their own regular purchases at your stores. The customer can top up value on their pre-paid card at any time with the same discount entitlement.
---
WATCH VIDEO ON GIFT CARD FROM ARALCO RETAIL POS SYSTEMS
---
Read about Gift Certificate option at the Aralco POS Systems