Giving employees access to current stock on-hand information is absolutely essential by store and at all locations - Aralco Retail POS Systems provide Inventory Lookup function on real-time data, available even in the middle of a sale transaction hence your store employees will never miss a beat!
Inventory Lookup at the Aralco POS enables employees to be able to respond quickly to customer's queries or give customers the best available alternatives when a product is out of stock.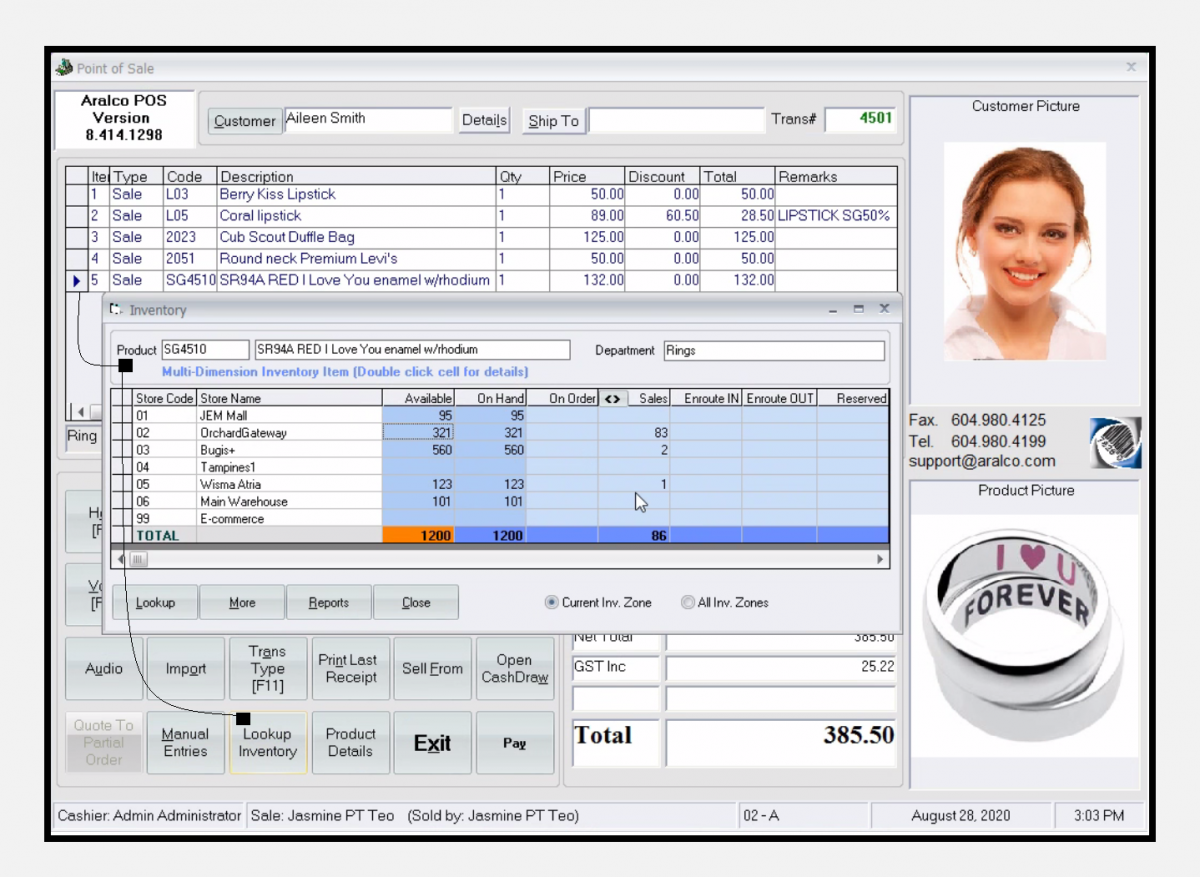 Inventory Lookup presents the information in a grid table on stock availability of a product at every location including warehouse, on order, in transfer transit and what is reserved so that store managers can get customers to pay a deposit in part or full to pre-order or reserve the item available from the nearest store.
DRILL DOWN INFORMATION
Check out examples of Inventory Lookup supporting drill down to the next level of information for different product types -
---
Explore POS Item Lookup | POS Loyalty Program 
---