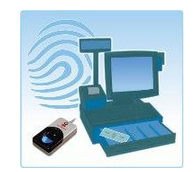 IRMCS recommends using fingerprint biometrics reading with Aralco POS System. It provides you with an immediate ROI by reducing time and improves your employee accountability:
Stops Time and Attendance "Buddy Punching"
Prevents unauthorized discounts
Prevents unauthorized management overrides
Reduces password and swipecard administration
Speeds up transaction time 
Fingerprint biometrics reading at the point of sale gives you with a fast and simple way to reduce inventory shrink leading to improved profit margins across your retail stores. 

FINGERPRINT SCANNING AT ARALCO POS
Aralco POS now have fingerprint readers available as an option and it allows fingerprints to be used as an alternative to user name, passwords, swipe cards and tokens for: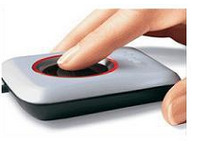 Strong Authentication Signing In 
An employee places one of his system-verified finger on the biometric reader at the POS station rather than 'punching in' on a electronic time clock. This reduces delays and abuse, providing more accurate time and attendance tracking.
Transactions 
Fingerprint readers are becoming a modern form of "Enter" key for confirming all actions at each POS station. Employees know that they will be credited properly with each sale, and cannot claim they were absent in the event of discrepancies.
Approvals     
Managers' fingerprints are required for overrides, refund and voids, facilitating adherence to your corporate policies.
 
Removal   
When employee leaves your company, their fingerprints can quickly be removed from the Aralco Retail POS Systems, preventing unauthorized access to the POS.
---
About Fingerprint Technologies
---
Read about Quantity Discount Promotion at the POS