Aralco POS offers an optional interface for biometric fingerprint scanning - first, you 'register' one or more of your fingerprints with Aralco POS to save the required unique information of your fingerprint to create a template so that a fingerprint reader can later identify you.
The fingerprint scanner is used for logging on to the Aralco POS application, staff attendance as well as all other sensitive POS functions.
Benefits of Fingerprint scanning
| | |
| --- | --- |
| | Prevents unauthorized goods returns, refunds, goods exchanges |
| | Prevents unauthorized voidings, discounts, price overrides, drawer opening |
| | Prevents unauthorized reportings, all management overrides |
| | Eliminates "buddy punching" among store employees |
| | Reduces password and swipe card administration |
| | Speeds up POS transaction processing |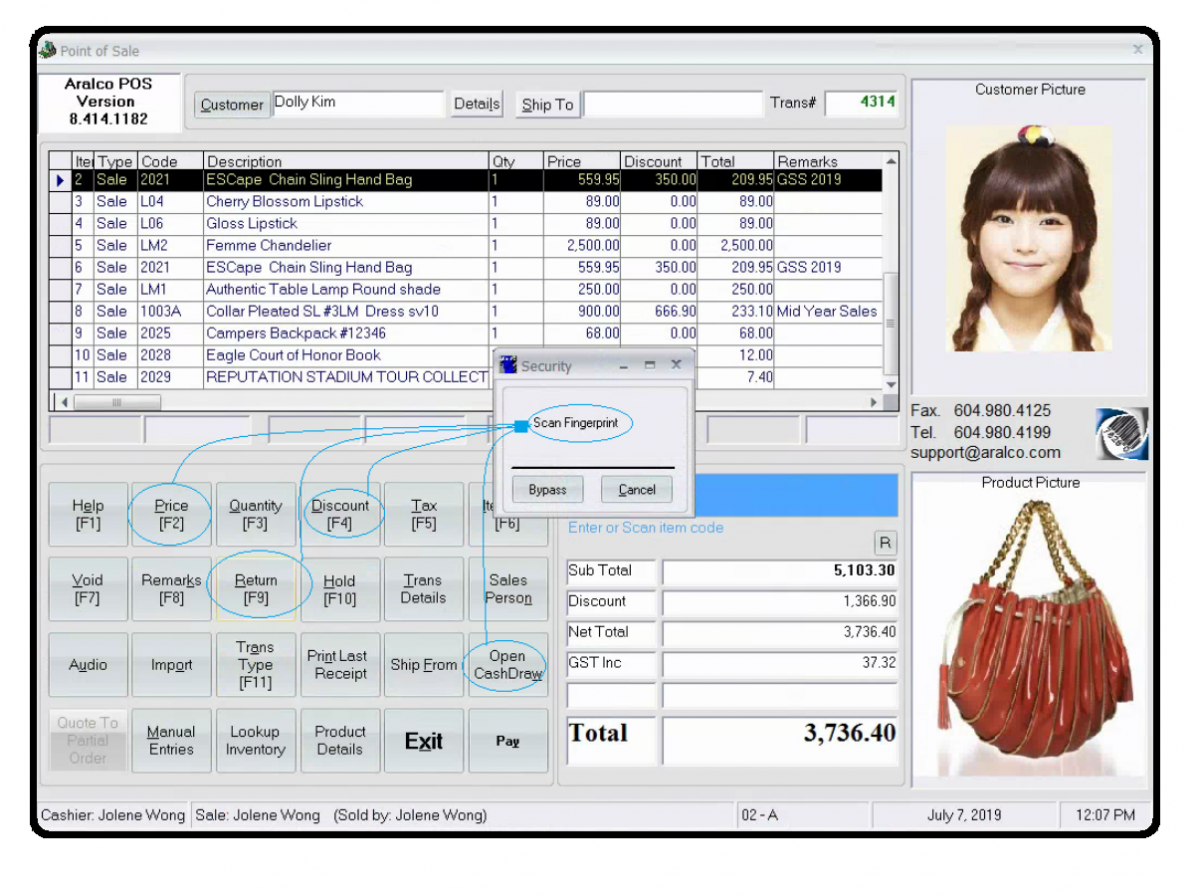 No worry On Fingerprint thefts
Actual fingerprint registered or scanned is not stored, and cannot be reconstructed from the template that is created in the POS database, therefore employees need not worry about fingerprint theft.
REMOVAL OF FINGERPRINTS
When an employee leaves your company, their fingerprints can quickly be removed from the Aralco Retail POS Systems, preventing unauthorized access to the POS.

---