Aralco Retail Systems offers another promotion feature to reward customers with saving incentive when they purchase a defined quantity of a product or a selected range of products.
Quantity Discount Group Promotion is a perfect tool for grocery and most specialty stores. This promotion is very simple to set up in Aralco Back Office Systems and here are a few common examples of Quantity Discount Groups:
 
Buy one gets "one free" or "at half price"
 
Buy any 3 units of Tee Shirt A, B and C gets $20 off or 20% discount
 
Buy 3 packs of Strawberry 250g for $13.00 - save $2! if the regular price is at $5.00 each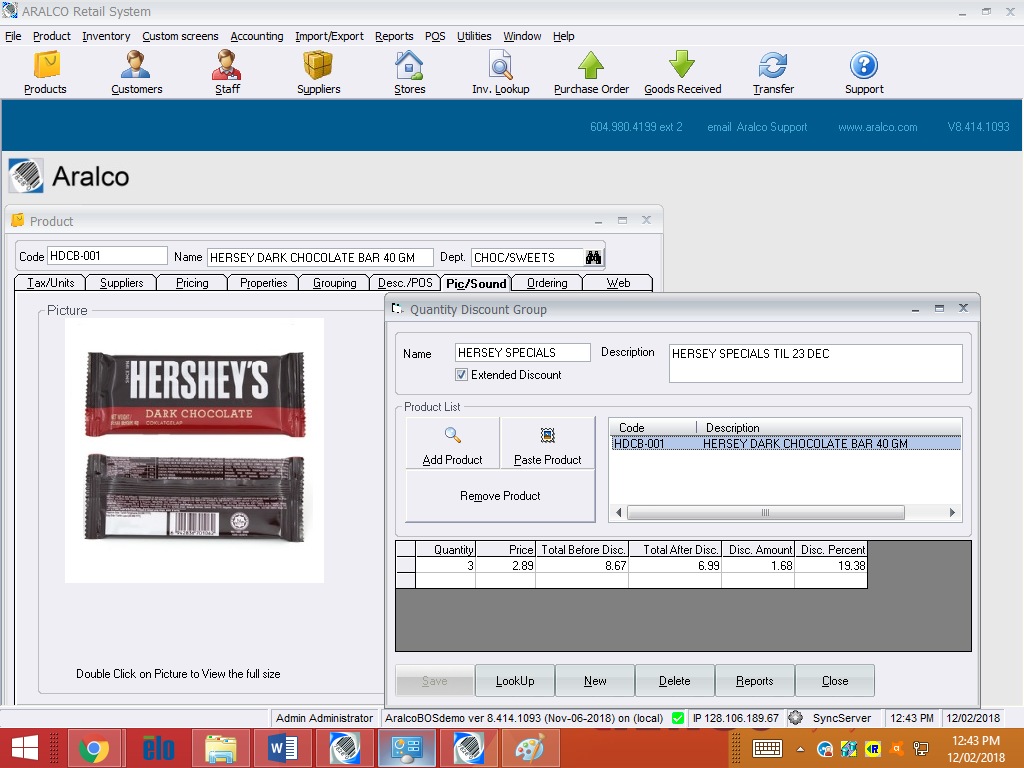 Once a Quantity Discount Group is created and saved, the promotion data is synchronized automatically and instantaneously to each POS terminal via the Internet.
---
Read about  Promotion Feature - Tag Along
---