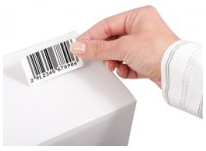 Aralco Retail Management and Point of Sale System is exceptionally comprehensive yet flexible in the setting up of product type and services.
It is designed to accommodate both small retailers and multinationals regardless of the size of product lines carried, Aralco's Product Set-up will meet all your inventory needs.
Product and services SKUs created in the back office system are automatically and instantly synchronized to each Aralco Point of Sales station via the Internet and/or local area network.
Features:
Product codes are user definable, alpha-numeric
Supports 200-character product description
Unlimited manufacturer's barcode sets per product code for lookup and scanning at the POS
Supports multiple suppliers per product
 
Multi-zone pricing
Promotion pricing
Customer group pricing
Bin number
 
Weight volume
​Alert message for reminders, upsell at the POS
Minimum and maximum stock level by store and company level
 
Grid inventory by color, size, width, length - product dimension for apparel, footwear, lingerie industry
Product Price Jump for furniture industry
Serial number for product's warranty tracking
Weights and Measures - buy products in kilo and sell in grams, etc for deli, grocery industry
Product configuration tools for rental setup by the hour, week or month for the rental industry
Product image and sound recording for training, multi-media applications 
User definable product information 
Non-inventory items and services (postage, repair, grooming etc)
User definable and unlimited product categorization such as brand, season, collection, fabric or any categorization specific to your industry 
Product linkage to reward point plan 
Salesperson commissions % or dollar value attached directly to products 
Synchronize product details such as descriptions, sizes, color, pictures, pricing, dimension and volume weight, SEO keywords, etc to your website's CMS/Ecommerce including stock quantity at hand by locations
Read about Inventory Management