Industry:
Apparel, Footwear, Bags, Accessories, Watches
The Management Team at DOT selected IRMCS to implement Aralco Retail Management and POS Software Systems at all their retail stores to overcome inadequate inventory control and increase their operational efficiency from back office to store front with our real-time solutions.
Aralco Retail Systems went live smoothly at all retail stores, warehouse and department stores in March 2015 within 3 weeks from the day data migration was completed from their previous pos system to Aralco's SQL database.
"We had lots of limitations with our previous POS on features, file sizes and reports - it was not real-time and we had to do batching every day which was very cumbersome.
Ever since we changed to Aralco in 2015, our team has seen lots of improvements allowing us to stay on top of everything, from back office to our retail space. I would strongly recommend Aralco Retail Systems because it is always evolving to meet our new challenges"  - Mr. Jeffrey Soh, General Manager and Business Co-Owner of Dot Store Group
Supplements:
In 3rd quarter of 2017, IRMCS was awarded by DOT group of stores to custom develop a new website/E-commerce.
Powered by WordPress and Woocommerce, https://dotshoponline.com/ went live in early 2018 unified with Aralco's centralized inventory, CRM systems, loyalty points program and a third-party logistic (3PL) provider.
Data synchronization between Aralco and the website/E-commerce takes place every few minutes to update new and changed product information, inventory status (down to colors and sizes of each style). Vice versa, web orders and its details are e-sent instantly by WordPress to Aralco and 3PL via APIs for immediate order processing.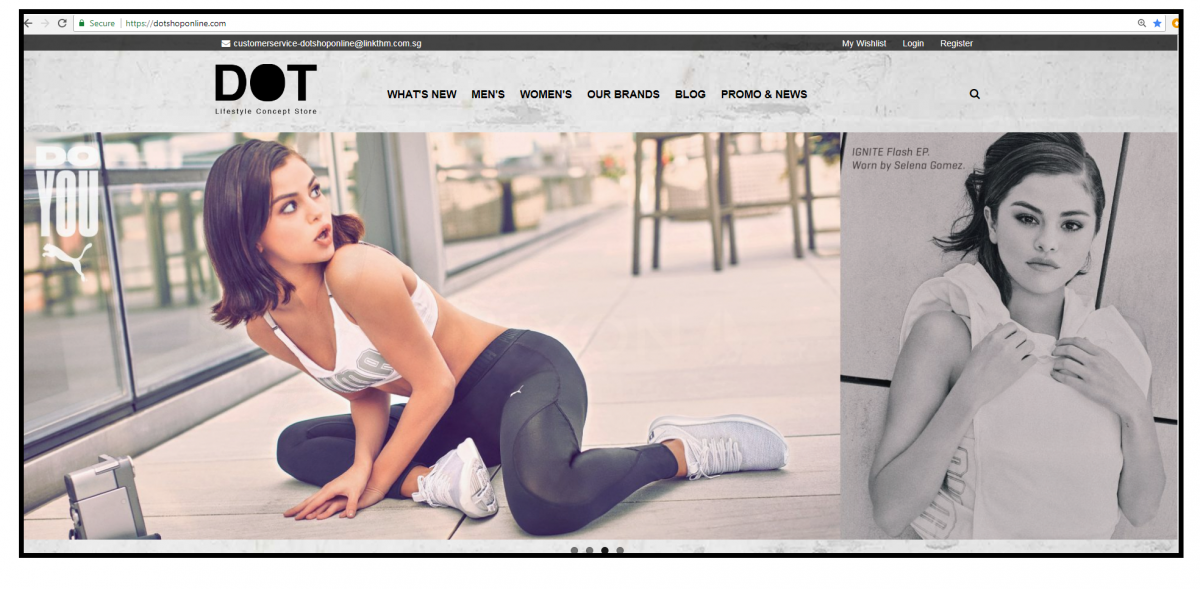 About:
DOT is a Multi-label Lifestyle Concept Store, with several branches, carries diverse ranges of merchandise from international labels such as Adidas, Puma, Havaianas, Nike, Nixon amongst other brands.
DOT stores are located at prime shopping malls in Singapore.

Visit Dotshoponline