Project Images: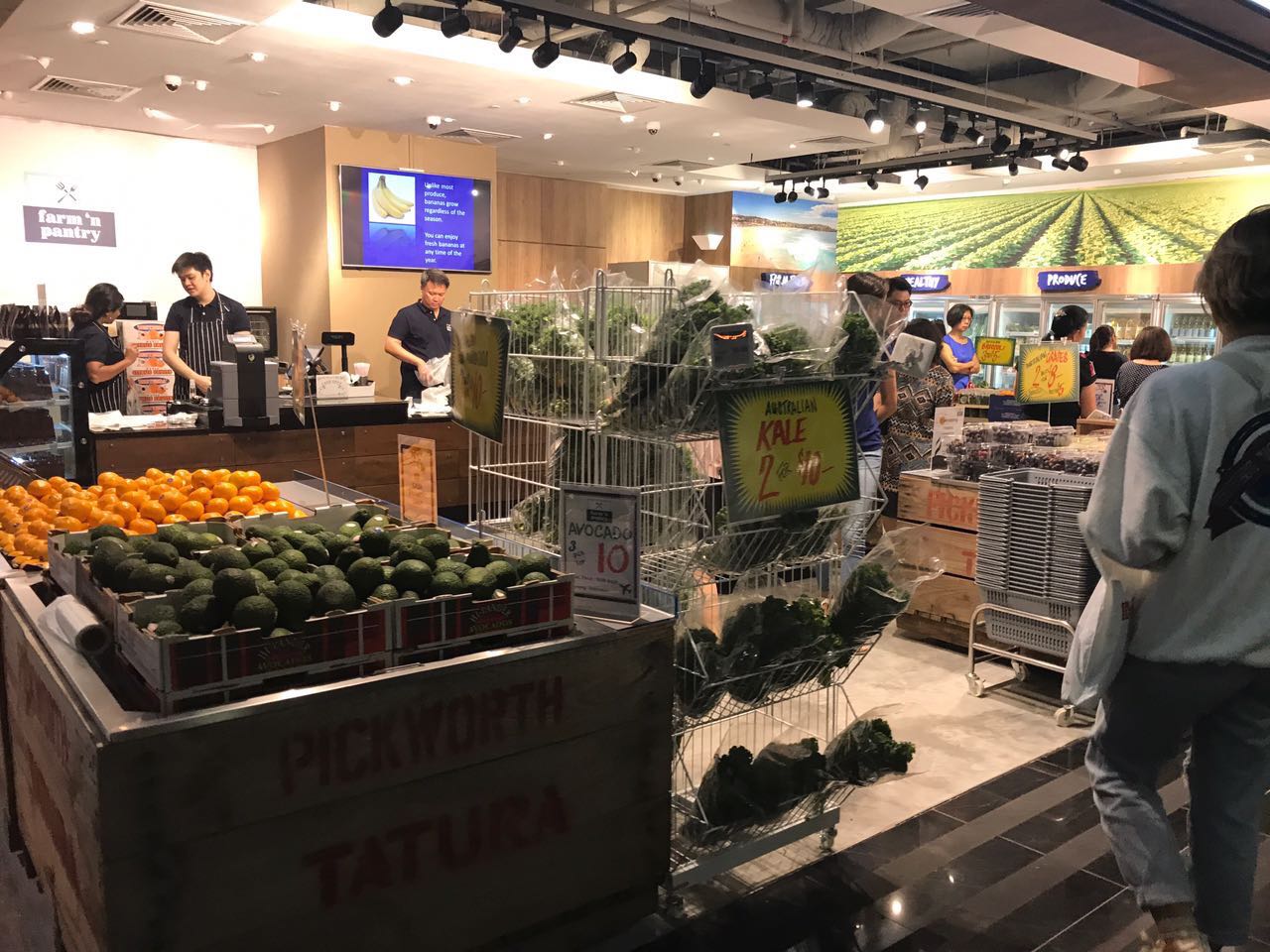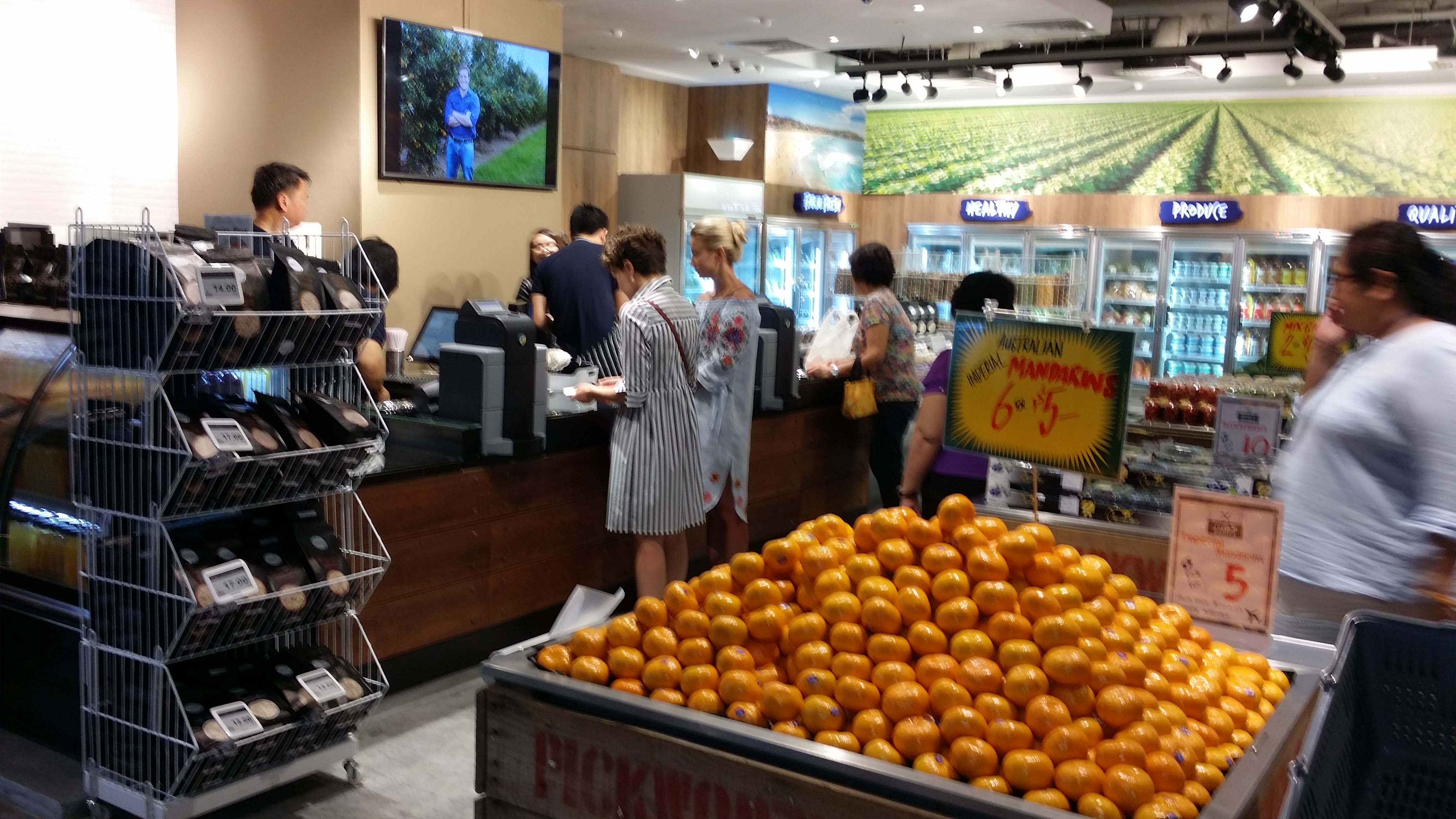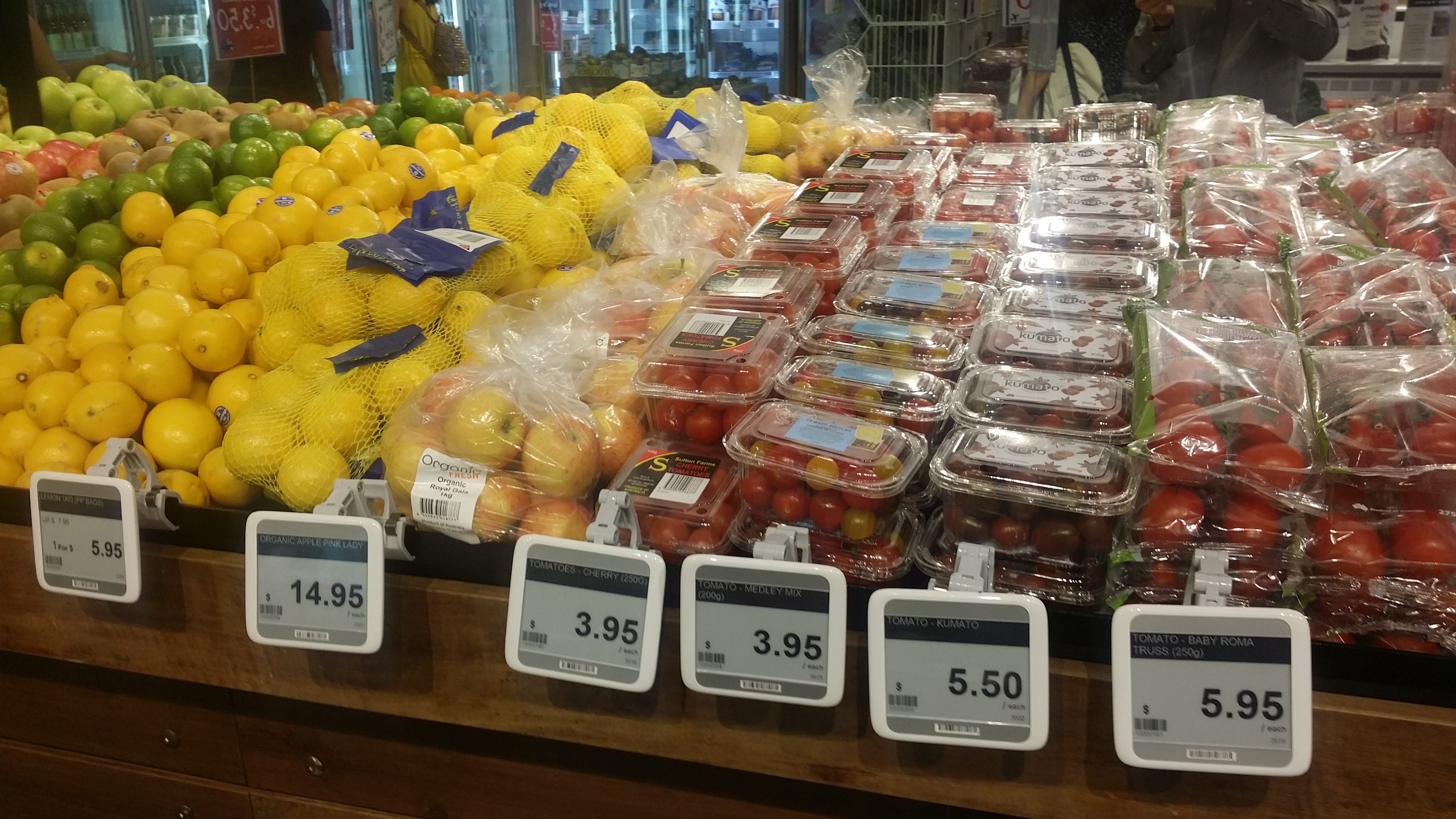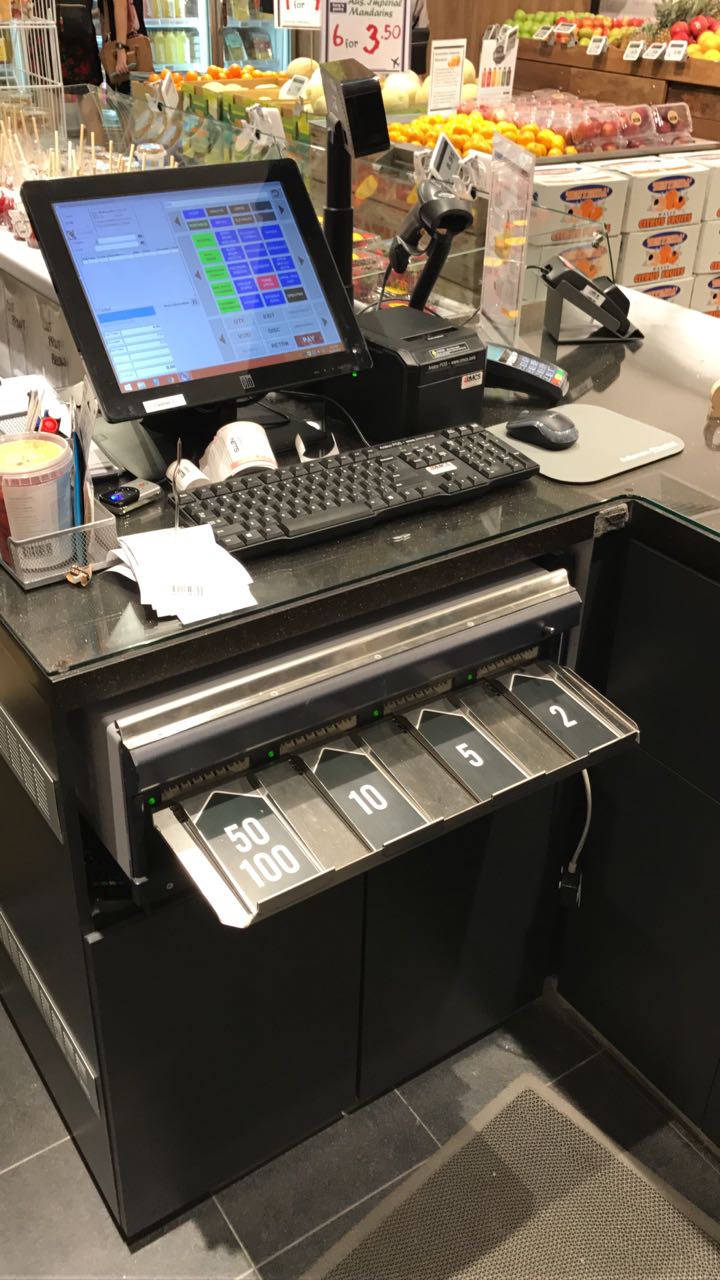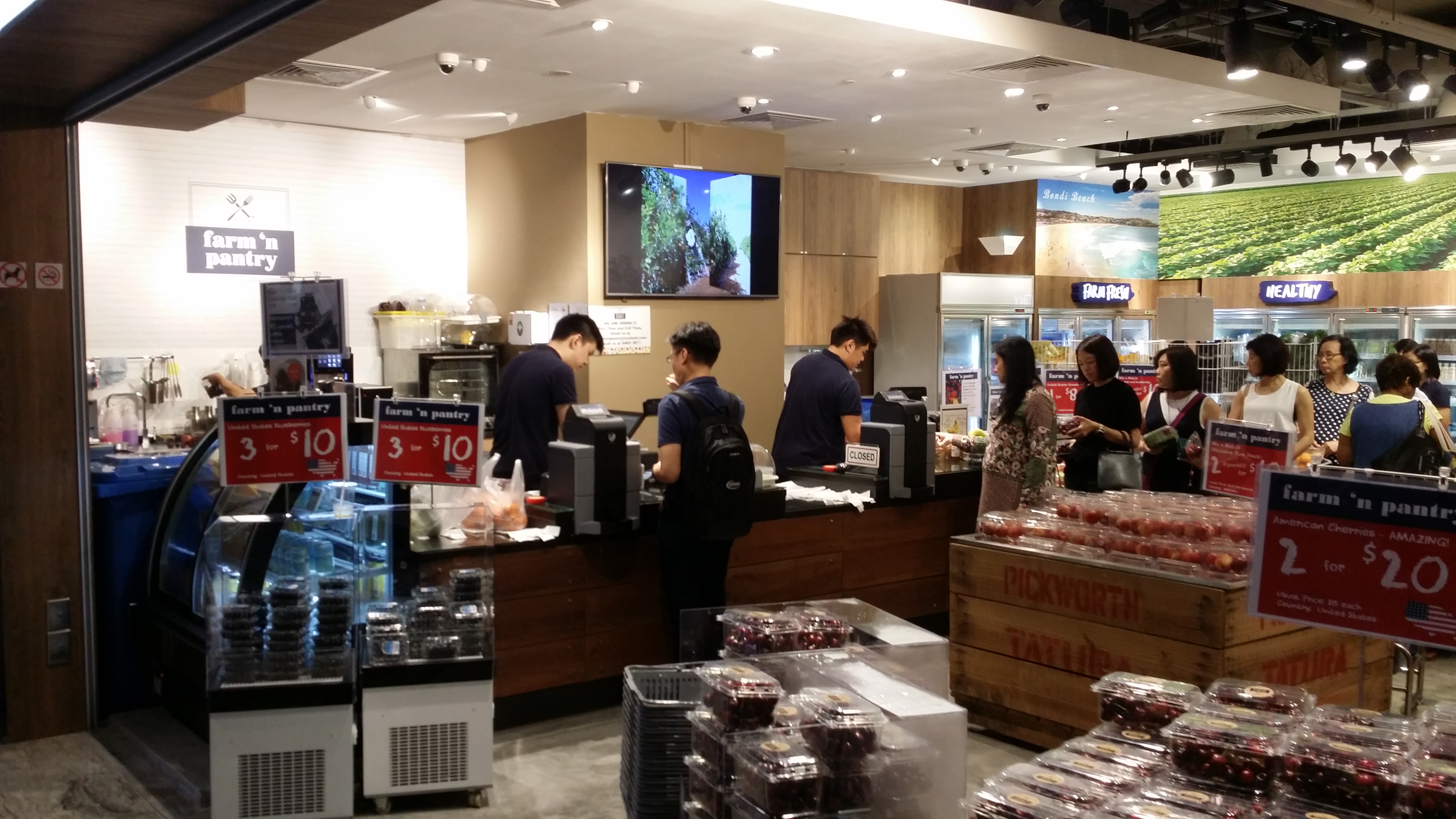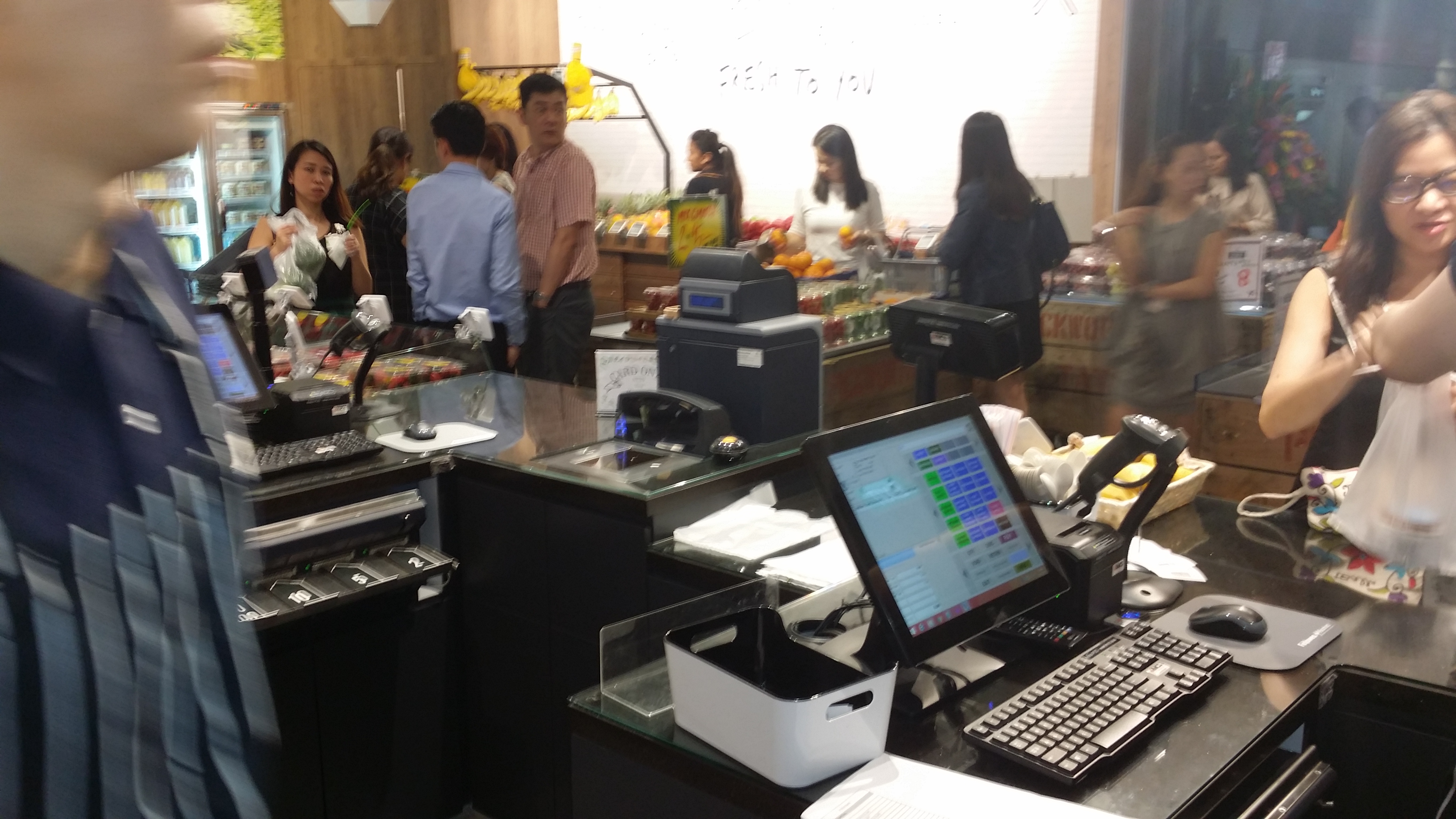 In early May 2017, Farm'N Pantry opened its first grocery store at Tanjong Pagar Center in Singapore with Aralco Retail POS Systems, connected to the Back Office Server in real-time via the Internet with VPN secured connections hosted by IRMCS.
Integrated Closed Cash Management
The Aralco POS terminals are interfaced to Cashguard Closed Cash Systems where payment by currency note and coins are inserted and recycled, and any change is automatically dispensed to the customers at each checkout.
Cashiers no longer need to count float monies, cash tendered /change and the cash takings at the end of a shift giving rise to accuracy and productivity.
Integrated Electronic Shelf Label Systems
The constant promotion and markdowns of SKU prices and new products are now maintained at the Back Office or at any remote computers and are "pushed" within seconds to the electronic shelf label (ESL) tags automatically at each store. This replaces the laborious shelf price-labeling routines done manually saving time and manpower every day.
Aralco integration with the ESL systems ensures prompt price updates electronically and correct pricing information to customers at all times.
In-counter Bioptic Bar Code Scanner & Scale
To further improve speed and accuracy of transaction processing at checkouts, in-counter systems are in place with a built-in barcode scanner and weighing scale unit. Products are sold by scanning the bar code labels or by weighing the meat or produce and its weight value is electronically sent to the Aralco POS for auto-calculation of the price by Kg at the checkouts.
Review

Our CashGuard Cash Management Systems are interfaced to Aralco POS and works seamlessly to speed up all our cash transactions and stops us from worrying about handling cash.  Each cashier only has to log in and out of the system without counting and signing off on the cash balance.
Our ESL tags, interfaced to Aralco also saves us time and errors by seamlessly and automatically synchronizing product information, promotion, and prices directly from our inventory database to the electronic price tags.
Aralco is able to give us the real-time information we need to run our grocery business with its powerful and user-definable reporting systems. Its on-line infrastructure also allows us to respond very quickly across multiple stores and is ideal for chain store operations.
We would recommend IRMCS whose team has been highly responsive and knowledgeable in Aralco Retail Systems.

-  Mr. Tan, Executive General Manager, Farm 'N Pantry Grocery Group
About:
Farm'N Pantry is part of an international company focused on fresh produce distribution to wholesale, retail and global markets. They are passionate about the produce they handle from field to plate, and pride themselves on mutually positive relationships with growers.
---
Read about Grocery POS from Aralco Retail Systems