Project Images: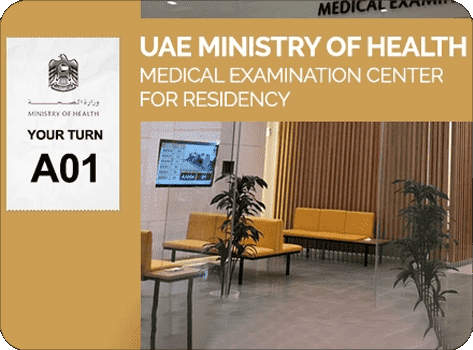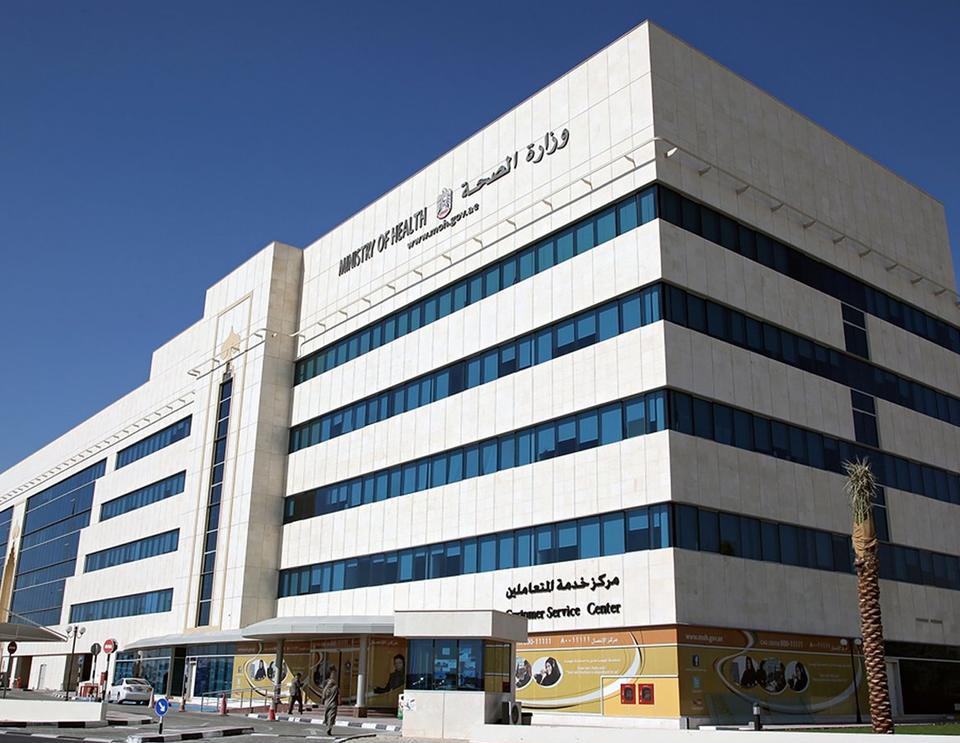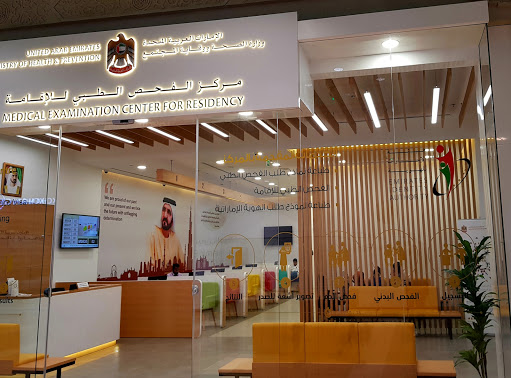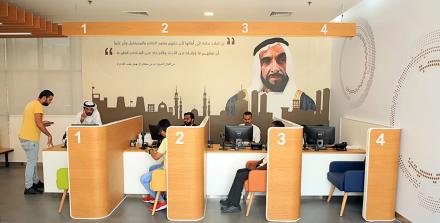 Ministry of Health in UAE Improves Patient's Experience through Installation of Wavetec's Queue and Digital Signage Management Solutions
Ministry of Health in the United Aab Emirates faced numerous challenges in managing the workflow for patients highlighted below:
Problems Faced By Ministry Of Health (MOH), UAE
| | |
| --- | --- |
| | Organize customer flow and reduce patient anxiety and waiting times |
| | The previous Customer Flow Management System of MOH was not integrated with their backend system. |
| | Absence of a centralized reporting system for capturing data |
| | Chaotic customer flows due to heavy footfall |
| | Absence of automatized Process flows for Visa Services |
| | There was a need to reduce operational cost and improve efficiency |
Queue Management System – Wavetec's Proposed Solution
A solution was needed to eliminate long queues and organize customer flow. In order to improve the customer experience and staff efficiency, the Ministry of Health invested in a Customer Flow Management System from Wavetec.
Wavetec designed and installed its advanced Patient Flow Management Systems at the Ministry of Health integrated with its backend system to efficiently organize staff, resources, and visitor queues so that its patients receive the right medical service at the right time in a comfortable environment.

A virtual queue is formed by first booking an online appointment from the website, then bring along the appointment receipt with a barcode printed on it.
Upon arrival at the selected branch, the customer scans the Barcode on Wavetec's Ticketing Kiosk for verification by the system before it dispenses a priority queue ticket. The customer then proceeds to the waiting area for the queue number to be called.
QUEUE INFORMATION DISPLAY SYSTEMS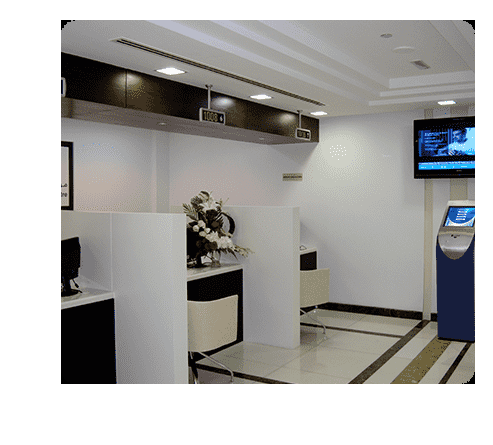 Integrated Digital Signage displays show a variety of content; displays in different departments to run different hospital videos and messages along with queue status, allowing visitors to keep track of ticket numbers being called forward in their respective queues.
CUSTOM FLOW SOLUTION TO GUIDE PATIENTS
Wavetec streamlined the entire workflow on MOH medical examination services for passport visa certification by designing and deploying customized Queue management solutions, which helped their visitors to be automatically intimated for the particular workflow stages they need to follow for the selected medical service. 
Multiple Wavetec's LCDs at MOH guides patients through their entire medical examination stages automatically with the same ticket number issued by the kiosk from the beginning.
The Ministry of Health has three main categories/processes that consist of different subsets of steps to be followed by the patients in order to complete the examination process and Wavetec developed customized workflows for these categories which automatically intimates visitors the process for the category they select step by step in order to run the operations smoothly and directing visitors in an organized way.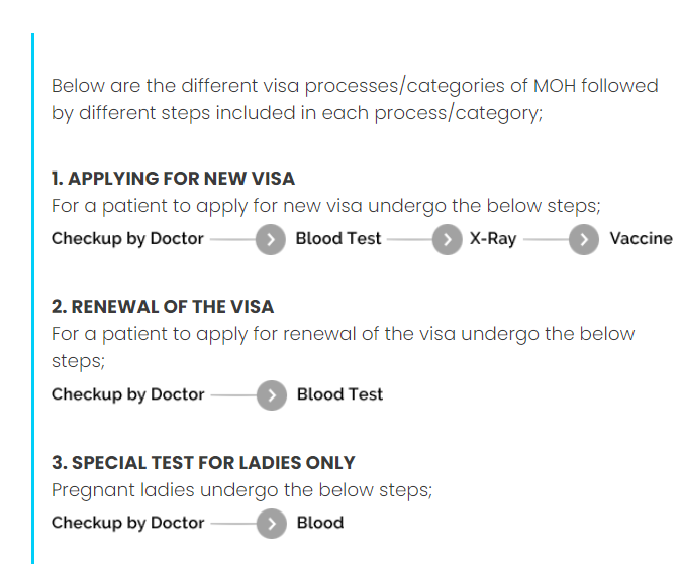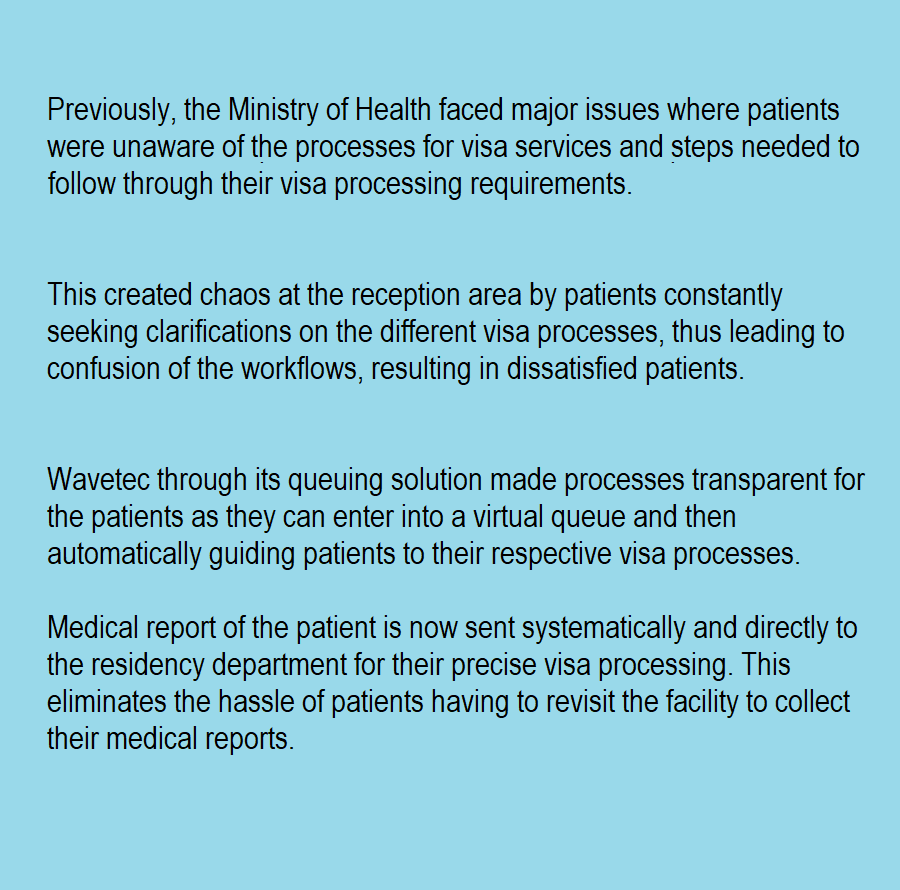 organized to optimize
MOH now deals with the patients in an organized way because all the workflows concerning the visa process have been predefined and automatic through Wavetec's Queue Management Solution.
Wavetec's solution also helps MOH define its per day limit of serving patients on the website where the patient can view the details and book an online appointment accordingly thus reducing dissatisfied customers who were unable to secure an appointment due to long queues and per day limit of MOH to serve patients.

Results
Ministry of health relies on Wavetec's innovative solution for healthcare industries after witnessing Wavetec's strong foothold in the market across various different industries along with the competitive advantage of manufactures based in UAE. The project was completed in specified timelines and has seamlessly reorganized the queuing and waiting experience at MOH.
The number of customer complaints has drastically reduced after the deployment of the new system, which has been possible with round-the-clock technical support of Wavetec's staff based in UAE. 
Patients and visitors alike, and their attendants now no longer have to go through long unorganized queues with unusual waits along with unorganized processes. The process of visa services at MOH has now been pre-defined and automated leading towards efficient management of the facility and satisfied customers.
About:
The Ministry of Health and Prevention is the ministry of the Government of the United Arab Emirates which is responsible for the implementation of health care policy in all areas of technical, material, and coordination with the Ministries of State, and cooperation with the private sector in health locally and internationally.