Aralco Retail POS offers choices of two different SELL screen options - one of them is suitable for the environment where the stock of products is labeled with the barcode number and is simply scanned at the POS when sold to customers.
The other option is for places where not all products can be barcoded or for services sold hence such SKUs can be assigned to user-definable buttons for fast selection with touch screen monitors. Simply select the button for SALES/RETURNS from the POS Main Menu to load the chosen SELL screen option.
STANDARD RETAIL POS SELL SCREEN
The Standard Menu screen is the common choice for retailers when the majority of their products or SKUs are labeled with bar code numbers at all locations for businesses such as apparel, footwear, appliances, cosmetics or any specialty stores - the cashiers merely scan these products' bar code labels at the checkouts.
Aralco's Standard Menu screen option works with any touch screen monitor as well as all other POS peripherals.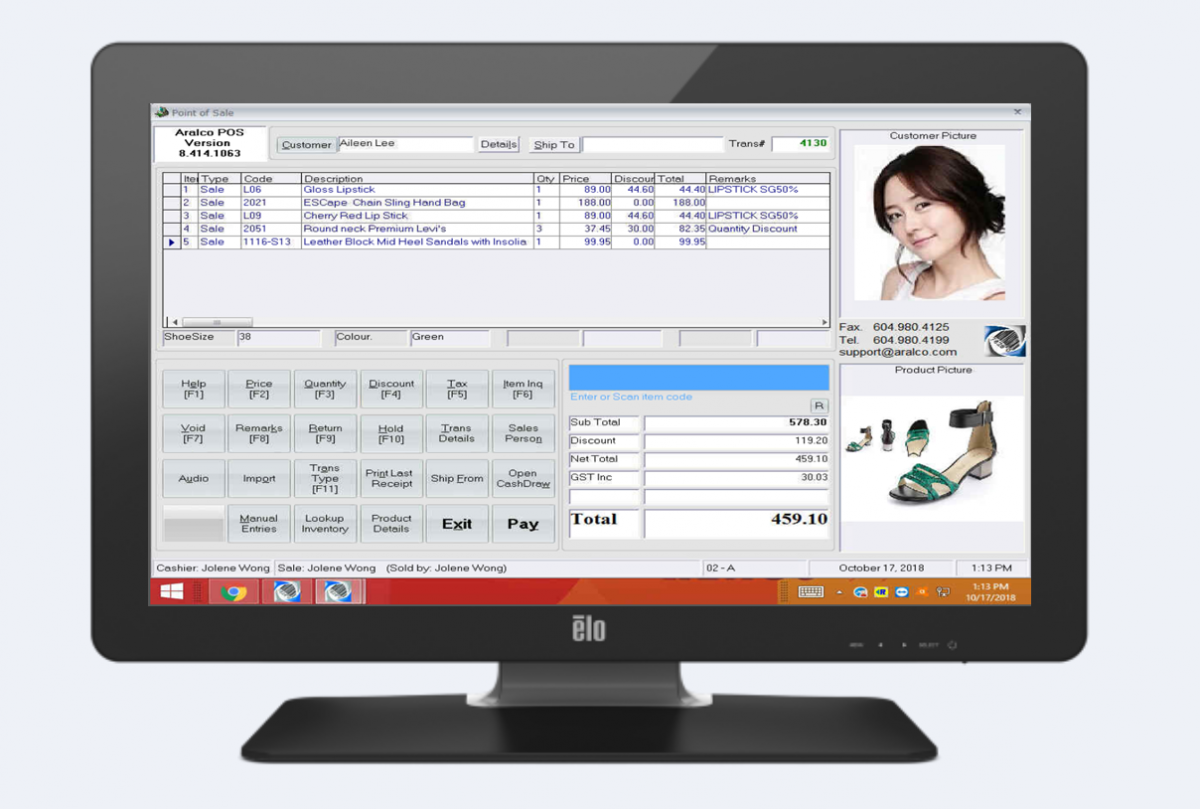 GROCERY RETAIL POS SELL SCREEN
The Item Menu screen is suitable for grocery, delicatessen, etc where you can define buttons for products such as a bunch of bananas, broccoli, etc that do not have bar code labels - cashiers merely press these preset buttons on the touch monitor to sell them at the POS checkouts.
It comes standard with the Item Menu Designer in Aralco Base Module allowing your administrator to user-defined your requirement by designing the screen for an individual POS or group of POS at the same store or for different stores.
Number of columns and rows in Category, SKU and Function tabs
A new category on assigned button
New or edit SKU on assigned button
New or change function key on the assigned button
Color, font type, and sizes of each group/item/function button
With the new Aralco software version, you can define different sets of Item Menu for different POS registers located in the grocery store, cafe or butcher section of the store -  the Item Menu module is easy to set up and flexible enough to suit any of your operations.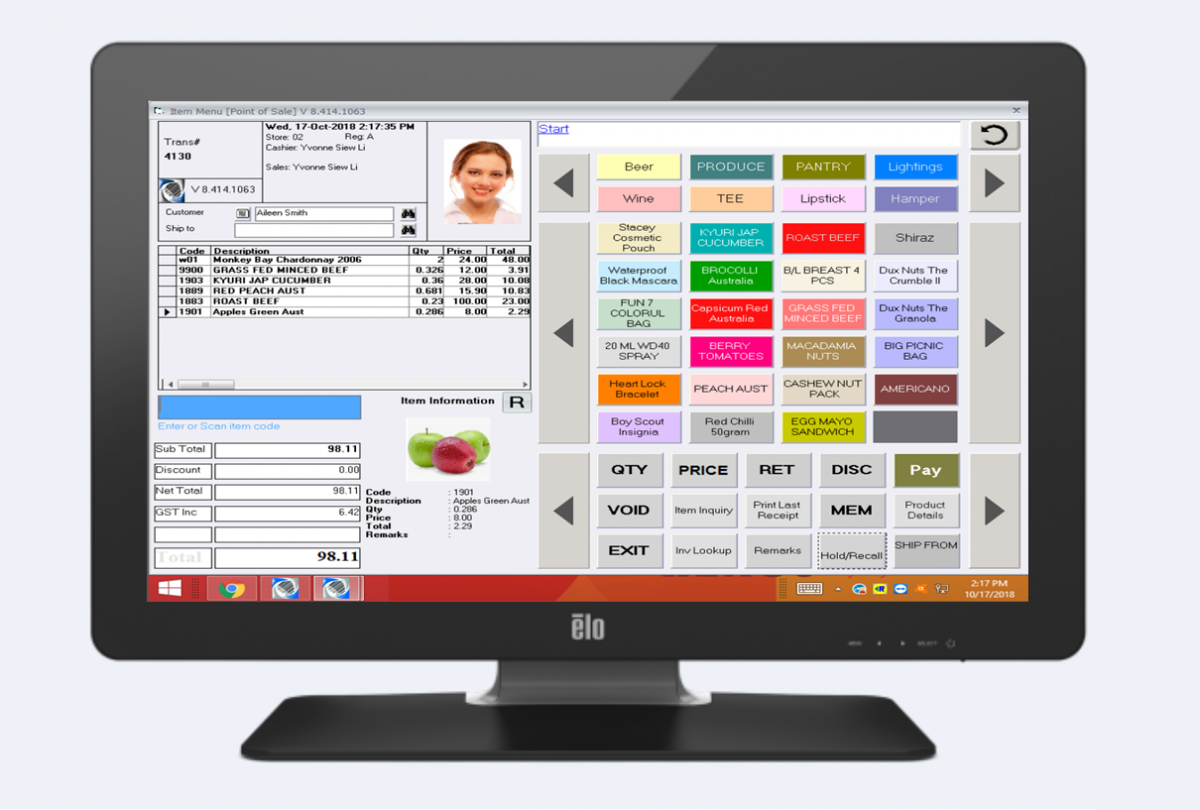 Aralco Retail POS Systems works with a full suite of POS hardware peripherals on both screen options. 
---
Read about Aralco POS Payment Options | Aralco POS Customer Display Screen
---