item menu

designer tools

 

The Item Menu Designer comes standard with the Aralco Base Module allowing your administrator to user-defined your requirement by designing the screen for an individual POS or group of POS at the same store or for different stores.

 

On the right side of the Item Menu, there are 3 sections namely for CATEGORY, ITEMS, and FUNCTION keys setup - simply create the desired number of columns and rows in each section.

 

The administrator can then start designing to assigning buttons for the category, SKU, and function keys in each section.  At the same time, you can set the font type, color, and sizes of each button.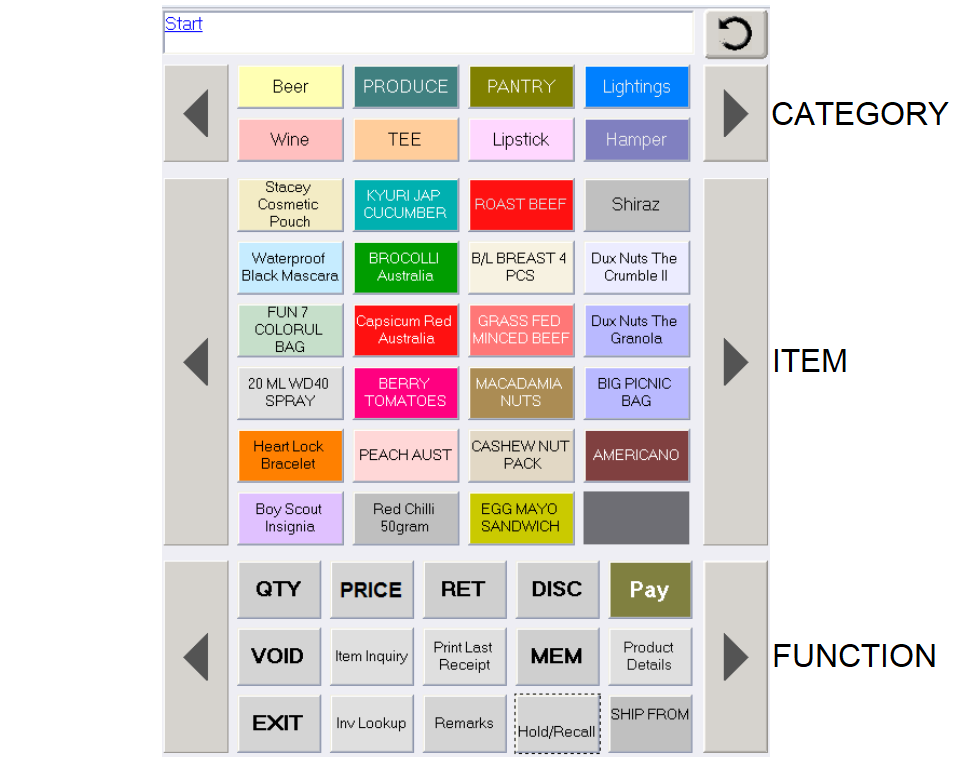 With the latest Aralco software version, you can define different sets of Item Menu for different POS registers located in the grocery store, cafe, or butcher section of the store -  the Item Menu module is easy to set up and flexible enough to suit any of your operations.

---