The Mass Price Update allows flexible filtering to include and exclude categories such as seasons, collections, suppliers, departments, etc. where you can quickly apply a percentage markdown on the regular prices.
Whenever you need to create promotional prices or markdown price adjustments, Aralco makes it simple for you to do so with this markdown module. Once mass markdown prices are completed, simply click on the UPDATE button to start syncing the promotion or markdown prices to each POS.
It is that simple and fast to save you precious time.
Markdown By
Passing Data To & From Excel
Alternatively, you can manage mass price markdown by an amount instead of a percentage with Aralco's Excel tools where you can easily export the filtered data to Excel with a click of a button, then simply re-import your changes back into Aralco with a simple click. 
 
The product price information residing on the Aralco system will then be replaced by your Excel entries.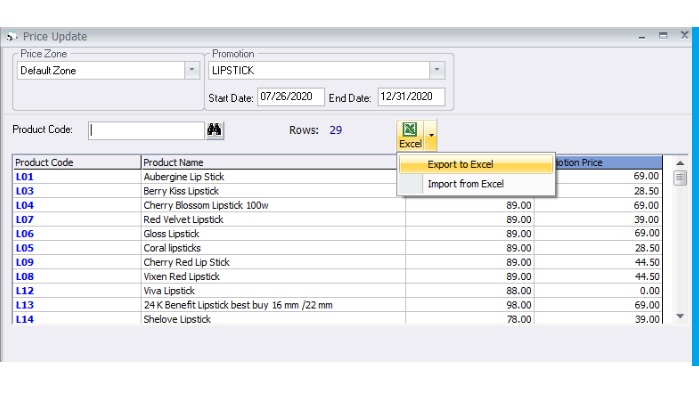 ---