Project Images: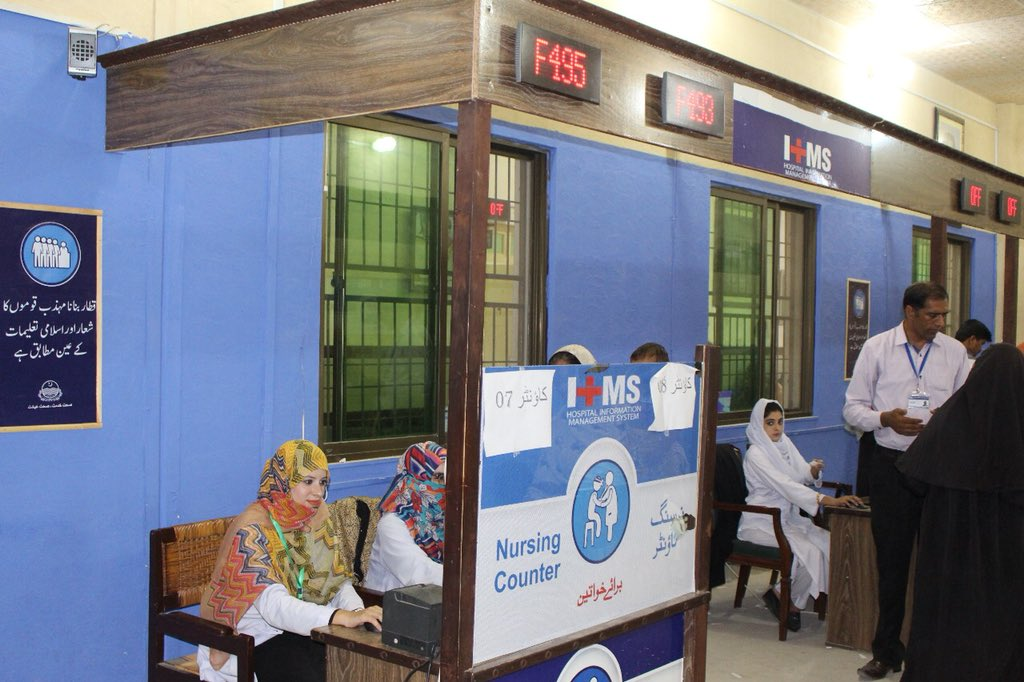 Location:
Punjab, India | WAVETEC Queue Systems

The Primary and Secondary Healthcare Department

, Punjab
Concern 
P&SHD manages healthcare provision for 38 districts in Punjab. They wanted to deploy an electronic queue management system in 12 Tehsil Headquarter (THQ) Hospitals and 6 District Headquarter (DHQ) hospitals (EQMS) that would seamlessly and easily integrate with their existing Hospital Management Information System (HMIS), such that all patient information would be readily available when needed to facilitate effective patient journey flows. 
Additionally, they wanted the flexibility to call patients through a single terminal instead of two, thereby enabling centralized control over the operations at each hospital.
With a daily visitor footfall of about 3000, P&SHD needed a more innovative and effective solution than a traditional linear queuing system.  
Solutions

deployed

 

Wavetec deployed their ticket dispensing kiosk at the entrance of each hospital. The 17" screen will allow patients and visitors to select the service they wish to avail of and obtain a physical ticket securing their place in the queue. This was seamlessly integrated with Wavetec's people calling application. 

 

Counter displays that showed the patient number being served are available at each counter, 40 for each DHQ and 25 for each THQ. In the waiting area, a 55" digital signage display is present, guiding, informing and engaging patients with queue status updates, important announcements and information and guidelines.

 

These solutions have been tested out in about 14 hospitals, implemented in 18, and will be ready for use in all healthcare centers in a few weeks. 

 

 

Benefits of solutions
The deployment of these solutions can guarantee:
Shorter and more comfortable waits 
Increased employee productivity 
Integration of HMIS with QMS
Improved patient satisfaction 
Safer and more streamlined visitor journeys 
Centralized operational reporting

About:
Primary and Secondary Healthcare Department (P&SHD), Punjab, delivers quality healthcare services to the community through an efficient and effective service delivery system that is accessible, equitable, culturally acceptable, affordable and sustainable. P&SHD aims to improve the health and quality of life of all, particularly women and children, through access to essential health services.