Project Images: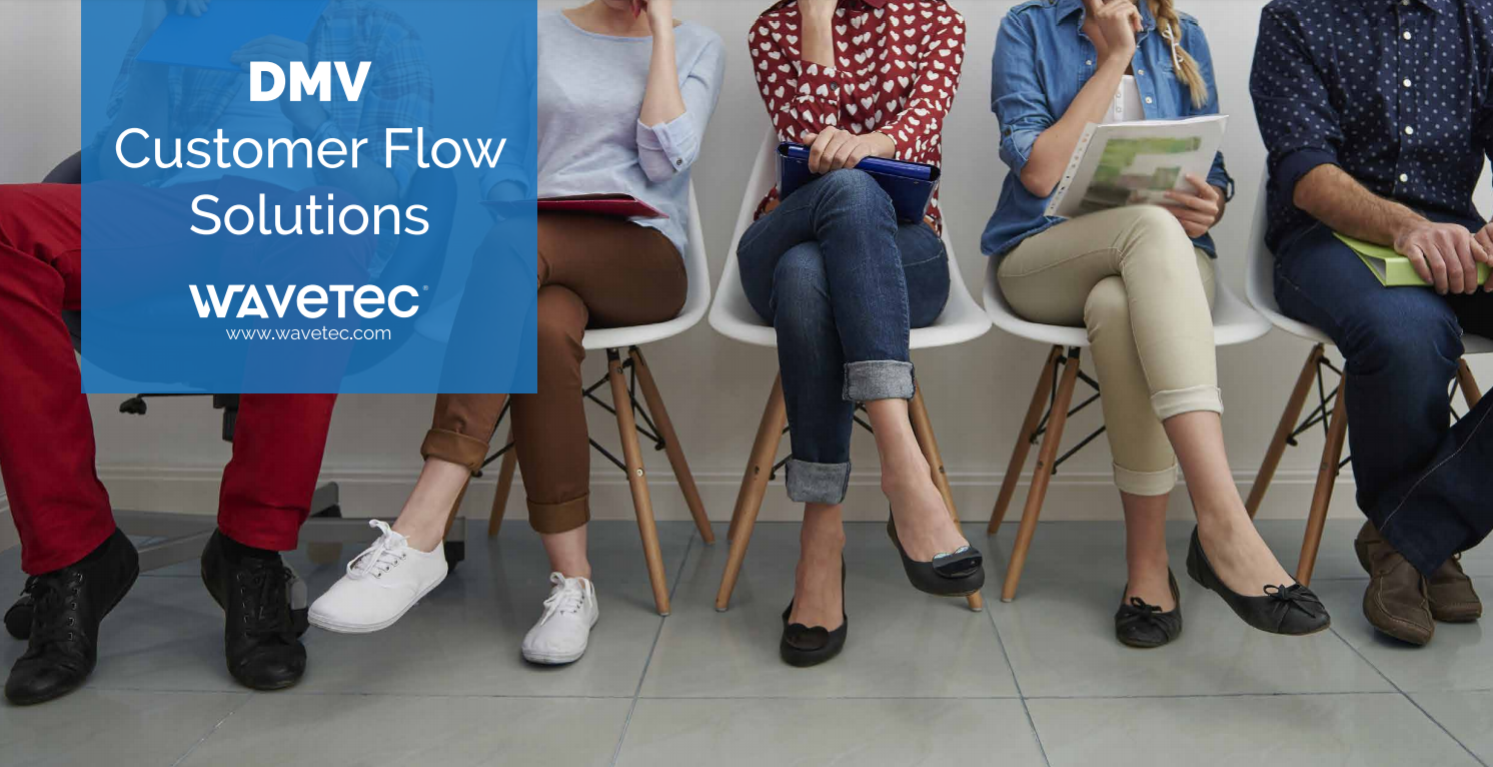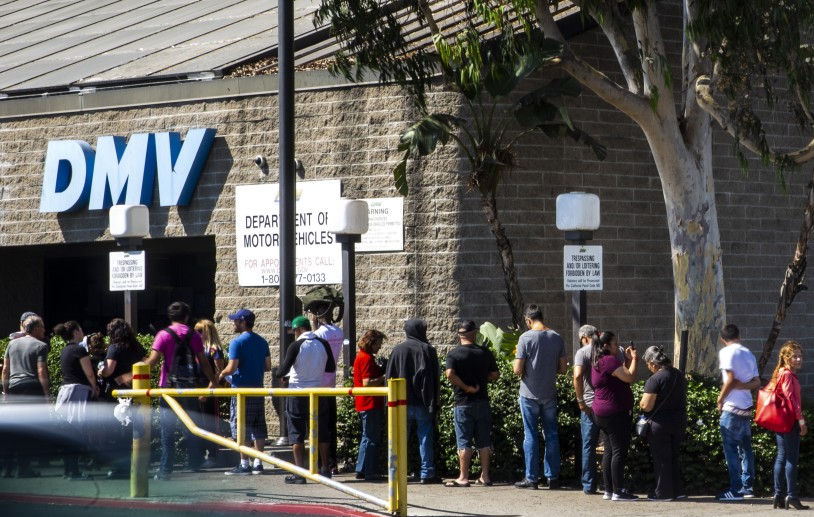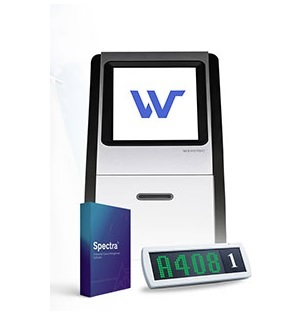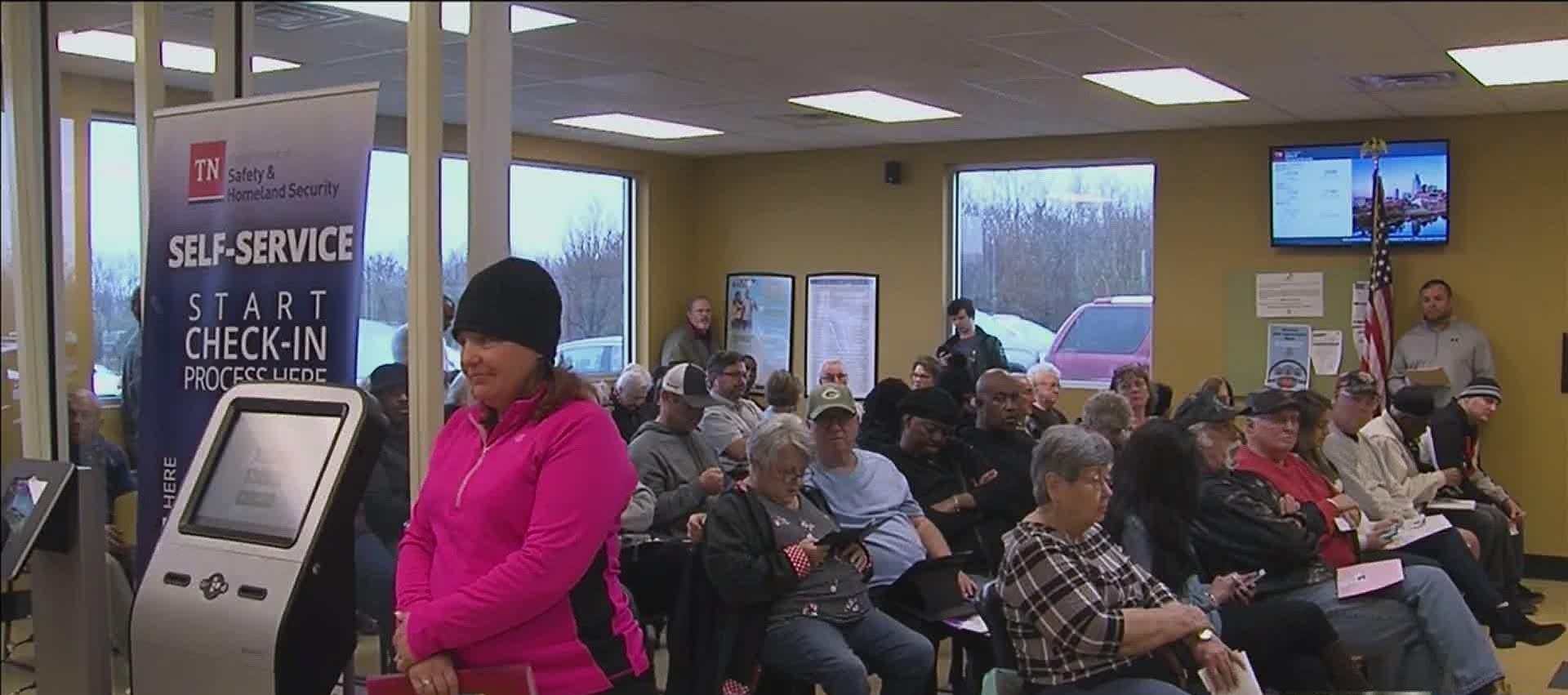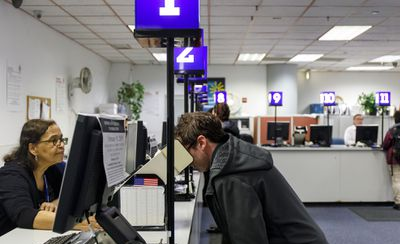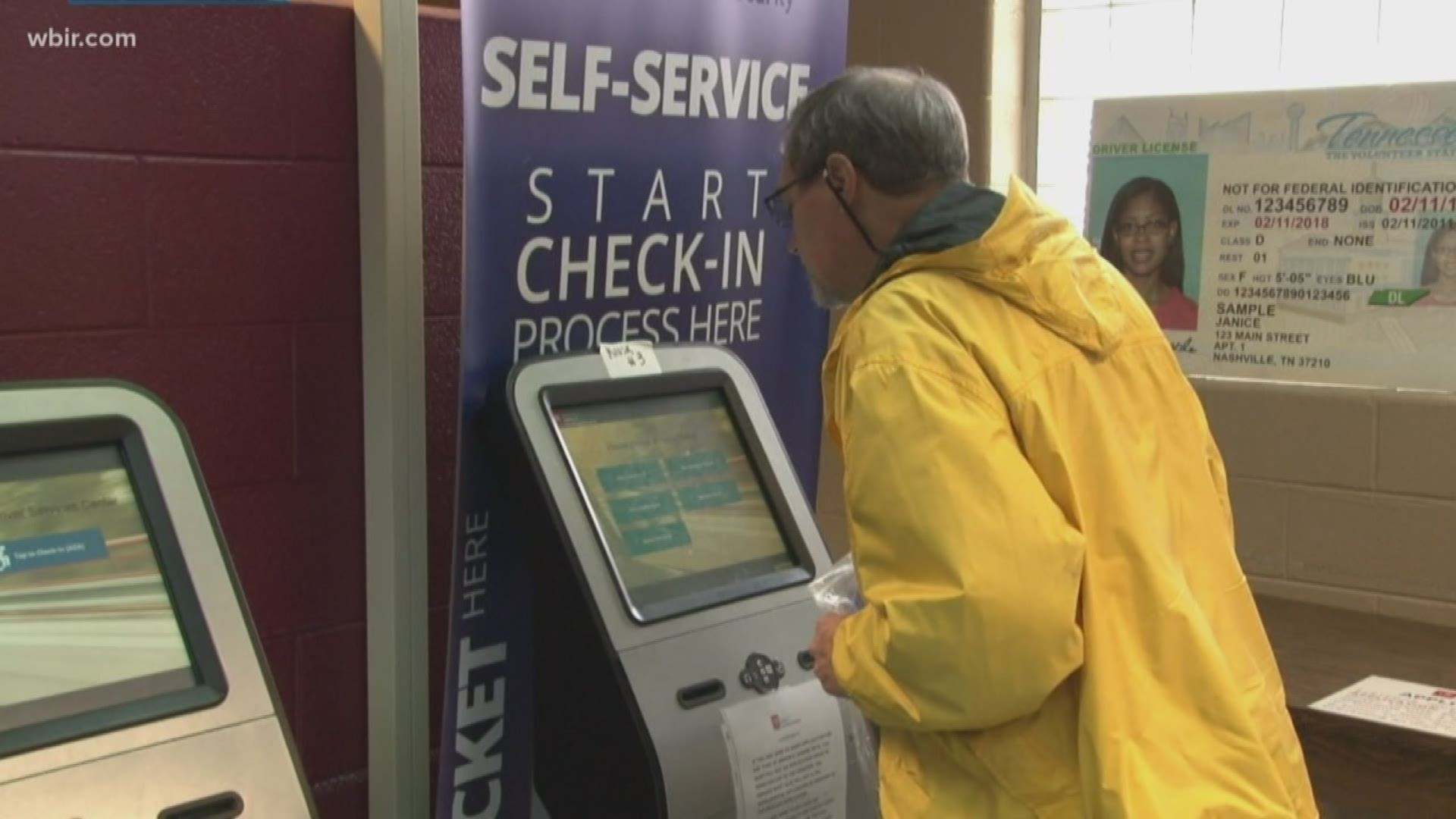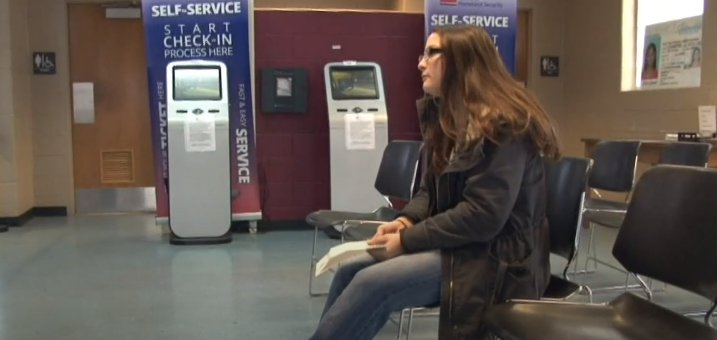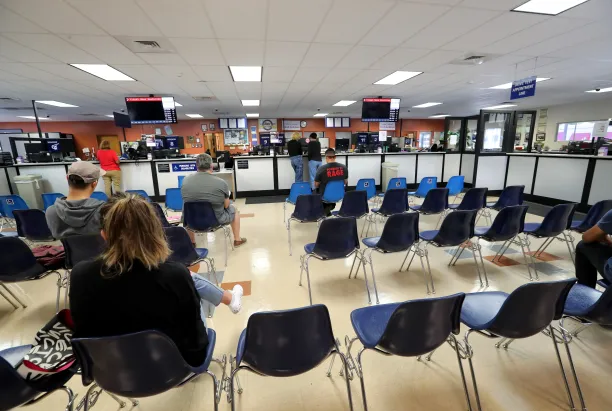 Wavetec transforms customer journey at 44 DMV stations in Tennessee with advanced virtual ticketing options for citizens

Wavetec redesigned customer journey at 44 stations of the Tennessee Department of Safety and Homeland Security by reducing waiting times, increasing citizen satisfaction, and boosting the productivity of the DMV's employees.
Wavetec's intuitive customer journey management solution allows citizens to enter a virtual queue via SMS, DMV website, or IVR, or through an on-site kiosk.
Challenges
It's the task people dread when they need to renew their license, or when a teen driver is ready to hit the road solo: waiting in line at the DMV.  The DMV faced a series of challenges that hampered the process of delivering efficient service to citizens; the DMV sought a solution that would help resolve all of its challenges effectively.
Long Unstructured Waits
Tennessee Department of Safety and Homeland Security witnessed long queues at the Examiner Counters. It needed a solution for managing customer flow and balancing load among Information Desk, Examiner counters, and DMV Self-service driver license kiosks as usually citizens lined up at the Examiner Counter.
Integration with Self-Service Terminals
The DMV further wanted to route a substantial number of citizens towards the DMV self-service kiosks as citizens who required express services and can pay through credit card also queued up at the Examiner Counters, even when they could conveniently use the self-service kiosk and get done in a few minutes.
Fully backend integrated system
They required an intelligent solution, to integrate with their back-end database and fetch data from it to automatically handle routing of citizens towards Information Desk, Examiner Counters, or self-service driver license kiosks in a balanced manner.
Automatic Routing of Customers
Tennessee Department of Safety and Homeland Security offers numerous services to citizens, however, the long list of services tended to confuse citizens. The DMV required a solution that would allow it to offer only relevant and specific services to each citizen. For example, they didn't want to offer license reinstatement service to a citizen who didn't have a Driver's license in the first place.
Holistic Experience
The DMV management had no control over virtual queuing which resulted in a large number of citizens showing up with virtual tickets, leading to long waits for walk-in customers. The DMV needed a technology solution that would minimize waiting times, allow citizens to get done with their DMV tasks quickly and enable employees to complete transactions efficiently.
Solution
Organizing
With Wavetec's solution, citizens save hours of waiting time each year by reserving their place in a queue before they arrive at the DMV service center.
Citizens can get a ticket to join a queue at their nearest DMV station in advance, either by:
using the Web Ticketing Module on the DMV website,
 
sending an SMS for ticket reservation or,
 
reserving a ticket by calling the DMV's hotline that uses IVR technology and assigns a ticket automatically.
Appointments
To effectively manage the daily customer footprint at the DMV effectively and slash customer wait times while driving increased efficiencies, Wavetec proposed the online appointments module that would allow citizens to join a queue online, so they can begin waiting wherever they want before they arrive at the office.
The system also smoothly integrates online appointments with walk-in citizens who are waiting in the queue and do not have appointments. 
Citizens who need appointments can easily choose time slots according to their preference and are served on a priority basis at the DMV, whereas Walk-in citizens can get a ticket from the on-site ADA compliant self-service ticketing kiosks installed at the DMV stations.
ADA Compliant Kiosks
Embedded and integrated with disability assistance controls, the ADA Compliant Kiosks accommodate users of assistive technologies and allow citizens with hearing or speech impairments to take a service ticket easily.
The ADA kiosk is designed to meet the requirements of wheelchair accessibility from a height and reach perspective; it has ADA-compliant screens and comes with a headset for audio instructions.
Customer Registration
Once at the DMV station, all citizens must check-in at the kiosk at the DMV Center.
Citizens who joined through web ticketing, text messaging, or IVR dial-in transaction must enter their appointment code at the kiosk and register their arrival with the system whereas walk-in customers print a manual ticket on the go.
At the kiosk, citizens enter their information or scan their Driver's, License Card. The kiosk is integrated with the back-end application "A-List" which verifies and validates citizen information.
It routes citizens towards the Information Desk in case they need information or should be vetted for some documents before they are served by the Examiner. The Staff at the Information Desk handles their queries and also issues tickets using software integrated with Wavetec's virtual appointment and ticketing solution.
Moreover, the kiosk routes citizens carrying the required documents and a credit card towards the DMV self-service driver license kiosks. Those customers who require the help of examiners, and do not have a credit card, and need multiple services, are routed towards the Examiner counters.
Thus the solution effectively handles the challenge of identifying citizens, verifying citizen data, offering pertinent services which a citizen is eligible to avail, and routing customer flow towards different touchpoints at the DMV station accordingly.
Advanced Workforce Management
The advanced workforce management module allows managers at the DMV to plan and allocate resources effectively and ensure streamlined service at the DMV station.
They can plan how many employees will serve in specific hours of the day and also define services for them in the order of priority of calling service, i.e. an Examiner can be assigned to provide Driver Services and Re-instatement both, but he may be calling Driver Services customers on priority basis and when no one is available, the Examiner may start calling reinstatement customers.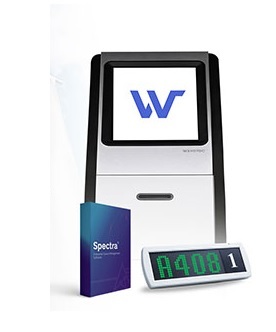 The module on the basis of workforce assignment by Managers determines the serving capacity of the branch. To balance the traffic between appointments and Walk-ins, it also provides a variable quota adjustment to managers for appointment slots for virtual tickets based on customer traffic, staff available, peak times, etc. 
Managers can decide what percentage of capacity should be made available for online appointments. This feature has given the DMV greater control over virtual ticketing by effectively balancing citizen load among Information Desk, Examiner counters, and DMV kiosks.
As customers with online appointments are served on a priority basis, this sometimes causes a backlog of walk-in customers. In such events, the priority serving feature can be disabled for a short period to serve walk-in customers first to ensure their wait does not exceed the (acceptable) average waiting time.
With its intelligent and advanced features, the solution has led to operational improvements and raised productivity levels at the DMV.
Engaging
To engage customers, a large Waiting Display is installed at the DMVs that show the ticket numbers waiting to be served against different service categories, waiting times, order of calling, and priority tickets. Different colors are used to highlight priority tickets as well.
As the serving process is transparent and fair, this helps reduce wait anxiety and frustration. 
Ticket Calling Displays are installed at smaller stations that alert customers about their turn and direct citizens towards the right service counter. 
These displays are also integrated with the existing MVN Digital Signage Network deployed at DMVs hence the displays at the DMV show ticketing statuses along with information to promote current safety/state initiatives, changes to regulations, and explain office procedures.

Measuring
At the end of service, customers give their feedback on Opinion Plus terminals which are integrated with the queuing system. Every transaction and feedback is recorded in reports; managers can check service levels live as well as through Wavetec's real-time reporting portal and Manager Dashboards.
The Advanced Business Intelligence and Reporting module allow management to generate custom reports to analyze workflow efficiency, peak times, waiting times, etc.
Wavetec solution provides in-depth analytics of customer behavior such as -
 
Service metrics on waiting duration,
The number of customers in queues, no-shows, walk-aways,
Service duration, and customer profiles/feedbacks.
These analytics allow DMV to fine-tune its operations for better performance.
Results
DMVs in Tennessee are now making the best use of their space with a Queue Management system that organizes visitors with virtual queuing solutions, booked appointments, mobile apps, IVR technology, and SMS alerts.
Initially, Wavetec did a pilot launch and deployed the system at 4 DMV stations, where teething issues were resolved, and the system was fine-tuned according to specifications laid out. Gradually the system was rolled out in 40 more stations to reform the DMV experience in Tennessee.
Queues are now structured; waiting times have reduced by almost 20%, customer flows are streamlined, virtual ticketing is controlled, customer satisfaction levels have risen and customer journeys are smoother now. More importantly, the workload balancing system has greatly helped improve operational efficiency at all DMV centers.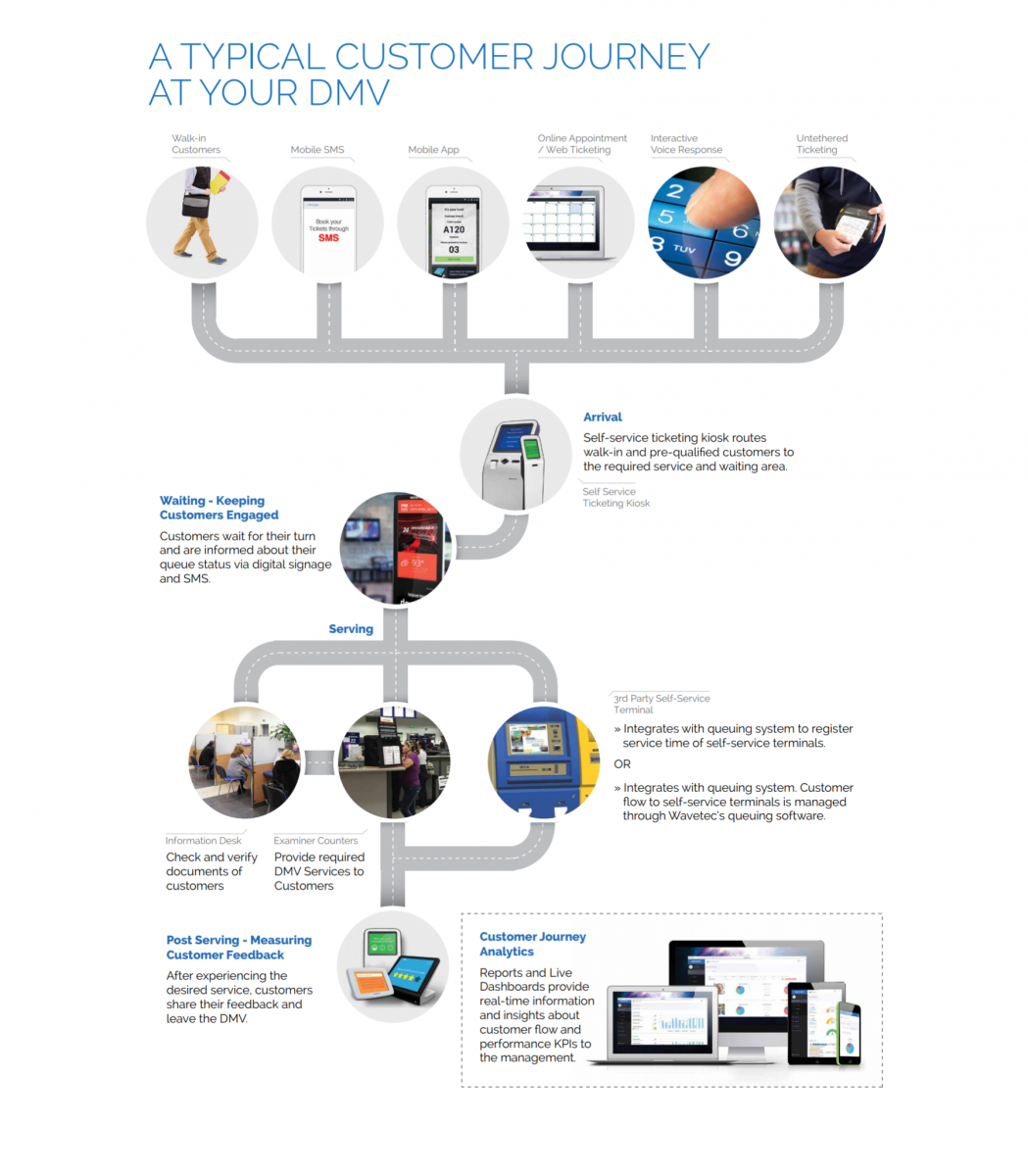 "With the understanding that DMV is an inherently customer-centric sector, it is an achievement for us to deliver a system that improved customer experience throughout the DMV network in Tennessee – Wavetec's solution is holistically integrated, and customized according to the complex workflows at the DMV and has completely transformed the DMV Experience,  said Tobias Bessone, Deputy CEO Wavetec.

About:
There are 159 DMV offices (Department of Motor Vehicles)  in the Tennessee State of USA for drivers' license renewal, vehicle registration, driving tests, car titles, etc.