Project Images: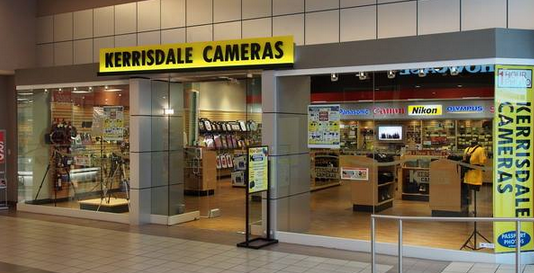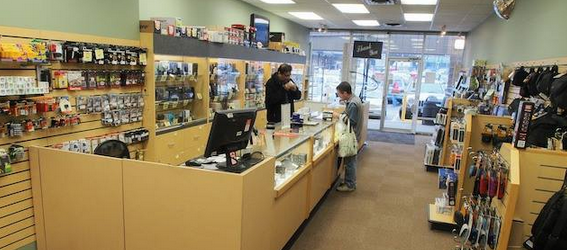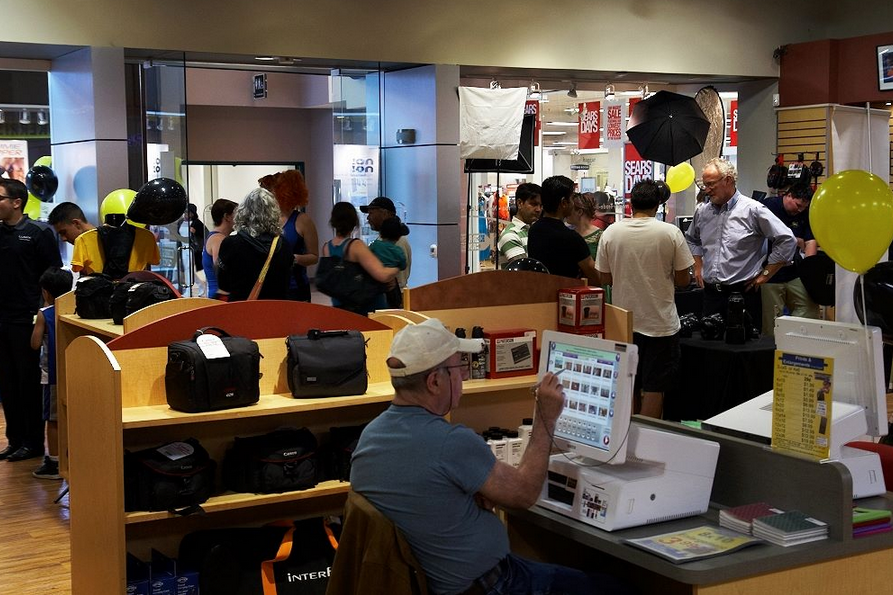 A British Columbia landmark since 1961, Kerrisdale Cameras, with 7 stores across Vancouver and Victoria, is a photographer's dream.  With everything photo-related from the latest digital cameras to the widest selection of used lenses, managing inventory can also be an accountant's biggest headache.
Since 1990, Bob Hudson, president of Kerrisdale Cameras, and the rest of his staff have relied on Aralco software to manage the store inventory and provide accurate information to their accounting department. After having worked at Visions, one of Western Canada's largest electronics retailers, for many years, Brenda Turnbull, Kerrisdale Cameras' office manager,  was impressed with Aralco's POS and retail inventory management software.

It surprised me to see how advanced their system was.  The features in the program were right on par with software that Visions used in their stores, and sometimes even better!

she said.  
To be compared so favorably to a custom-designed program for a large company is quite a testimonial to the power and scope of Aralco's software development.
Unlike other consumer goods, cameras and other electronic items pose a dilemma to retailers because as newer models with more features and lower prices are introduced, the higher-cost older products become more difficult to sell.  Manufacturers try to help retailers by providing rebates on the older items remaining in inventory so these savings can be passed along to the customer.  
The question then arises:  now that the cost has been effectively reduced, can the average cost still be accurate?  The staff at Aralco worked very closely with Brenda to come up with a method of dealing with this challenging dilemma.  The program was modified to deal with this, and the POS software is now able to support camera and electronics retailers with ease.
Results
The staff have found learning and using the POS system to be very straightforward.  The program is so full of features that Brenda feels that, in day-to-day operations, she only uses a fraction of what it is capable of.  The drill-down inventory lookup has not only saved Brenda a great deal of time but provides all the employees with valuable data at the touch of a button.
Bob Hudson, the president of the company, especially appreciates the real-time information he has access to.  Even though he was not a part of the p.c. generation, he has become very proficient at getting the data that he needs from Aralco to run his business. 
Everyone at Kerrisdale appreciates the support they receive from Aralco.  They are enthusiastic about the staff at Aralco, their knowledge, and the speedy response time.   

Although they are not a hardware company, they still go out of their way to help, even for our hardware crashes - all the support staff really made an effort to find a solution. 
I would definitely recommend Aralco Retail Systems to any business looking for a feature-rich point of sale and inventory control software.  It's a positive addition to any retail environment.

concluded Brenda.
About:
Founded in 1961, Kerrisdale Cameras has 7 stores in Greater Vancouver and Victoria in beautiful British Columbia, Canada. They are a family-owned and operated, full-line photographic retailer committed to providing the best selection and service in Western Canada. 
---