Project Images: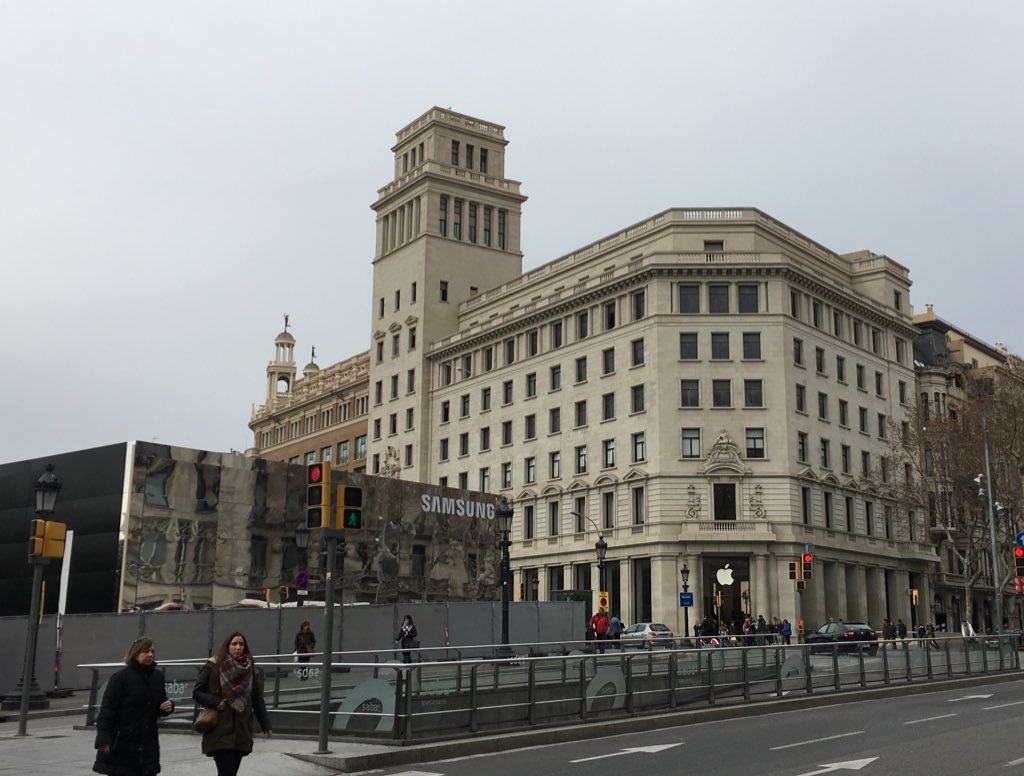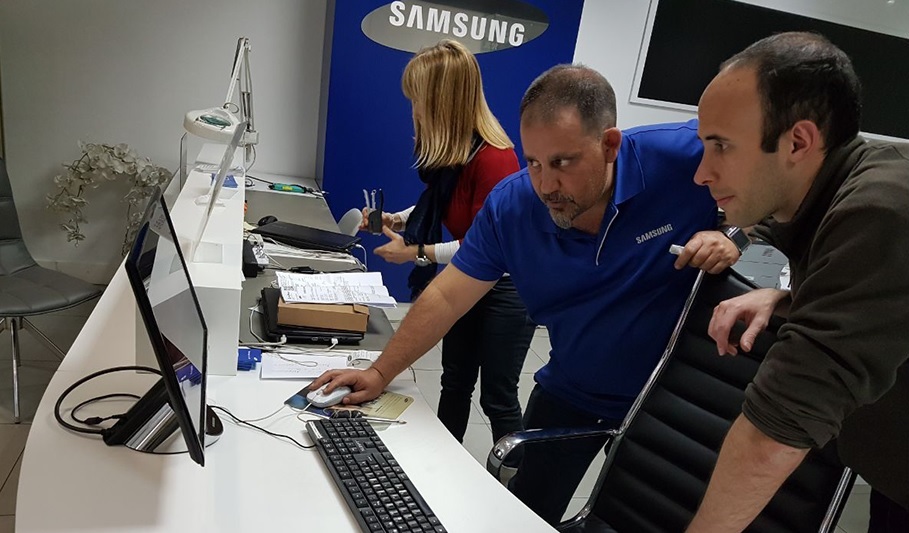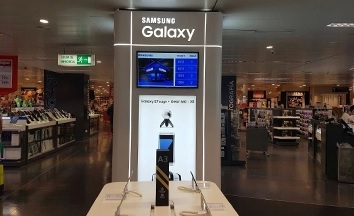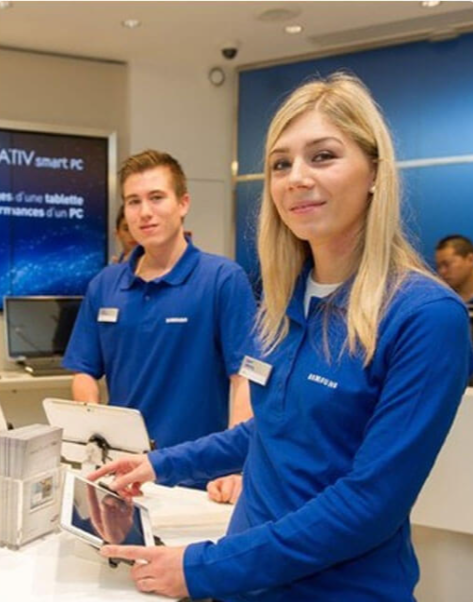 Industry:
Mobile Telecommunications, Home Appliances & Services
Wavetec reforms and streamlines customer journey
at Samsung service centers in Spain

The Challenge
In line with its approach towards enhancing customer experiences, Samsung Spain sought a solution that would streamline customer journeys at its retail spaces on the technology floors in shopping malls. Globally Samsung works with numerous retail & department store partners to showcase its products & solutions.
Being an electronics and smartphone giant, Samsung had an impressive customer footfall at its service centers in malls across Europe. All these service centers were managed with a conventional queuing system with basic -features and functionality.
Considering high footfall Samsung service team wanted to streamline customer flow via online appointments & walk-in customers. Moreover, with a growing customer base, increasing customer expectations, and the fast digitalization of retail spaces, Samsung needed a turnkey queue management system that allowed it to effectively manage customer flow during peak hours.
Prospective and new customers visit Samsung to check out and purchase the latest products, and to experience the feel of new mobiles or LCDs, whereas existing customers want a diagnosis for faulty or malfunctioning products which takes time as it's a long process to inspect, diagnose, and prepare receipts, and leads to queues in the stores.
In order to streamline customer service, and plan resources according to estimated customer inflow, Samsung required an online appointment system integrated with a queue management system that would enable it to prioritize customers based on the services they required and direct them towards the right counter accordingly.
Solutions & Implementation
Wavetec proposed and deployed an advanced queue management system with a customized online appointment module, on-site ticketing, and SMS notifications.
Customers who want to visit the stores to get their electronic devices checked could take an appointment via the website beforehand and reach at the scheduled time for quick and efficient service. The online ticketing website is linked to the official Samsung website and has a very quick and simple online appointment process.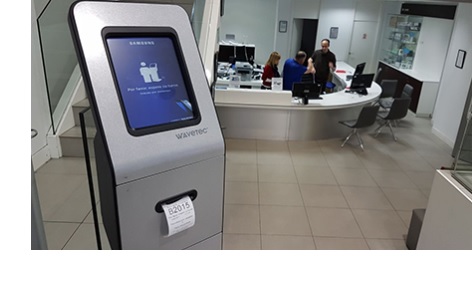 The system displays centralized statistics about walk-in customer traffic and customers with online appointments.
It provides standardized reports about waiting times, service times, and customers visiting the store at peak hours so that management can keep track of the customer flow patterns at the stores - the server is hosted on the cloud that allows the management to access the dashboard and reports from any remote location.
Currently, there are three service counters at Samsung stores; two counters deal with walk-in customers, while one counter deals with customers who booked online appointments.
When customers enter a Samsung store,
 
They take a service ticket from the Ticketing Kiosk and keep track of the ticketing status displayed on the signage screen while waiting for their turn.
 
Customers receive an SMS notification on their mobile phones when it's their turn to be served.
 
Tellers at the counters use Teller Station Units to call customers forward.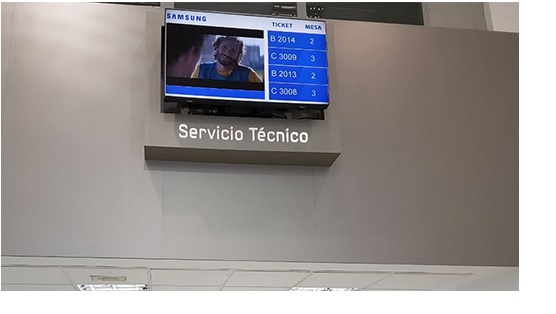 As part of a comprehensive solution, integrated Digital Signage was deployed at the stores to engage customers and inform them about the latest products and promotions while the customers wait for their turn.
Wavetec's solution is deployed at 8 Samsung stores in malls including Corte inglés – Plaza Catalunya in Barcelona and Avenida La Castellana in Madrid. Starting from the time when Samsung shared its customer flow issues with Wavetec, it took a short span of only two months to deploy a turnkey queuing solution with a customized online module at all Samsung stores.
Leandro Blank, GM Wavetec Europe stated, "Wavetec's robust solution has transformed customer journey at the stores, enabling Samsung's management to efficiently route and balance online appointments with walk-in traffic. We are proud to have deployed our solution at Samsung's stores to aid them in managing their customers better, but also managing their resources and operational efficiency better."
The Result
The new and robust system has seamlessly organized the customer flow at Samsung's outlets. Customer journeys are streamlined with uniform distribution of clients throughout the day and avoiding bottlenecks at peak hours.
Wavetec's new queue management system allows the tellers to manage customer traffic at peak timings and provides customers a new way to get served at their desired time via web appointments.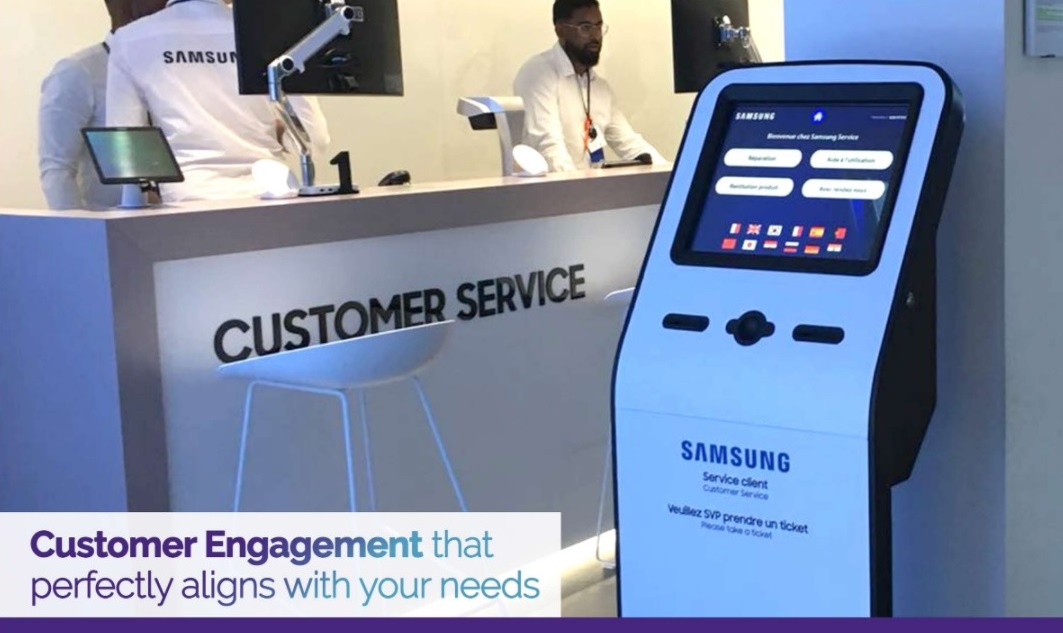 About:
Samsung is a global information technology leader that manages more than 200 subsidiaries around the world. The company's offerings include key mobile telecommunications products like smartphones and tablets as well as home appliances such as TVs, monitors, refrigerators, and washing machines.
Samsung pledges to create and deliver quality products and services that enhance convenience and foster smarter lifestyles for its customers around the world. Samsung is dedicated to improving the global community with a vision to "Inspire the World, Create the Future" for a world full of richer digital experiences.