Project Images: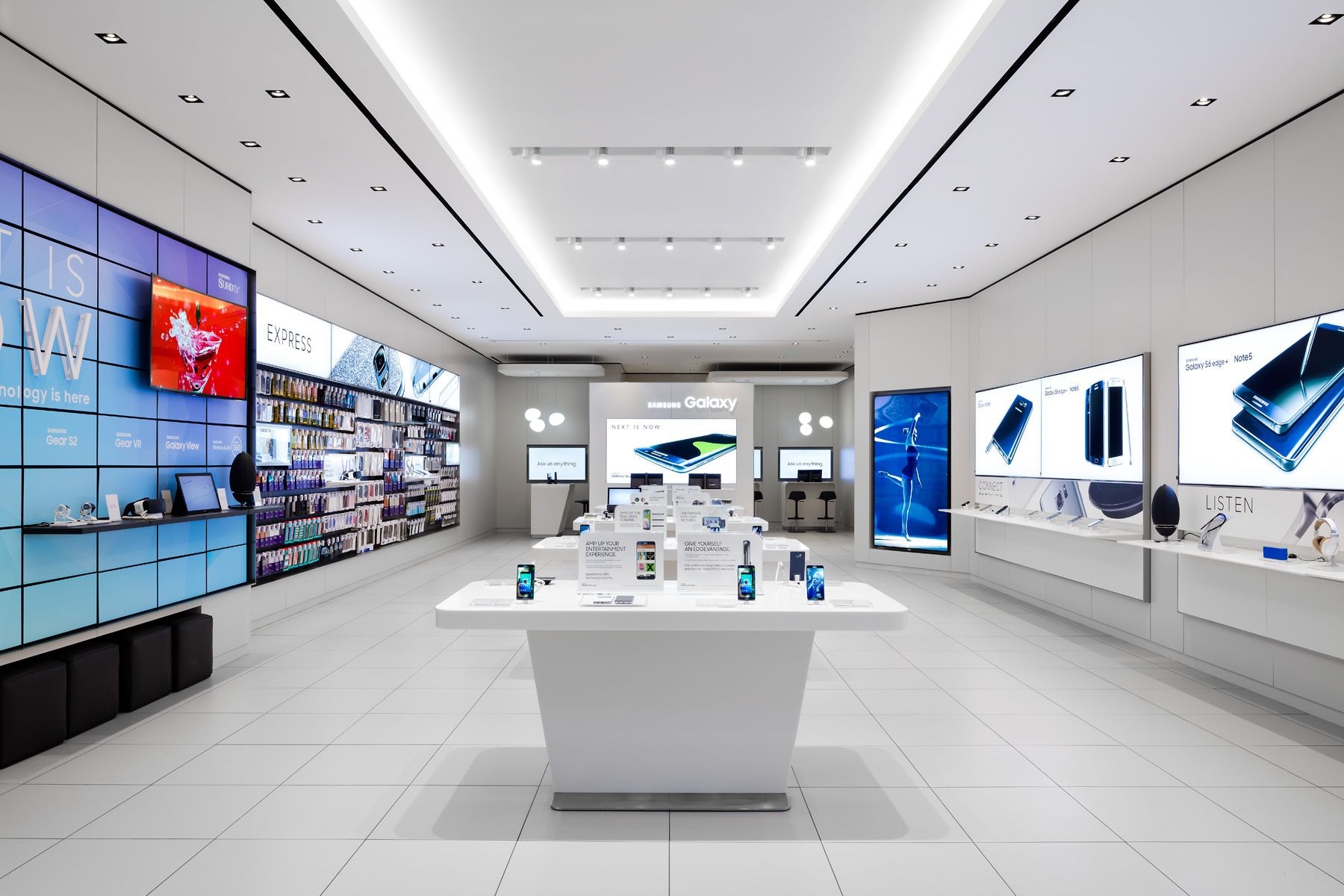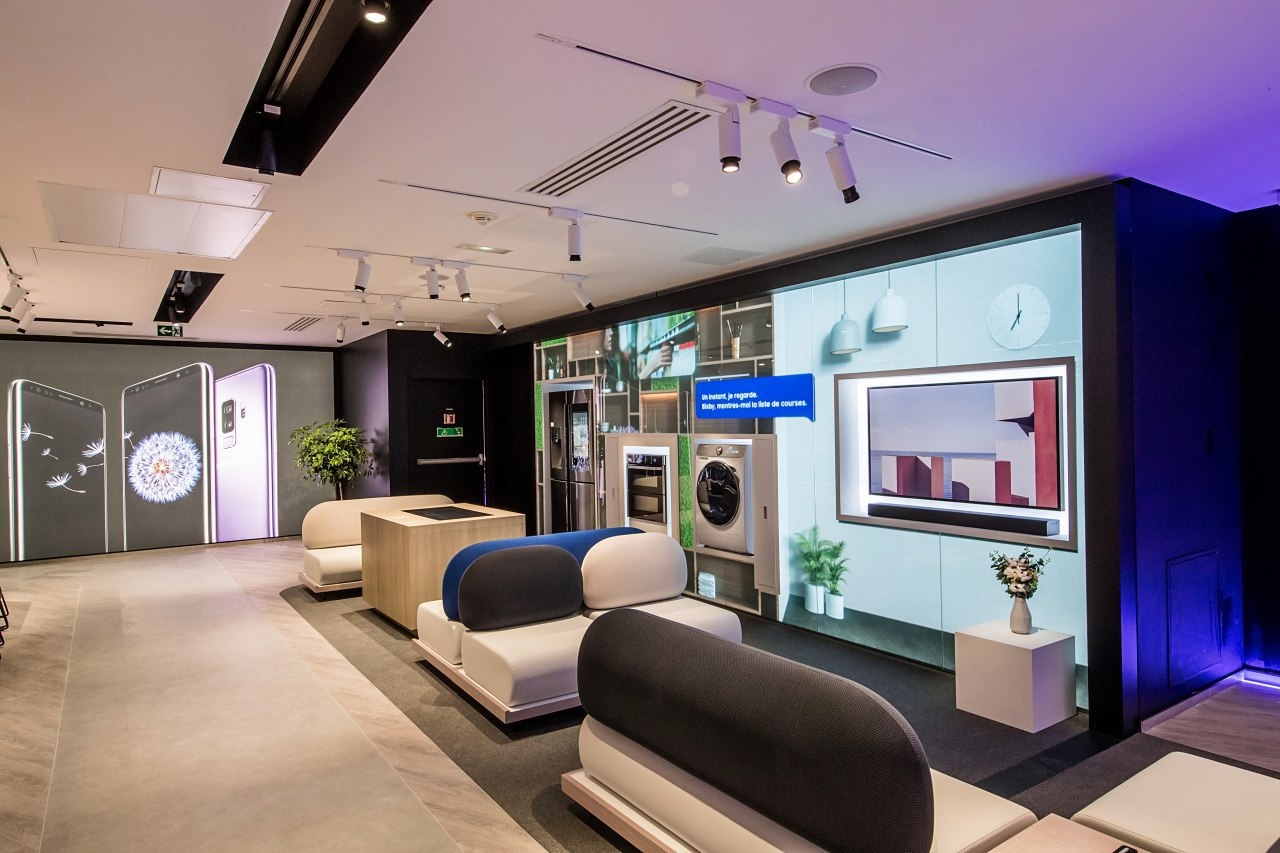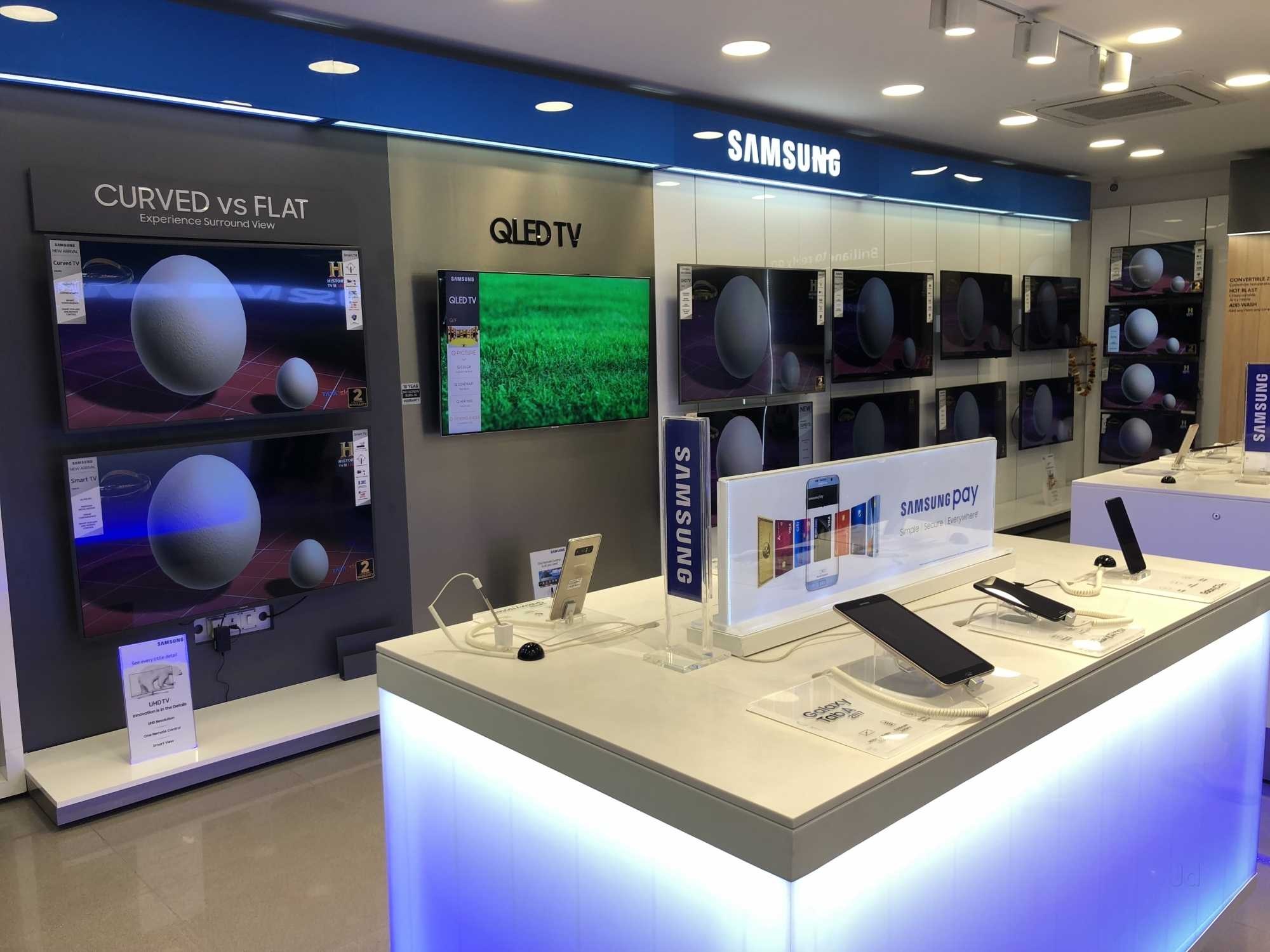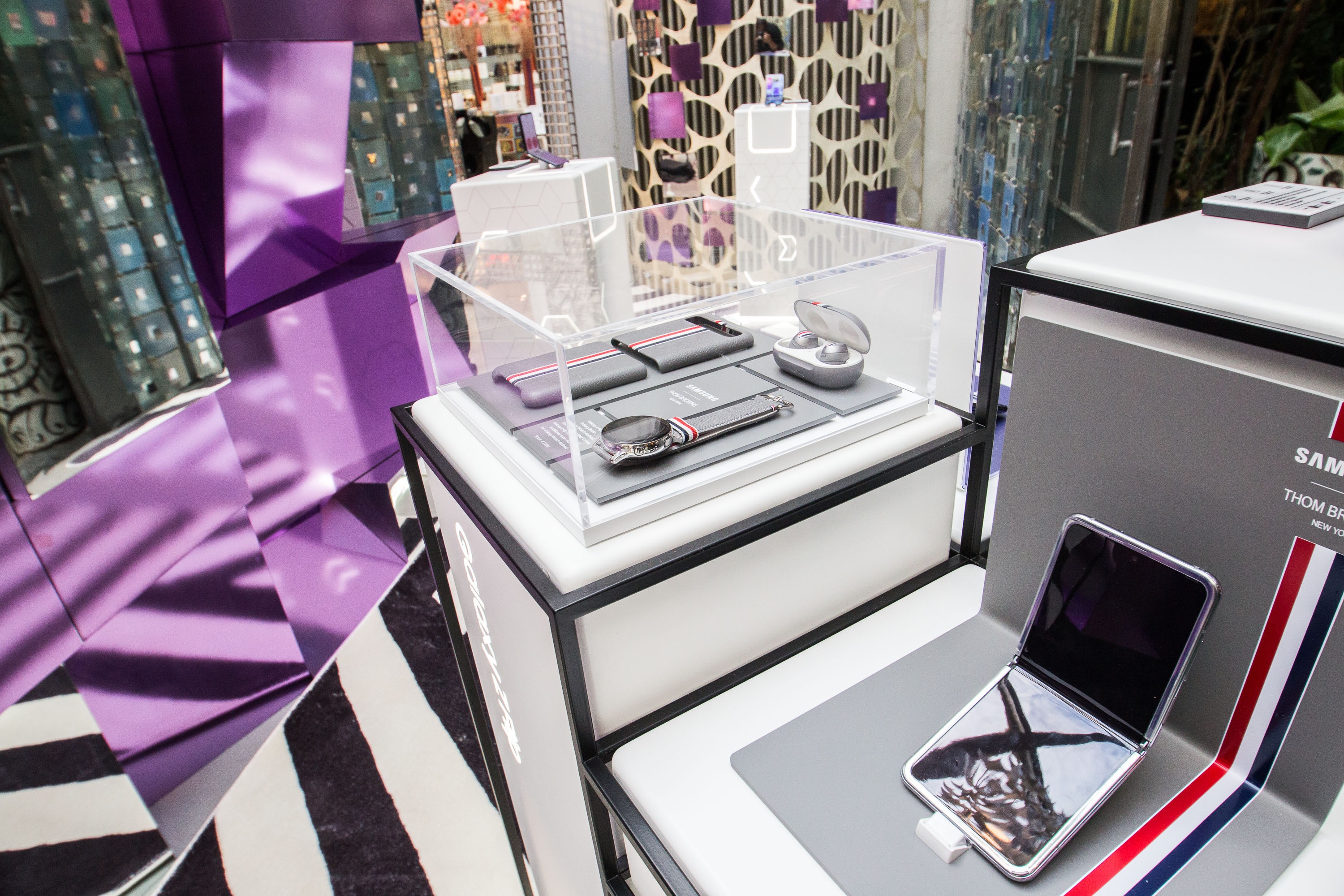 Industry:
Mobile Telecommunications, Home Appliances & Services
Wavetec has deployed Queue Management Systems (QMS) in prime Samsung stores at Champs Elysees, Paris, France, Two Rivers Mall, Nairobi, Kenya. Other locations include Callao in Madrid and Plaza de Cataluña in Barcelona, Spain. These locations see a major influx and Wavetec's solutions help streamline the customer journey to best manage the walk-in customers.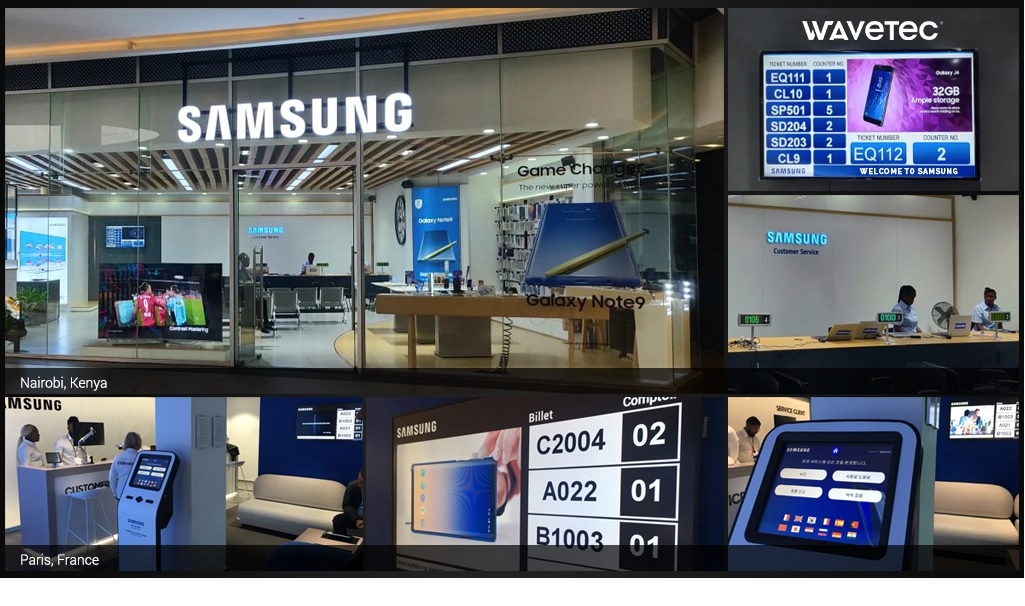 Wavetec's Queue Management System uses Spectra technology to manage all the processes in the customer flow. The solution helps Samsung better serve their customers by reducing wait times, walkaways and ensuring customer satisfaction. The management can now monitor the entire queuing flow through Spectra Dashboard; a platform providing comprehensive reporting tools and graphical representation of data.
Real-time reports are accessible through a secure, centralized system. Spectra also provides Key Performance Indicators such as avg. service time, avg. waiting time and the number of people waiting in queues at any given point. This allows the management to make prompt decisions and ensure exceptional customer experience in every retail outlet.
The system starts when a customer visits an outlet. The customer can take an appointment prior to the visit via Wavetec's Mobile-Q solution, integrated into the Samsung application or he can take a ticket directly from the Ticket Dispensing Kiosk installed at the entrance of the store and wait for his turn. Alerted through the Digital Signage, he is guided towards the respective counter to avail the service.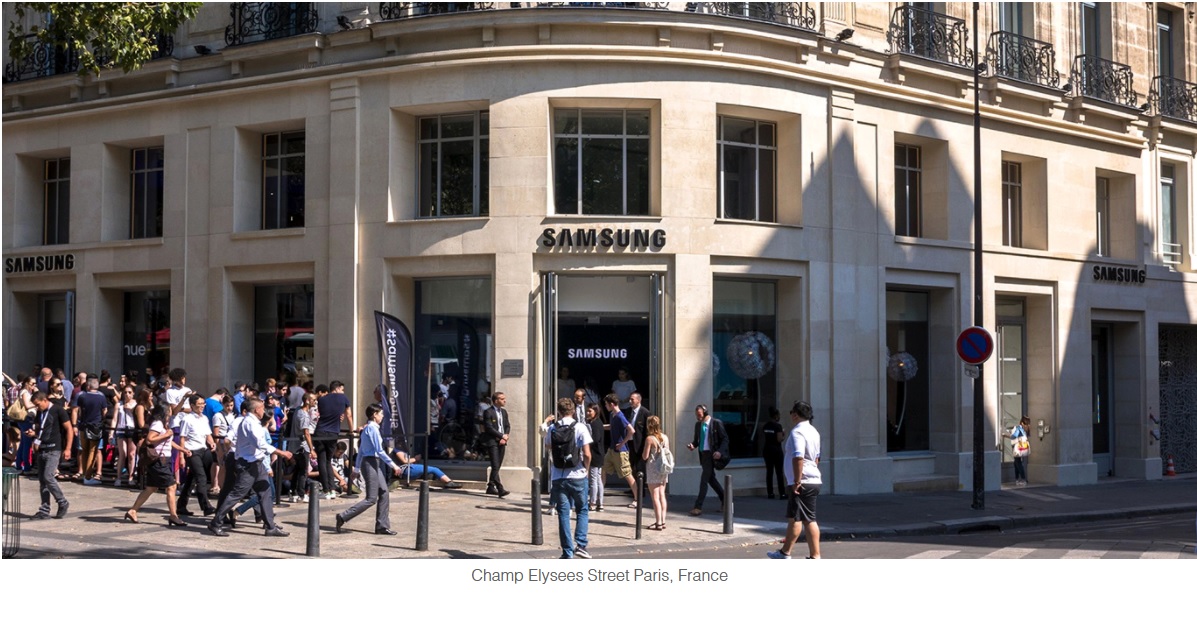 Wavetec's Queue Management Solution has driven operational efficiency for leading banks, retail chains, and hospitals. Prior installations have brought immense benefits to the South Korean electronics giant. With the help of Wavetec's solution, Samsung stores have improved flow management, promoted targeted ads and increased customer satisfaction.
Previously, these installations were executed in several countries ranging from Samsung's Service Centers in UAE, Jordan, Kuwait, Lebanon, and Spain to Saudi Arabia, Bahrain, Qatar, Nigeria, and Kenya. Wavetec aims to reform the retail service model with automation in the process and enhance the customer experience.
About:
Samsung is a global information technology leader that manages more than 200 subsidiaries around the world. The company's offerings include key mobile telecommunications products like smartphones and tablets as well as home appliances such as TVs, monitors, refrigerators, and washing machines.
Samsung pledges to create and deliver quality products and services that enhance convenience and foster smarter lifestyles for its customers around the world. Samsung is dedicated to improving the global community with a vision to "Inspire the World, Create the Future" for a world full of richer digital experiences.