Project Images: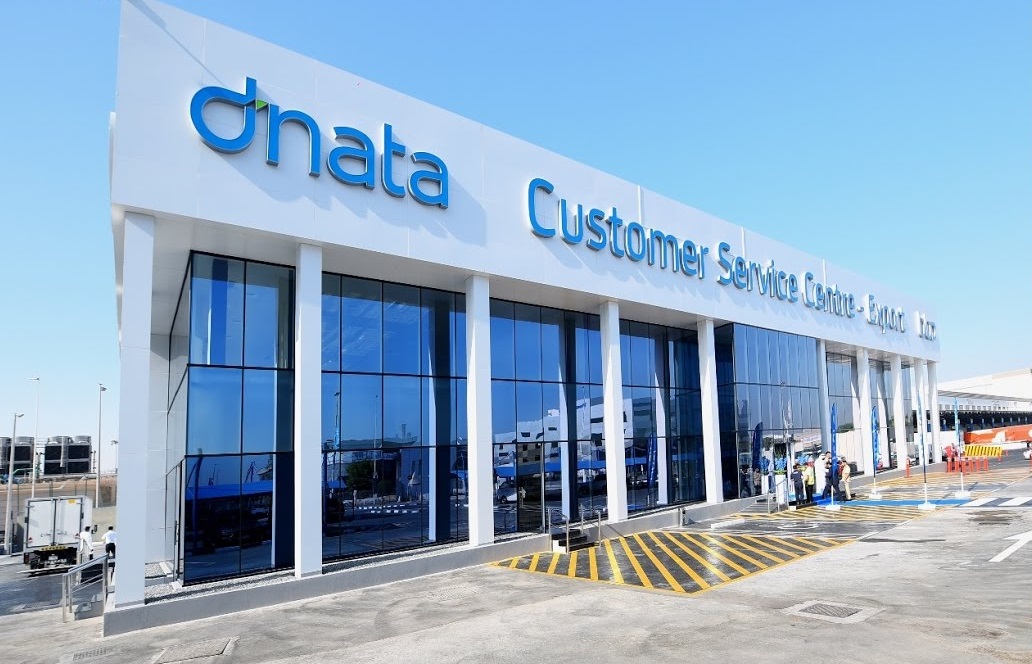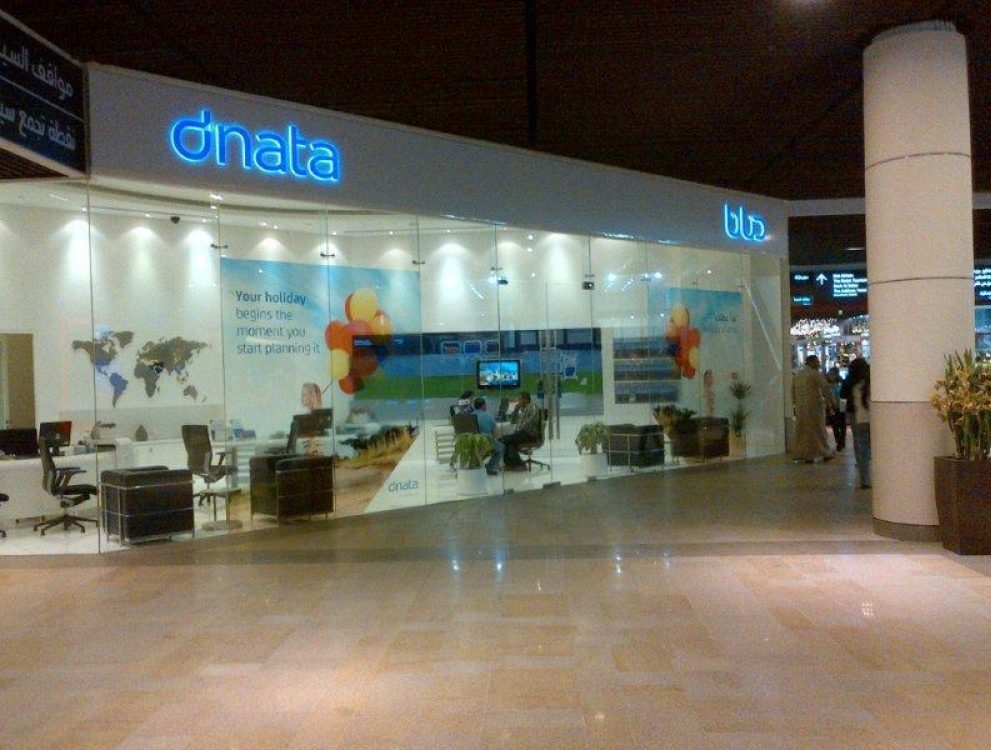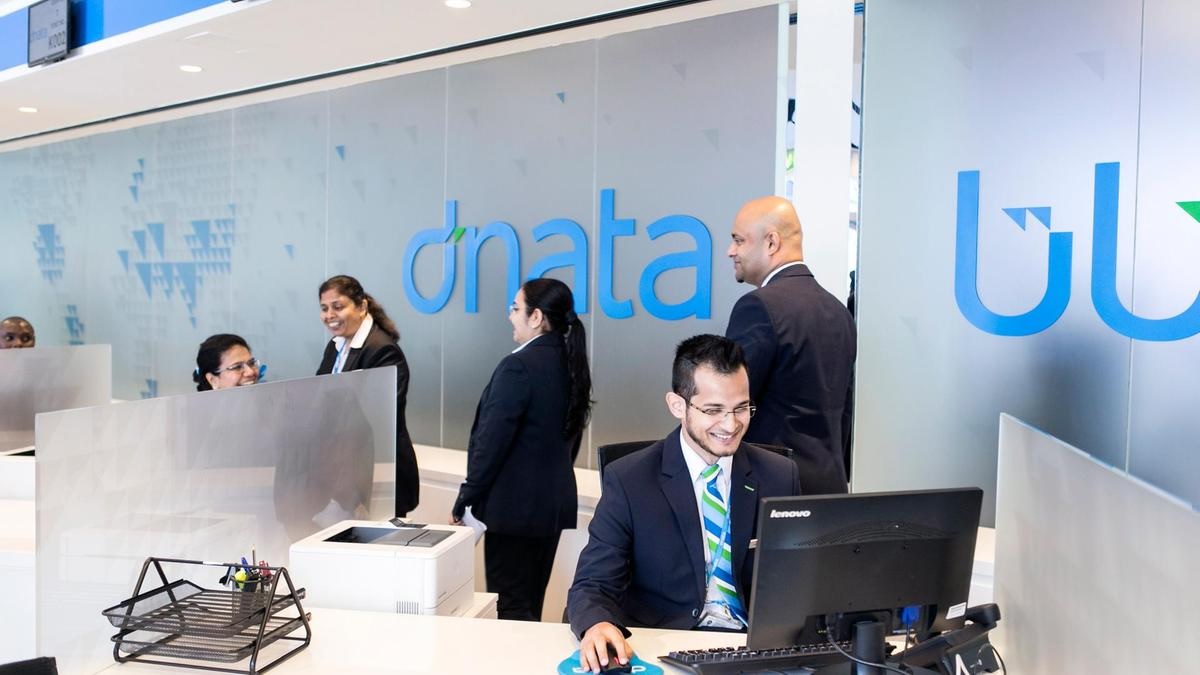 Wavetec transformed digital signage management at Dnata Travel

Challenge
Dnata Travel was in the process of renovating the customer service area at its Head Office on Sheikh Zayed Road, Dubai and as part of its commitment to engage customers and create delightful experiences at its service centers, the management wanted a futuristic signage solution to keep customers engaged and informed while they wait to be served.
Previously, the digital signage solution at Dnata service centers operated through a DVD system, whereby the administration had to replace the DVD in each service center when the screen content had to be changed. Changing and managing digital signage content was a great hassle and resulted in wastage of time, efforts and resources.
The management wanted to show a combination of airfare rates, temperature, time, video and images on their screens, which wasn't a possibility with the last system.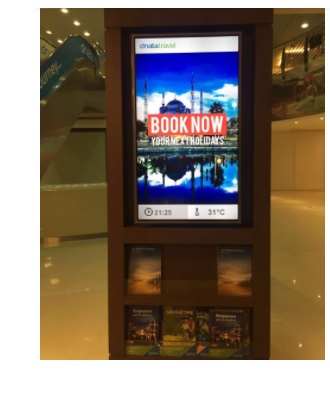 Wavetec revamps Digital Signage at Dnata Travel
Considering the organization's requirements and specifications, and the kind of experience that Dnata Travel aimed to create, Wavetec proposed an innovative and cost-effective digital signage solution to amp up customer engagement at its service area.
Wavetec suggested a real-time, centrally managed and configurable digital signage solution that would allow content to be changed on the fly and be updated in real-time.  Wavetec's 2nd Gen Quad Core Android media player with Ultra HD display and 4K resolution comes with the following features:
Plug & Play Device
Allows scheduling centralized real time updates
Real-time content alteration
Flexible template design & scheduling
Distributes content to different displays
Centrally managed and configurable
Multiple Donatello Player connectivity for variety of displays
Display Currency / Forex rates, RSS Feeds, Financial Tickers, Weather & Time
Wavetec's digital signage software and hardware allow  the management of Dnata Travel to manage and schedule different airfare rates, temperatures at different locations, time, promotional ads, and seasonal videos simultaneously from a central location and display them across all Dnata Travel offices in UAE
Wavetec has installed two 75" and two 50" digital signage screens at Dnata Travel Service Center on Sheikh Zayed Road, which are powered by  Donatello Digital Signage Player, and will be revamping digital signage at its other service centers in the following months. Wavetec effectively transformed the way content was displayed, scheduled and managed at Dnata Travel service centers; the new and modern solution has helped the organization create engaging experiences for clients and provide them information about services, promotions and airfares while they wait.
About Wavetec
Wavetec is a leading player in the Digital Signage hardware and software solutions' industry and has an impressive experience of reshaping digital signage at telecoms, banks, government offices  and airlines globally.
About:
Dnata Travel is the biggest provider of travel services and products for retail and business customers for the Middle Eastern market. Based in Dubai, it is a business segment of Dnata, and a part of The Emirates Group.
With its aim to be the most admired global air services provider, Dnata Travel strives hard to attain customer service excellence. The organization's management is focused on delivering delightful customer experiences at its customer service centers.  Dnata Travel is a leading brand that customers trust, and has won industry leading awards and accreditations in the last few years.
Dnata Travel provides comprehensive travel services for individuals, companies and travel trade across 66 countries. Managing everything from business and incentive travel to worldwide tour operations including leisure, sports and active holidays.