Project Images: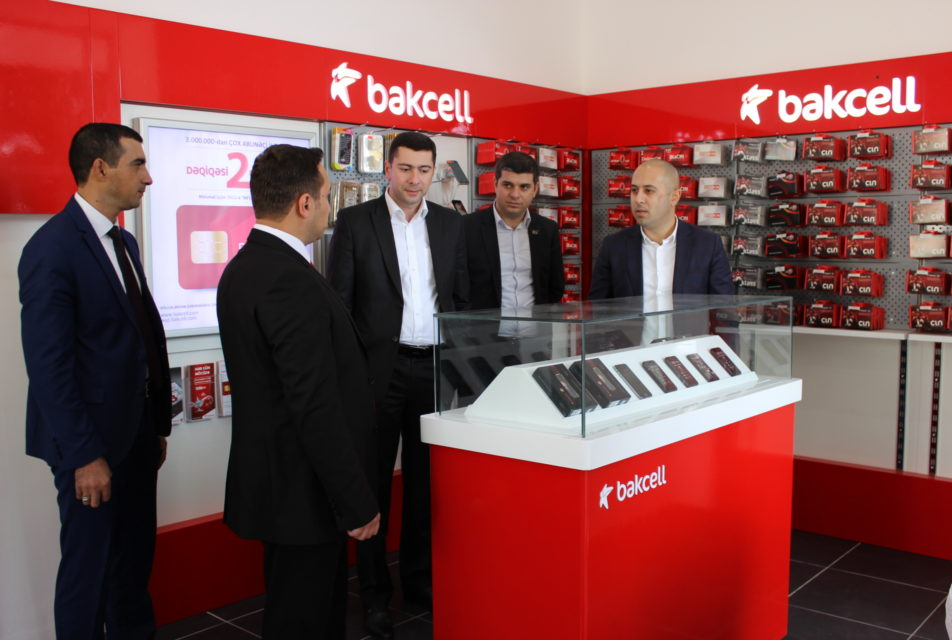 Azerconnect personalises and centralises their information systems for a seamless user experience, powered by Spectra
A

budding

relationship
In December 2019, a collaboration of Wavetec's sales team and their partner approached Azerconnect hoping to make them aware of the benefits of Wavetec queueing and management solutions. Having merged two companies, two sets of data and two different management styles, they needed an optimised and tested solution.
One of their main requirements was personalised web-teller stations, which would then be integrated with Wavetec's Spectra platform offering dashboards for a centralised information experience.
In addition to the above, they were also outfitted with Donatello digital signage solutions so that information could be displayed to the visitors in an orderly and timely fashion. All in all they bought solutions for 49 branches, with an upcoming 41 yet to be equipped!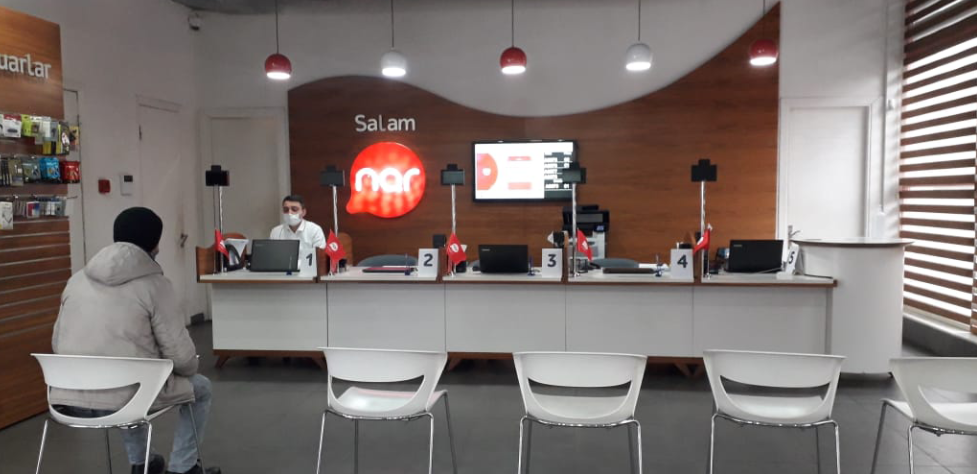 The

Azerconnect

touch
Part of their need-specific customisation of the solutions was a customer priority-serving system. Given the level of priority (7 levels), the system would arrange the call order. No customer would wait more than 30 minutes, and the next-in-line would be automatically called. Over time, the system has been designed to move customers up the levels as their engagement with Azerconnect increases.
Additionally, in order to gather important feedback information, an SMS feedback system has also been installed.
Insight into Spectra Enterprise solution
Wavetec's Queue Management System is powered by Spectra, an enterprise software that integrates with all peripheral devices to minimise customers' efforts across all channels and touchpoints. This ensures a seamless experience every time a customer visits Azerconnect branches. This system can also be tailored to the specific needs of the client.
Key features

of Spectra Dashboards
– Centralised reporting and information system 
– Real-time business intelligence reports
– Real-time staff performance reports 
– Industry benchmark reports 
– Live dashboards allow for immediate action
– Central monitoring and control of branch operations
– Voice recording options available 
Benefits
– Improved KPIs as avg. service time and avg. waiting time decrease
– SOPs followed
– Improved customer experience 
– Improved and optimised staff productivity
– Maximised multi-channel content strategy and increased marketing reach
– Inform customers and staff in real-time
– Increased piece of mind, safety
Key features

of Digital Signage solutions
– Real-time display of important safety information regarding Covid19 and occupancy limits
– 24/7 access to content management and scheduling 
– News tickets, weather, RSS feed widgets and more customisable options 
Benefits 
With its high quality displays, signage player and software, Wavetec's signage solutions offer:
 
– Reduction of perceived wait times
– Ease of deployment, use and accessibility
– Dissemination of real-time information on products, services, safety announcements
– Directing of foot traffic to their respective areas
– Extra revenue generation opportunities through advertisement 
The results
If the years of trust and client loyalty are not enough proof, Azerconnect has found that while using Wavetec solutions, they have experienced improvements in the areas highlighted by their management. Conversion rate and continued client loyalty depend on the success of such factors. 
While Azerconnect serves the companies of Azerbaijan with communication and technology services, they need to be sure that their database is secure and provides relevant data in a seamless and frictionless manner.
Their customers had to be served well, on time and securely. They needed a queueing and management partner they could rely on to reduce queues with a priority calling system, and direct foot traffic correctly with signage. Serving their management needs is a working privilege.
About:
Azerconnect has closely followed global trends like digitisation and digital transformation. Dedicated to providing services and solutions to corporate clients in the ICT market, they highly value sustainability, innovation, personalisation and centralisation of information. Azerconnect manages Bakcell and NAR Telecom, and the need for centrally organised information systems is personally important to them.