Project Images: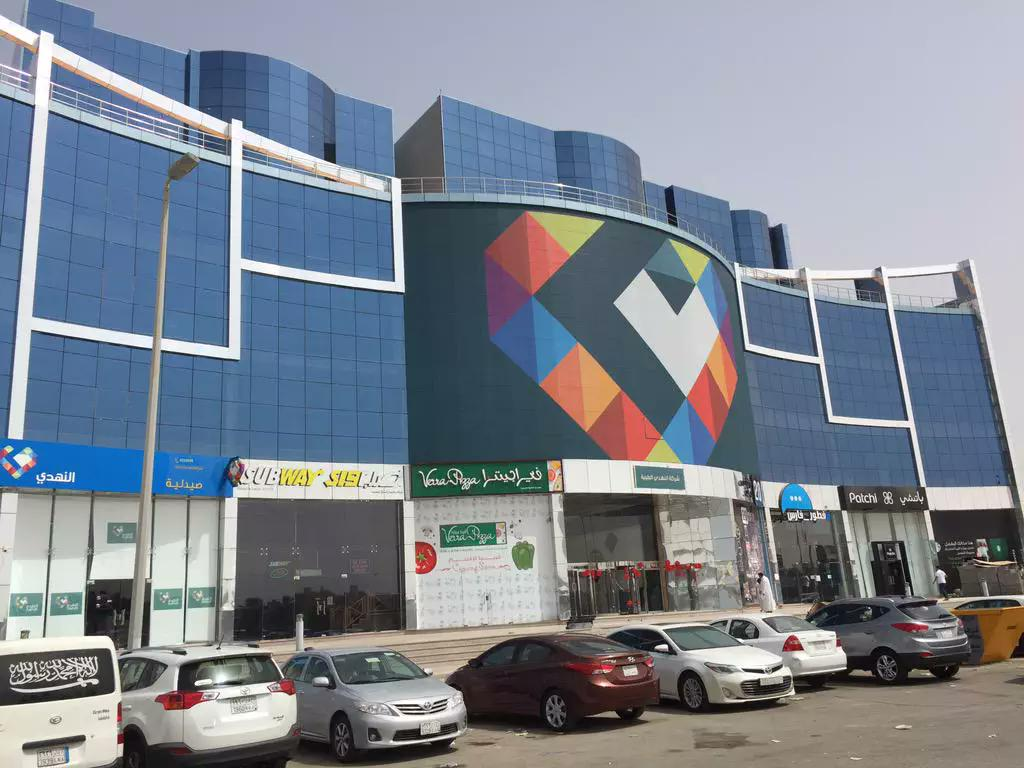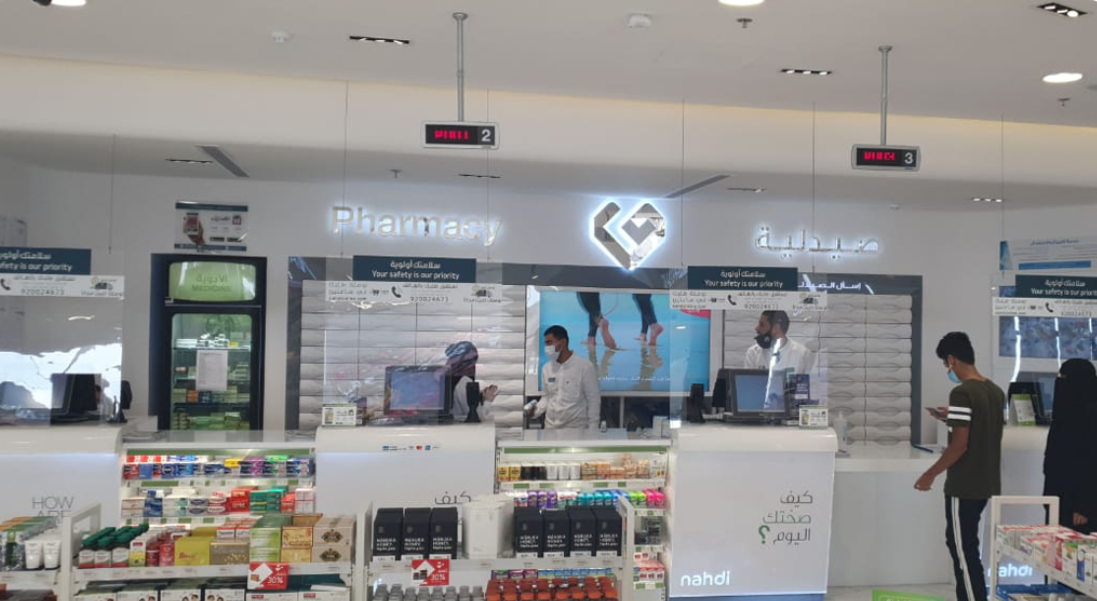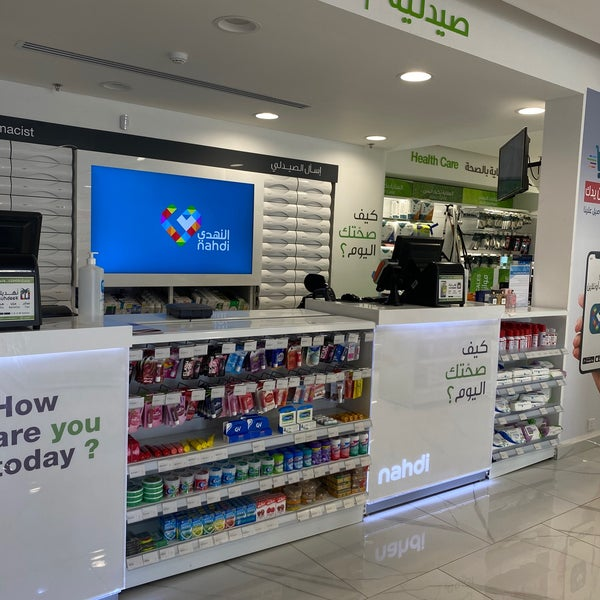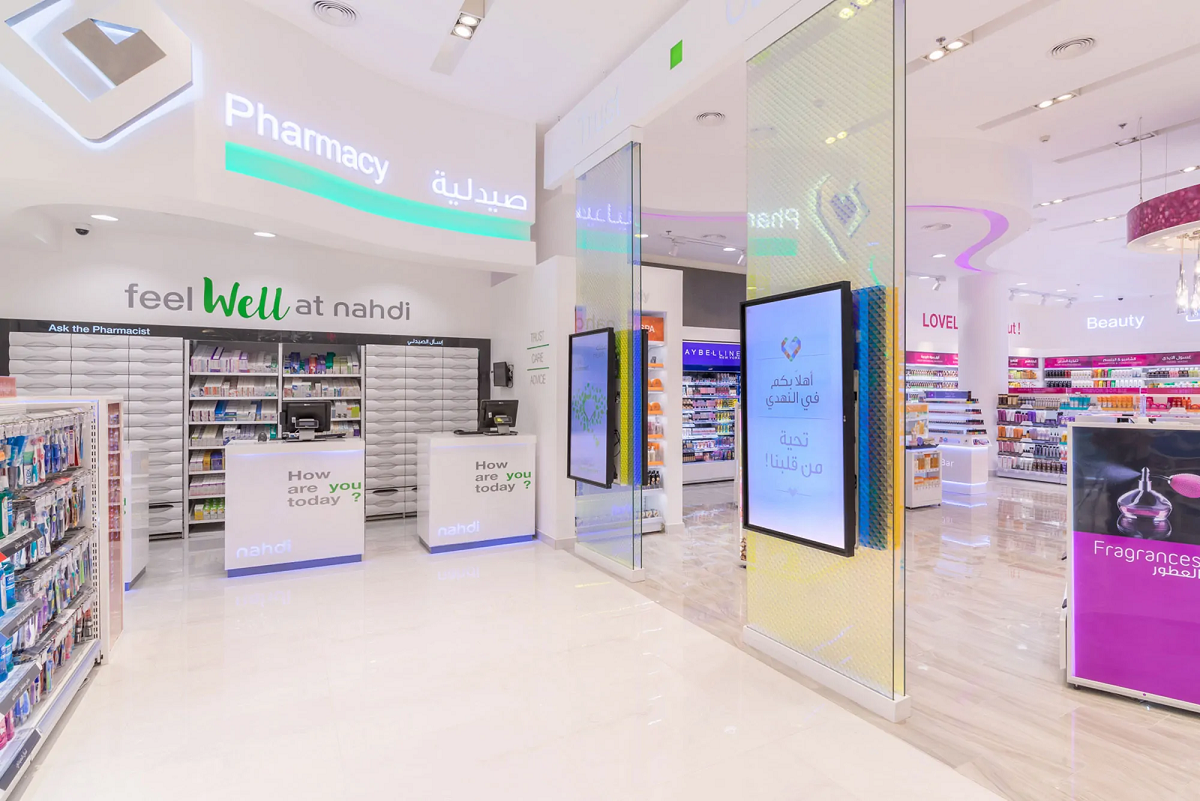 Location:
Saudi Arabia | WAVETEC QMS

Nahdi Pharmacy
leverages

Wavetec

 Queue
Management 
to enhance Customer Experience
Nahdi Medical Company spans various demographic groups, as they cater to the medical needs of all those who trust their services – especially the large immigrant working population that lives there.
And in light of the current health climate, they are also amongst healthcare pioneers in facilitating virtual and contactless queueing for their customers, using Wavetec's WhatsApp Queueing solution.
Phase One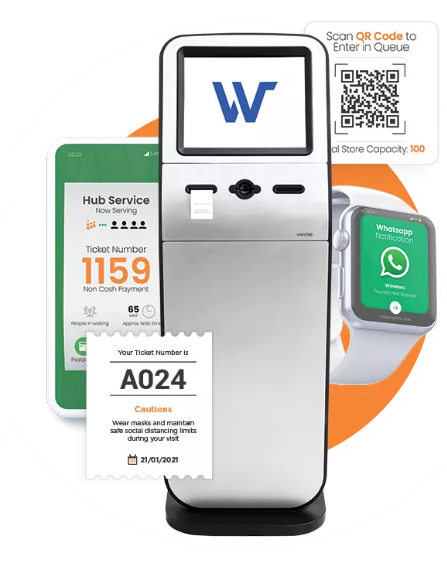 The first phase began with the deployment of Wavetec's classic Queue Management package, which included:
17" Ticket Dispensing kiosk with a dual printer

LED displays for the waiting area

Web TSUs

Spectra Reporting and Dashboard solutions
These were installed in over 10+ branches initially, including 2 each in Jeddah and Riyadh, as well as in Taif and Madinah.
Phase Two
With the outbreak of Covid-19, and the pressing need for a socially distanced and occupancy-limit adherent solution.
Wavetec's latest offering was pitched to them and it fits so well with their goals and aims that branches nationwide were outfitted with WhatsApp Queuing, integrated with Spectra Reporting and Dashboards solutions.
An added Customer Feedback solution ensures that there is a direct line of contact between Nahdi and its clients. The analysis of this data can aid in optimizing resource allocation and addressing concerns.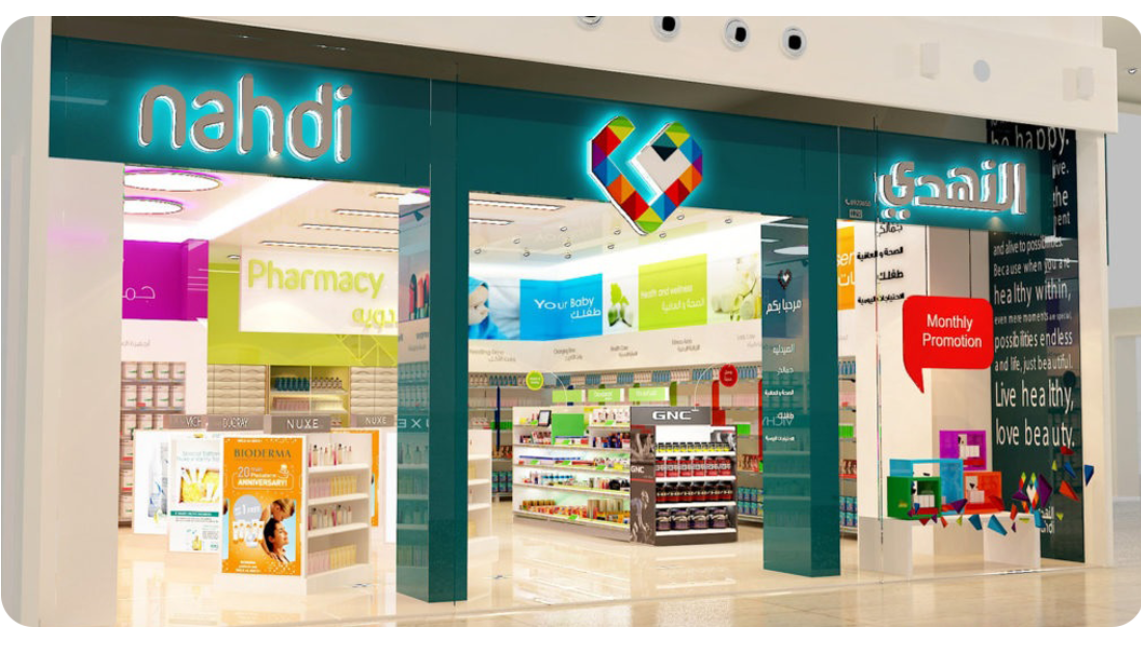 Customer journey
With a Ticket Dispensing kiosk installed and a WhatsApp Queueing solution adopted, Nahdi serves both digital and non-digital clients. And given that Kingdom of Saudi Arabia has a large immigrant labor and expatriate population, this is a step toward increased access and convenience.
digital clients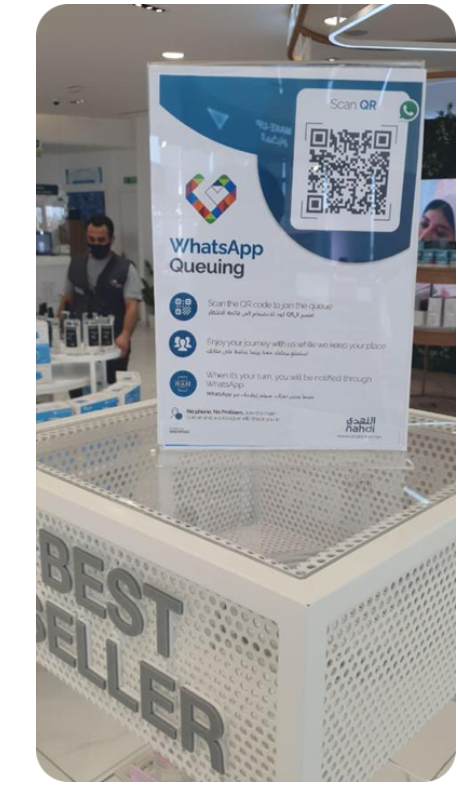 For digital clients, the customer scans the QR code displayed by the store or at the entrance.
They:
Receive a welcome message on WhatsApp, initiate and start the chatbot,
 
Select their preferred language, and the service they would like to have – Prescription, Refill, etc.,
 
Wait remotely at a nearby cafe and receive real-time notifications about their position in the queue and the remaining wait time.
Once it is their turn, they will be informed via WhatsApp chatbot to proceed to the entrance and the counter to be served.
Non-digital clients

As for a non-digital client, the customer proceeds to the nearest kiosk upon arrival.
Simply:
. Selects a service on the touchscreen,
. Collects the dispensed ticket, and
. Waits for their number to be called out or displayed on the digital signage screens.
​

Benefits
Wavetec's Queueing system allows for:
Real-time notifications

Conversational chats

Contactless queueing

Occupancy limits

Safe retail experiences

Social distancing

The improvement of customer experience

Shorter and quicker queues
Additionally, the analytics and reporting supported by Spectra facilitate real-time information. This ability to compile current data helps identify problems and inefficiencies quickly; allows for informed policy formulation and the chance to map the patient journey for optimized resource management.
Easy to use, convenient and virtual - WhatsApp Queueing is a solution of the present, tailored to your specific needs.
About:
Headquartered in Jeddah, Nahdi Medical Company is one of the biggest retail pharmacy chains in Saudi Arabia, with almost 1000 branches in 145 cities nationwide. As a 'community' pharmacy, they take it upon themselves to both supply medical supplies and educate their customers on health issues, their awareness, and prevention.
Visit Nahdi Pharmacy