When inventory is not available in the current location, the store employee can choose to sell it from another location if they have permission to do so in Aralco POS. 
Aralco POS can be configured to "check for quantity" whenever an item is scanned, primarily to prevent a negative stock balance. Hence when the scanned item is out of stock, Aralco POS would prompt for authorization to oversell  the item or sell it from other locations.
Sales are credited to the selling store and inventory is removed from the "Sell From" locations automatically. With this awesome feature, store employees need not make adjustments to transfer goods from and to another location. 
Sell Quantity From Another Location
when the item is not in stock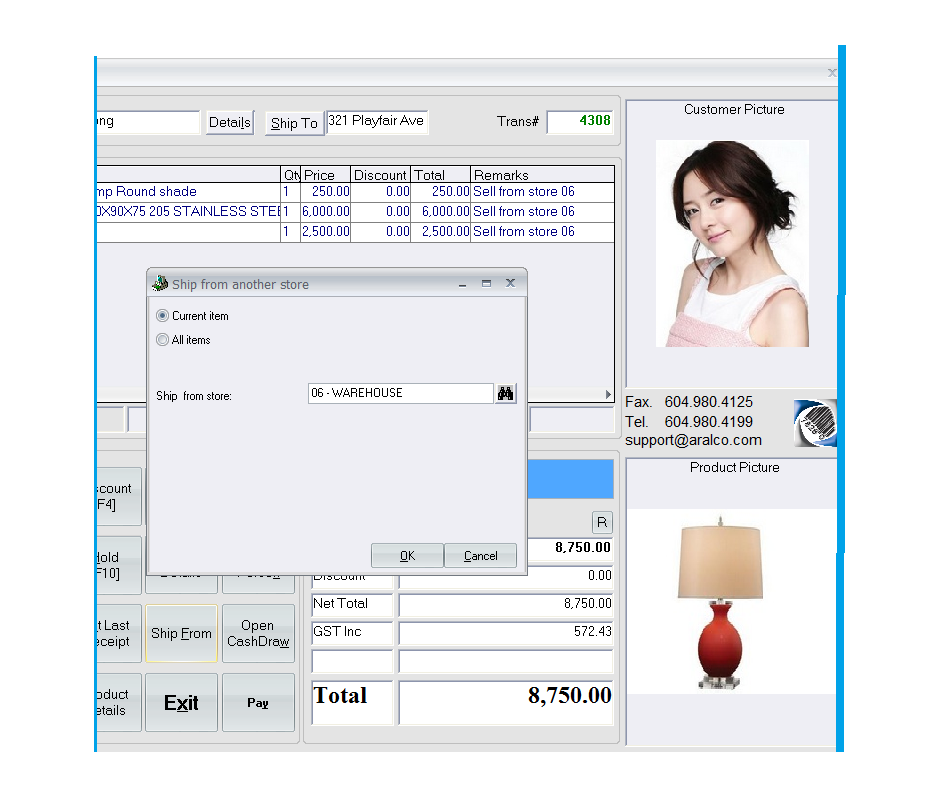 sell from

warehouse

 

In furniture retail showrooms, bulky items such as sofa, beds, mattresses usually have one display set each and are shipped from warehouse locations for delivery when sold.

For such an environment, Aralco POS supports a permanent "sell from" location for cases where a store does not have its own inventory and uses another location to ship from (usually warehouse).

 

 

---