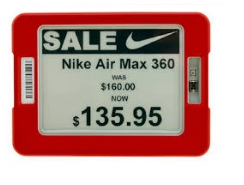 With the in-store Aralco's Electronic Shelf Label  (ESL) Interface, product information such as MSRP prices, description, categories, bar code number sets, promotion names, and prices, etc are uploaded to the ESL's in-store server which in turn broadcasts these data to the electronic shelf labels.
These are connected via secure Infrared technology or the two-way radio frequency (RF) which supports up to 30 m's transmission distance.
This integration offers retailers a complete solution with its high definition, instant update, lower-cost display and it provides in-store shoppers a much better buying experience. 
---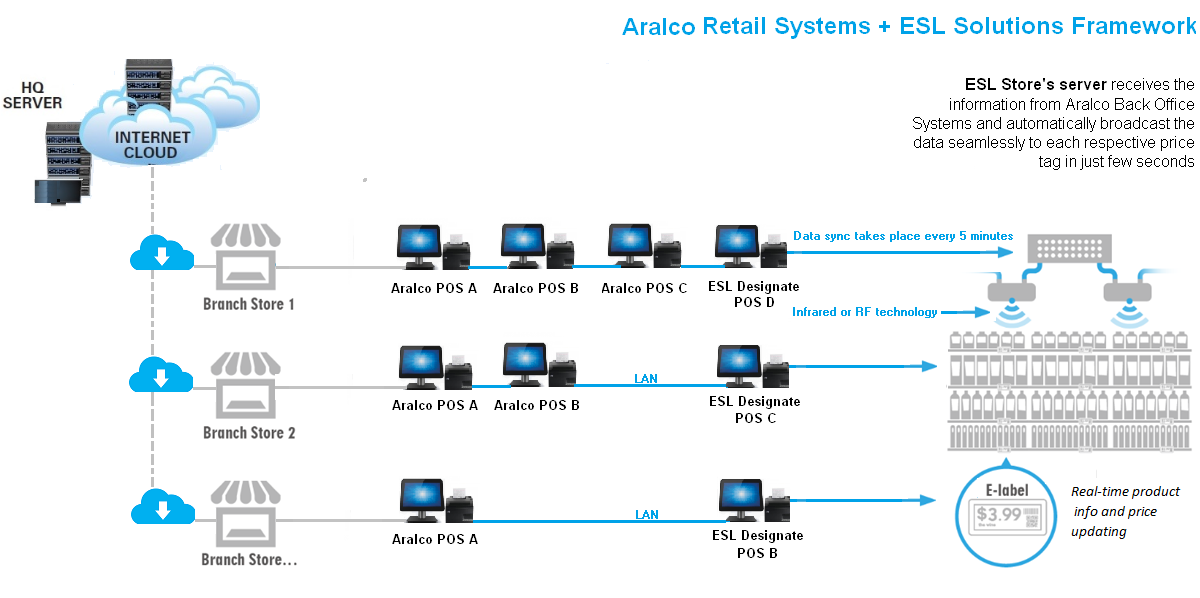 ---
Aralco's Interface for Electronic Shelf Labeling (ESL) self-generates an output file to the ESL server every few minutes with comprehensive data fields and the ESL server will seamlessly read the data and automatically "push" data to the respective price tag at every store.   
Data fields in the ESL file output are:



Aralco's Barcode Number Systems



Pricing UOM such as Ea, Kg, Gram or by Length, Volume



Product Alert Message



Up to Six Manufacturer Barcode Numbers per SKU



Up to Six Product Category Names. besides Department Name



Up to Six Promotion Events with Start and End Date per SKU - example 

"

REG PRICE $4.98 - SPECIAL BUY @ $3.99 EA"



Up to Six Quantity Discount Deals per SKU - example 

"

BUY 3 PCS FOR $9.99

" 
The ESL in-store server system is a highly customizable solution suitable for any retailer, it enables the wireless instant update of label content effortlessly from an individual display to every ESL across the entire retail floor.         

---