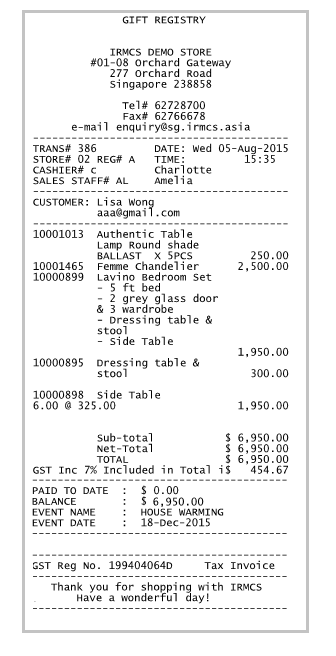 Well, Gift Registry is unheard of in Asia unlike Ang Pow, popularly known as red packets - maybe a gift registry will be practical and handy in years to come.
Aralco Retail Systems' Gift Registry makes wishes come true for your customers perfect for special occasions such as baby showers, birthdays, weddings, etc.
Processing Gift registry
at the Aralco POS
Desired products are selected by the customer for any occasion - simply registered these items under the customer account on Aralco POS.
The list of items in the registry is then made available to their group of friends and retrievable at the Aralco POS for their purchase at any store location.
Items purchased and recorded at POS are automatically removed from the gift registry by the central server, preventing duplicate purchases.

---